The medical team at Rome's Hospital of Sant'Andrea has completed an extraordinary feat, executing a trachea reconstruction that has saved the life of a 23-year-old man. The patient, who was initially admitted to a hospital in Macerata owing to a severe bleed, has a narrative of survival and medical innovation that has resonated around the world.
A Surgical Achievement Unrivaled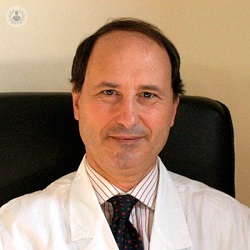 The reconstruction of the trachea and the primary arterial branch that branches from the aortic artery is an unusual treatment with no parallel in medical history. Following an initial emergency rescue in Macerata, the young boy was moved to Rome's Hospital of Sant'Andrea, where a medical team of 25 doctors directed this heroic endeavor. Dr. Erino Angelo Rendina oversaw the thoracic surgery team for more than five and a half hours. Thirteen days later, the patient was discharged, carrying with him a record that would go down in medical history.
The President of the Lazio Region's words of praise
Francesco Rocca, President of the Lazio Region, quickly expressed his enthusiasm for the trachea reconstruction team's exceptional skills and inventiveness. Here are his exact words:
Lazio's health continues to excel on the national and international stage.This new record bears witness. Five èquipe have made a significant difference and made us proud. Professor Rendina and his colleagues from the departments of Anesthesia, Cardiosurgery, Cardiology, and General Surgery deserve special recognition. This procedure is in addition to the recent and groundbreaking aortic repair conducted in March. The Sant'Andrea, managed by Dr. Daniela Donetti, is becoming increasingly recognized as an avant-garde edifice, a symbol of the brilliance of our region's academy and clinic. Complex interventions like this are conceivable in centers of excellence like Sant'Andrea, which achieves the most fruitful synthesis between extraordinary expertise and a multidisciplinary approach."
This astounding accomplishment not only saved a life but also elevated Sant'Andrea Hospital to the forefront of medical innovation, making it a beacon of hope for patients worldwide.