Italy Tours & Itineraries – Calandar of Events
When to go to Italy and what will be happening when you get there? This is a question many travelers ask themselves before planning their trip to the Old Country. Italy is spectacular no matter what time of year you choose to go, but if your travel plans are flexible you may want to plan around the different events happening throughout the year. Let's take a short journey through the 12 months of the year and highlight different events and festivals happening.
JANUARY
All cities throughout Italy will be celebrating Epiphany celebrations. This is one of the largest Catholic observances. If you happen to be in Rome during January make sure to stop by Piazza Navona where you will experience one of Italy's largest Epiphany celebrations. Also during January in Rome you can experience Festa di Sant'Agnese. This is an ancient ceremony where you can witness two lambs being blessed and sheared of their wool. You can also go buy some fine Italian items at the Foire de Saint Ours in Aosta. This is a tradition 10 centuries old. Artisans come from miles around to display their products that were created during the winter months.
FEBRUARY
In Rome, Carnevale, will take place the week before Ash Wednesday and it marks the last day of the children's market. If you want to party make it to the Almond Blossom Festival in Sicily. Here you will experience the rich Sicilian culture through dance, song and costumes. This is an incredible celebration to witness. If you happen to be in Venice you will be able to see the Carnevale, where you can live out your fairytale fascination night after night. Various balls, and masked events and theatrical presentations take place all throughout the canals and lagoon. It's magnificent!
MARCH
If you're in the Italian Riviera you need to participate in Festival della Canzone Italiana. This is a five day festival featuring Italy's most modern performers. It will give you a peak into modern Italian culture. Also in March the Festa di San Guiseppe can be observed in Vatican City. The statue of the saint is heavily adorned and celebrated.
APRIL
In April, all over Italy, the Holy Week is being observed with processions and ancient ceremonies. If you're in Rome you won't want to miss the Pope make his trek in front of the Coliseum up to Palatine Hill. This begins 4 days before Easter Sunday. If you're in Florence during Easter, go to the Duomo, where a mechanical dove flies from the altar. It will be a memorable experience.
MAY
Any music lover would greatly appreciate Italy's oldest music festival in Florence. The main theme is music from the 14th-20th Centuries and is complemented with opera and ballet. You can get a free performance in Piazza della Signoria. If horses are your thing, you can see the International Horse Show in Rome, Piazza di Siena.
JUNE
June and July are packed with events. One of the most interesting events is an ancient football match in costume in Florence. It's a match recreated to mimic a 16th Century football match. The players are in costume and you will feel like you're back in medieval times. The Festival di Ravenna is world renowned and is worth it if you can make it. This is the ultimate Italian celebration of the performing arts (dance, opera, theater, music, etc.). You will need to purchase tickets for this event, they start at 10 Euro.
JULY
The largest festival in July is the Shakespearean Festival in Verona. You will get a taste of everything at this festival: drama, ballet, jazz and many other performances. Celebrate one the world's most famous writers, William Shakespeare. In Rome you can visit the Festa di Noantri. It takes place in the Trastevere, where the quarter becomes a large outdoor restaurant. This is a very busy event; you'll have to literally grab an open table and wave down a waiter.
AUGUST
The Venice International Film Festival is happening in August. You can see a wide range of different stars, producers, filmmakers from all over the world. Many films are shown throughout the day, especially in the Palazzo del Cinema on the Lido. You can attempt to get seats to some of these showings if you call ahead.
SEPTEMBER
Speaking of Venice, sick around in September and celebrate maritime with the Venetians during Regata Storica. This is a spectacular celebration you won't want to miss. It is essentially a parade on water. You will witness gondolas and boats of all sizes decorated during this procession. You can also catch a live chess game in the Veneto in late September.
OCTOBER
In Piedmont you can experience the Sagra del Tartufo, a festival in honor of Italy's capital. You can participate for free and see how the Piedmonts throw a party.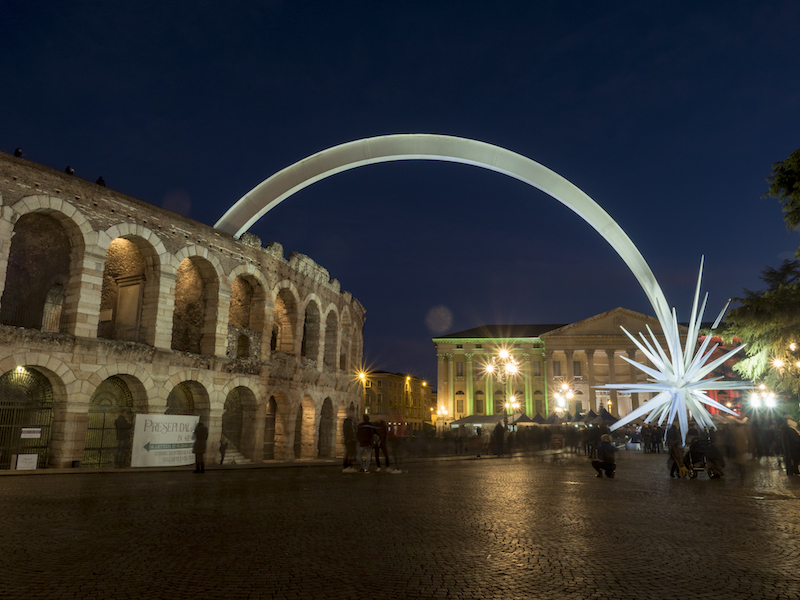 DECEMBER
Plan a trip to Milan to see the La Scala Opera Season. It is held at one of the world's most famous opera house, Teatro all Scala. The season will open December 7th through July. You will want to be one of the first ones to see the new season of this world renowned opera. If in Rome in December you can visit the Vatican to see the Pope giving his Christmas Blessing on December 25th. This is something worth the trip.
There are many other local festivals and celebrations happening throughout the year so be sure to research on the internet and check with your hotel or travel agent before leaving. Some of the best festivals in Italy are the small town, local celebrations. Many hotels will have a local magazine with detailed descriptions and directions of events happening throughout the month o f your visit. If there is one thing the Italians know how to do, it's how to eat, drink and be merry. Make your trip to Italy memorable and fun and exciting. Celebrate along with the Italians – they'll love it!