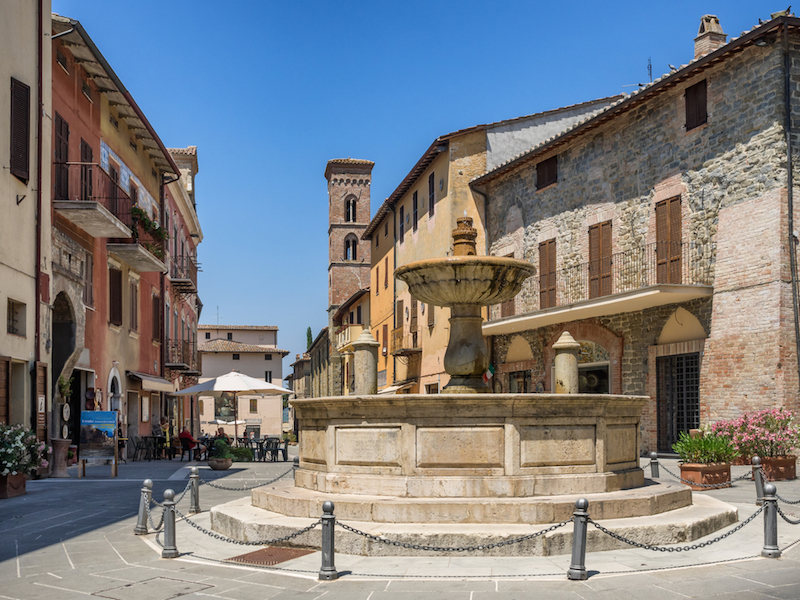 Deruta is a small town located in Umbria, more precisely in the province of Perugia. Deruta is located on top of a hill and its origins are not very clear. However, it is believed that Deruta did have plenty of important links to Perugia since ancient times. It is known that, since the 13th century, the town had its own statutes and laws and various old documents dating back to that era have been found. The city walls, originallty from that period,  collapsed in the 15th century due to lack of repair works.
Deruta spreads over an area of 44 sq km and has a population close to 8500. The town is famous for its excellent quality ceramics which are exported throughout the world.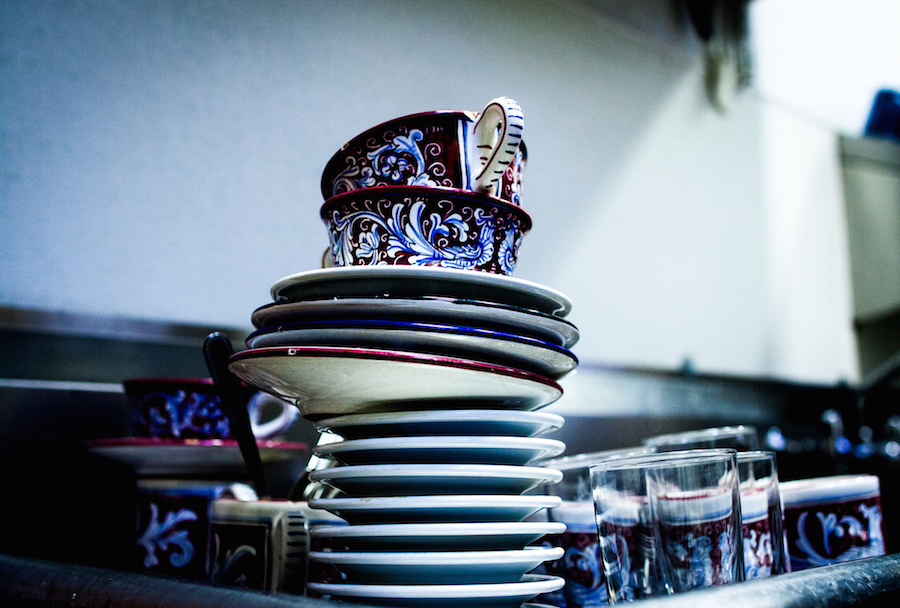 Attractions in Deruta
The Fortress
The ancient fortress of Deruta is one of the main sight seeing attraction in town. However, over the years the fortress has been quite badly damaged due to lack of maintainance and not much of it is visible today. It is believed it was built around the 12th century, along with city walls and large ancient gates to protect the town from invaders. These can still  be visited.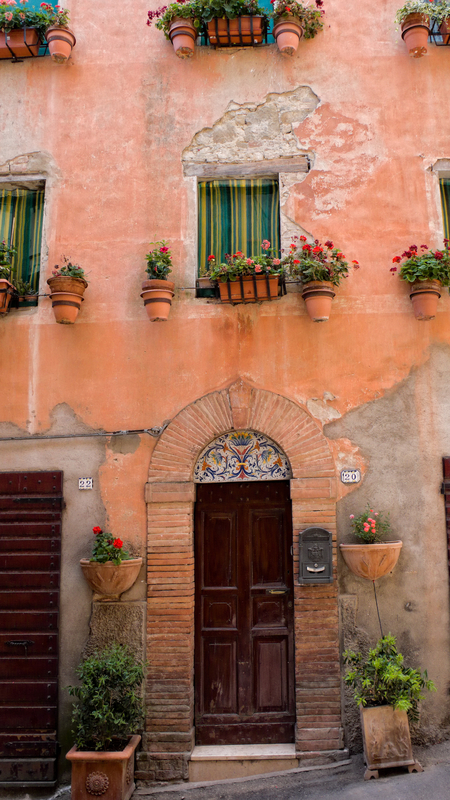 Palazzo dei Consoli
Palazzo dei Consoli was built in the 14th century and is now the Town Hall of Deruta.  It is located in Piazza dei Consoli.
Within the Town Hall, visitors can see the ceramics museum which has a large collection of antique majolica. There is also a beautiful picture gallery inside, whose main piece is a  15th century painting made by Niccolò Alluno. There is also a beautiful Madonna with Child, a Sant' Antonio banner and several other beautiful art works. The 15th century frescoes of Saint Rocco and Rornano are quite noteworthy, too.
Church of San Francesco
The church of San Francesco is located in the main piazza opposite the Town Hall. It was built in gothic Romanesque style and has a adhiacent convent. The bell tower of the church is from the 14th century and has beautiful mullioned windows. Inside, the church is single naved and decorated with  and various beautiful frescoes from the 14th century. There is a martyrdom of St. Catherine from Alexandria close to the altar and a beautiful Madonna with Child and Saints.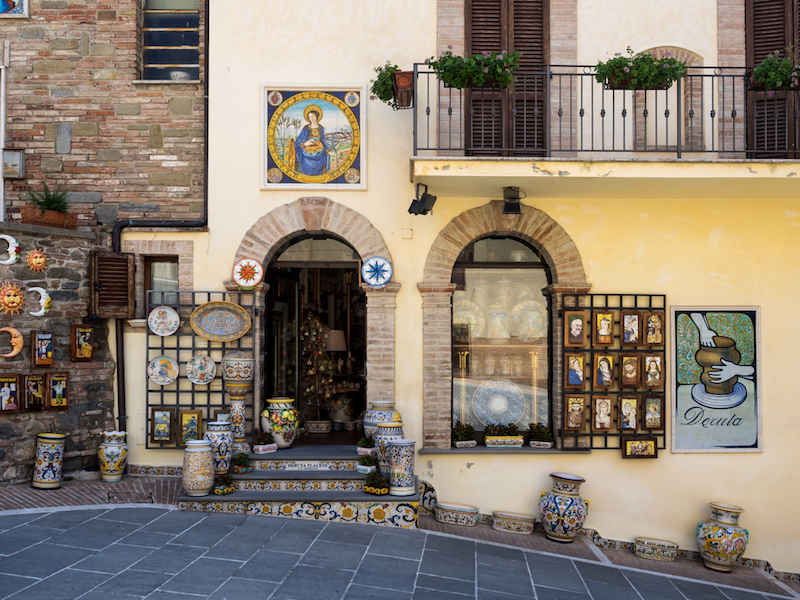 Church of Sant' Antonio Abate
The church of Sant' Antonio Abate is located in piazza Benincasa. Inside the church is a beautiful Madonna of Mercy and several frescoes. Most frescoes depict scenes from the life of the saint. Noteworthy is also a ceramic statue of the saint near the altar.
Getting to Deruta
Deruta is located quite close to the town of Perugia, so reaching it is not very difficult. Visitors can easily reach Deruta by bus: state buses in the region connect the town to several others in the province as well as to the larger cities in Umbria. Buses depart every few hours for Deruta from Perugia and from other smaller towns in the region. Those who have their own cars can also drive down easily, since Deruta is located only 15 km from Perugia.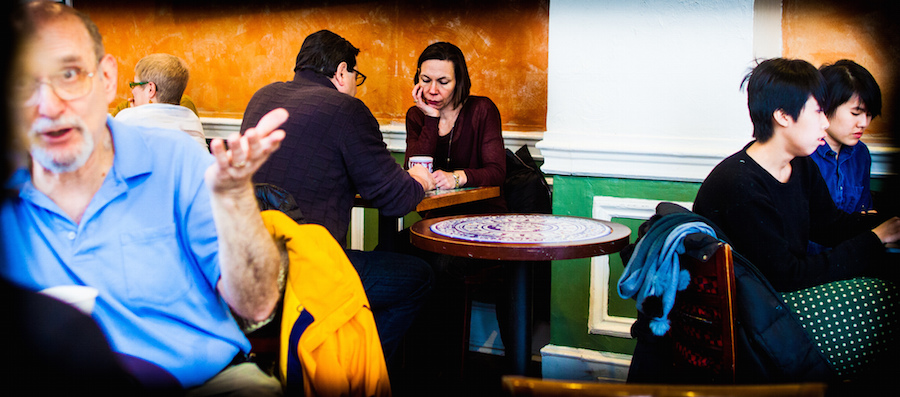 Moving Around Deruta
The easiest way to explore Deruta is on foot since the town is quite small. The Town center  is compact enough,  so it can be explored on foot within a few hours. There are many areas that have very narrow streets and alleys, where it is difficult to drive cars, so the best way is to just walk around.
Stay and Accommodation
Deruta is quite small,  but it does have some good accommodation options. There are a few good hotels and bed & breakfasts, most of which are run by local families. Some of the best hotels in Deruta are hotel L'Antico Forziere, hotel Melody, hotel Le Tre Vaselle, Lo Spedalicchio, Perugia Plaza hotel and hotel Relais la corte di Bettona. There are also a few farm houses and country homes located on Deruta's outskirts which can be rented: this could be a good option if you're thinking to stay in the area for a while.
In most hotels advance booking is not required, however, in peak tourist seasons it might be a little difficult to get rooms.
Eating in Deruta
When it comes to eating out, there are quite a lot of good options in Deruta. In most places, you'll find nice, earthy traditional food.  There are also a few good cafés, bars and bakeries in town where visitors can get good wines and light lunches. Some of the best known restaurants in Deruta are ristorante Scappini, Tavola e Favola , ristorante Egizia, pizzeria Birreria Al Sasso,  Le Case Coloniche.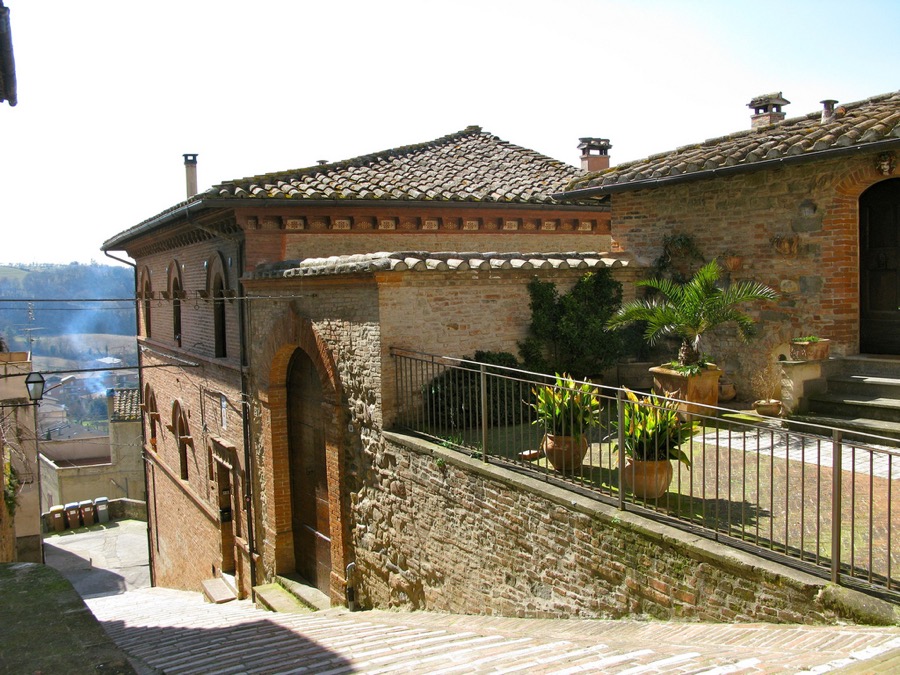 Shopping in Deruta
Deruta is mostly known for its excellent quality ceramics, which are exported to all parts of Italy, as well as to other countries. There are plenty of shops located in all parts of town, where visitors can purchase beautiful locally made ceramics. However, these might be quite expensive. The best thing to do is to purchase ceramics directly from the artisans' workshops, which would save you some bucks.  The town is also known for its excellent extra virgin olive oil which can be found in almost all food stores.