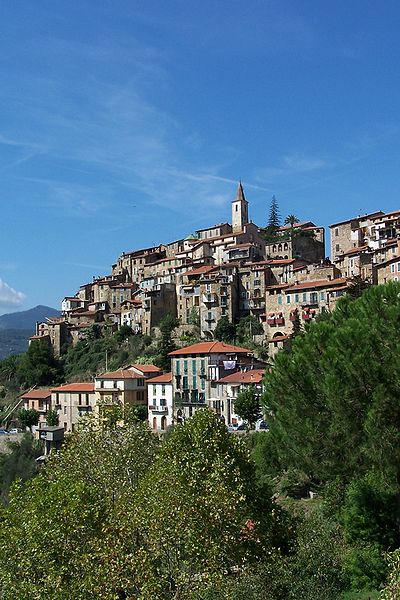 If you are planning a trip to Italy, then you just cannot afford to miss the lovely sights found in the village of Apricale. This enchanting place is hardly an hour's drive from the Nice airport and takes just about 40 minutes from the region of Monte Carlo.
The word Apricale comes from the latin word- Apricus which means visible to the sun. The Italian Riviera forms the main coastline of this region located in Liguria, interconnected by Cote D'Azur. Besides, it is considered to be one of the prominent villages found along Italy with a medieval origin. Located along the foothills of the Alpes Maritime and 1000 ft above sea level, Apricale enjoys a small population of around 700 people who have settled down here permanently.
Just along the peak of Monte Calvaria, you can find a horseshoe ridge where this beautiful town of Apricale offers some interesting sights. In the North, South and the western directions, this land runs steeply forming tributaries with the River Nervia along the valley regions. You can enjoy some scenic charms of this river valley by taking some nice walks and feel refreshed. The heart of the town is the town square situated alongside the ruined castle, where you can come across leveled ground along with lot of churches. You can get lucky sometimes and get a chance to witness some of the festivals, concerts and events held in this square.
Exploring Apricale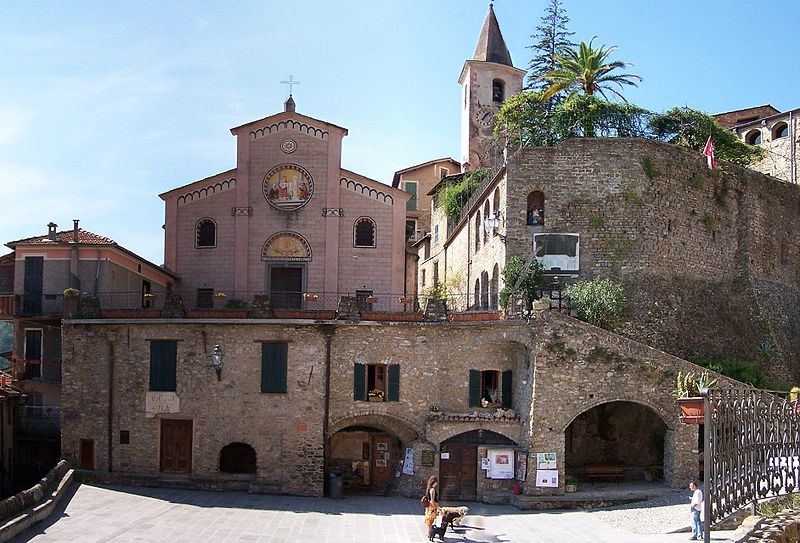 There are various ways to travel within the city but due to limited access of vehicles, the best way to find out places here is by walking along the narrow streets and wide footpaths used by the locals and other tourists.
If you are looking for some countryside views, then you can catch a glimpse with amazing views of Apricale by walking along the enclosure of Monte Calvaria. If you want some less strenuous walks, then it is worth exploring the river valley located along the North of Apricale. Here you can catch a lovely glimpse of Apricale along with Isolabona. The flank of Calvaria can be a good place to explore to get some wonderful views of this region along with a walk to the Old mule track bridge.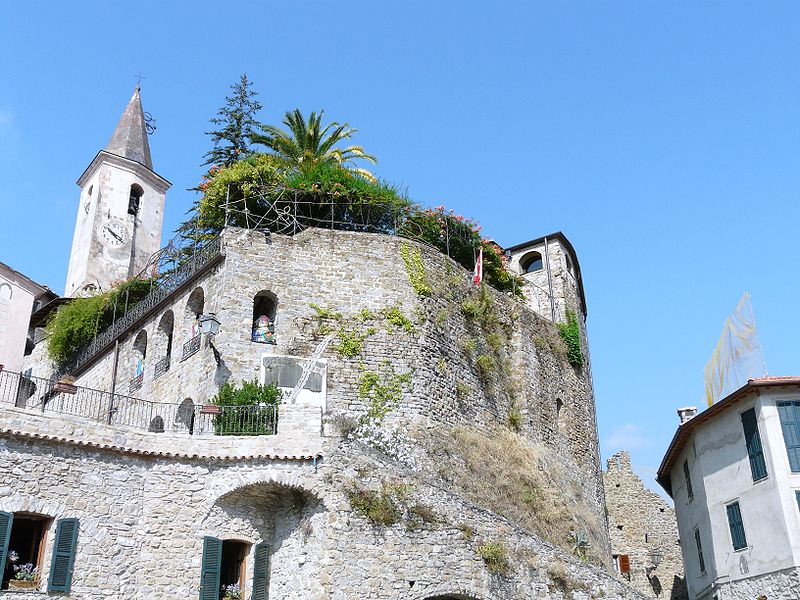 Places to Visit
Along with the local walkways, you have other beautiful places around Apricale to explore and enjoy some scenic beauty of this region. You can consider visiting Rochetta, which is well known for its lovely bridge and river ravine to enjoy some nice swimming in the waters. There is also a restaurant where you can enjoy some nice food along with refreshments. If you want to get to Rochetta, you need to get back along Isolabona and take a right turn just before Dolchequa.
You can even visit Hanbury Gardens to find a lovely botanical garden located along the steep slope and catch a glimpse of some of the fascinating plants here from Africa and South America. This place has been named after Sir Thomas Hanbury who was a rich businessman and owned an estate along Cape Mortala. You can even witness some nice architecture and public squares at San Remo that assumed high importance during the First World War. There is a scenic coastal drive that stretches along 15 kms here.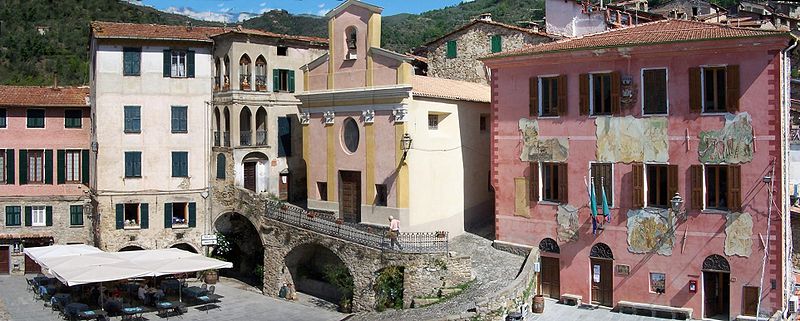 The Apricale historical centre is also a good place to explore with its castles, museums, gardens and village square. You can also see other places such as Dolceacqua where you can find the pretty medieval bridge, 12th century Dorian castle along with some lovely cafes and restaurants. There are some nice walks and shops where you can find some different varieties of olive oil. Menton is a good place where you can find some good gifts in little shops lined by ice cream shops and sand beach trampolines. You can buy get some nice souvenirs for your friends and family here.
Living and Accommodation in Apricale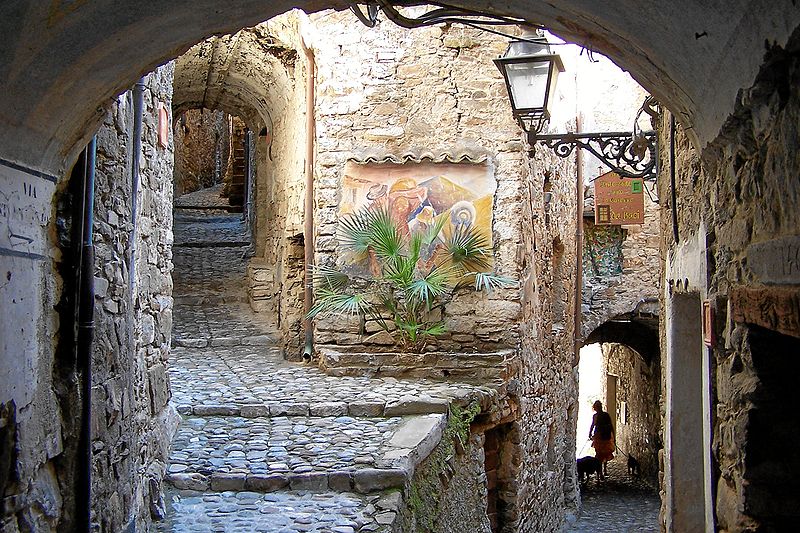 There are plenty of good accommodation facilities found in Apricale ranging from rental holidays homes, cottages, apartments along with discount hotels. You can easily find Bed and Breakfast Inns in most of the places along with luxury and boutique hotels catering to various interests. It is always a good idea to make reservations, prior to your departure to find the best selections according to your budget range and preferences.
Eating out in Apricale
You can find several good restaurants for enjoying your meal here that serve some local delights of this region. Some of them even offer foods such as spaghetti, rolls and pasta at economical prices. There are lots of such inexpensive hotels offering an interesting menu along with cafés and bars serving coffee and liquor to enjoy a small brunch in the evening. You can also taste some of the best pizzas offered in the local restaurants along with delicious fish dishes, meat dishes, desserts, rabbit stew along with a range of local Italian cuisine.
Local shopping delights
Apricale offers a host of local items for shoppers, where they can find some locally produced breads, and excellent cheese along with wine. Besides, ham and sausages, olive oil and pesto are stocked in the local village shops. Seasonal foods including different herbs, fresh figs and peaches picked from local gardens are also some of the common items found here. Other local delicacies of this region include chestnuts, fungi, wild boar, rabbit and sun dried items for people who relish such foods.
There is also a nice supermarket in Vallecrosia where you can buy some items if you are planning to cook your own meal. If you are looking for some inexpensive varieties of wine, then you can find them at Raimondos in Dolceacqua. There is also a local market in Ventimiglia, which offers souvenirs, shoes, clothes and other items along with fresh fruits, veggies and fish. If you want a more elegant shopping experience, then you can try a few places at San Remo.
From the relaxing and calm village atmosphere to plenty of other activities found in this region, Apricale is a good place to enjoy a great vacation.