A few years ago, when we first wrote about it, Sammezzano Castle  had not only attracted us for its moorish beauty and outlandish style, but also because it was about to go under the hammer for 20 million euro (around 22.3 million dollars). If sold, we wrote, visits may have become impossible or at least rarer than already are, especially if the castle was to become private property, or a resort.
However, things did not go quite as expected. The auction, initially set to take place on the 20th of October 2015, was delayed of a week for lack of offers, only to be eventually cancelled, as nobody advanced the necessary deposit to register as a buyer. In truth, local newspapers said, there were plenty of people interested, including a Chinese society, an American one and an Italian group related to fashion magnates Dolce & Gabbana, yet none of them wanted to openly go for the building, very likely because they considered the starting price too high.
Various auctions have taken place in these last years, the last one on May 30 2018, but no one has bought the castle yet. Not everyone is happy that  the castle may become a profit-making machine for its new owners: many believe that Sammezzano Castle, as a building of great architectural, historical and artistic value, should be open to the public and turned into a museum; at the same time the castle can't stay without a owner and even an online petition has been created to bring attention to the issue. To read more on this specific initiative, you can check out the dedicated page, Save Sammezzano, where more information about the petition and how to maintain the castle a building for all can be found.
To help you understand the artistic relevance of Sammezzano Castle, and see for yourself how beautiful it is, here is a little article about its history and its curious – for Tuscany, at least – beauty, a pearl of its own genre in the country, with an intricated and often sorrowful history. From its origins, to the dilapidations suffered during World War Two, the building has survived through the centuries in all its awe-inspiring charme.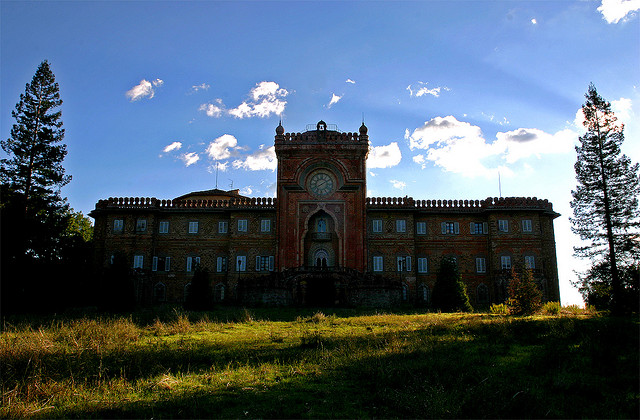 Its History
Sammezzano Castle and its amazing park are in Leccio, a small village in the municipality of Reggello, at about 20 minutes from Florence. The castle as we see it today was created thanks to Ferdinando Panciatichi Ximenes Aragona, a Florentine nobleman tied to the Spanish royal family: between 1843 and 1889, he transformed an already existing structure into an incredible piece of moorish architecture, replete with colors and esoteric symbolism. As an incise, the volunteering association that today takes care of the castle, the Comitato FPXA, is dedicated to him.
The history of the site, however, goes back much further that the 19th century. Historical sources already mention the existence of the estate in Roman times, and it even appears it was known to Charlemagne. Information becomes more certain once we get into the late Middle Ages and the Renaissance, when the Sammezzano estate and its castle became property of several important families, including the De' Medici, who would eventually sell it to the Ximenes Aragona. When the last representative of the family, Ferdinando, died in 1816, his name, titles, properties and fortunes were inherited by his nephew, Ferdinando Panciatichi, the creator of today's Sammezzano Castle. Ferdinando (now Panciatichi Ximenes Aragona) was a politically active man of letters. As many intellectuals of his time, he was fascinated by anything and everything oriental and exotic, hence his choice to transform the original castle into a haven of architectural eastern delights.
After his death, the castle had a rather troublesome history: it was sacked during the Second World War and transformed into a high end hotel and restaurant during the 1970s. Sammezzano Castle wasn't cut for the world of hospitality, though, and when this last venture came to an end, the building remained pretty much abandoned to itself. Highly necessary restoration works were carried out after its sale to an anglo-italian company, in 1999, but the building remained empty and unused until the Comitato FPXA took up its maintance.
The Interior
The castle's external architecture is noteworthy, but it's its interior that takes people's breath away: each room is richly decorated with motifs and ornaments inspired by the exotic lands of the east, in a typical example of architectural eclecticism: in it, different styles of architecture are juxtaposed to each other to create an eye catching mélange of shapes, colors and textures. If we really want to be precise, the greatest protagonist of such artistic mix is moorish architecture, that is, the style adopted by the Moors while expanding their empire during the Middle Ages and the Renaissance. Major examples of it can be found in Sicily, in Spain, in North Africa and even in India. You'll recognize the style by its heavy use of colors and gold, the intricacy of its decorative motifs – the arabesques – the large use of pointed arches with a round body. Think Aladin, think Arabian Nights, think The Rose of Baghdad.
Or simply take a look at the photos on this page.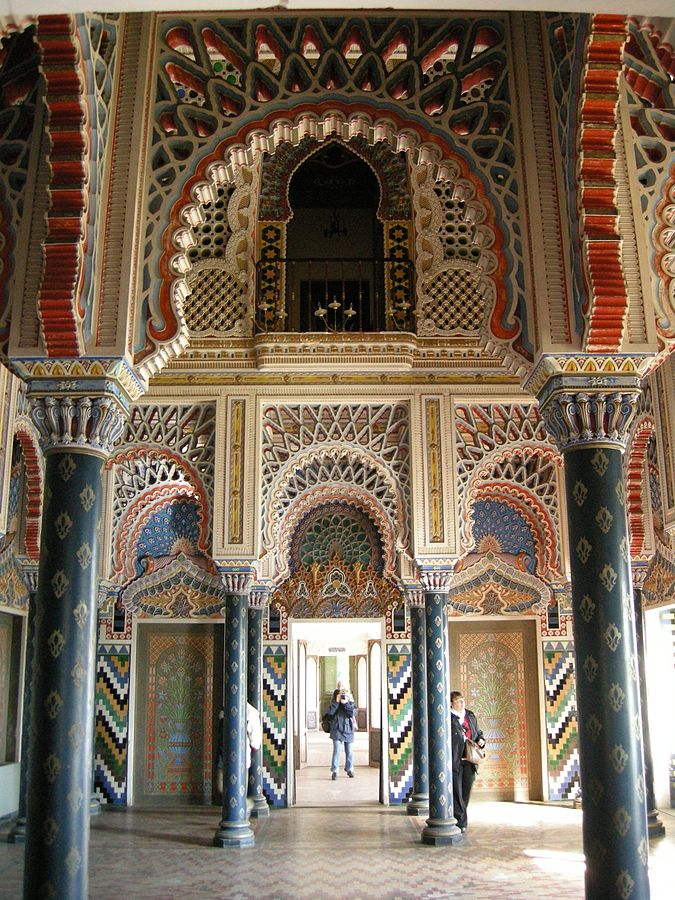 The Park
Visiting Sammezzano Castle and its estate is a pleasure for nature lovers, too. The park surrounding the castle was also ideated by Panciatichi Ximenes Aragona, who was a keen botanist. It's still today one of the largest parks in Tuscany, covering  an extensive area once occupied by agricultural land and a small wood. Panciatichi Ximenes Aragona made it a haven of exotic trees and flora at the time unseen in Italy, where large sequoias and other resinous north american trees ruled. In fact, the park's still home to the largest group of sequoias in Italy, 57. A number of architectural landmarks, including an artificial grotto and a bridge, in moorish style just like the castle, dots the area.
Unfortunately, Panciatichi Ximenes Aragona botanical dream didn't last long: at the end of the 19th century, only about 50 years after its creation, less than a half of the species planted had survived. In recent years, however, the park has been given a second lease of life as botanists have been working to bring it back to its ancient grandiosity.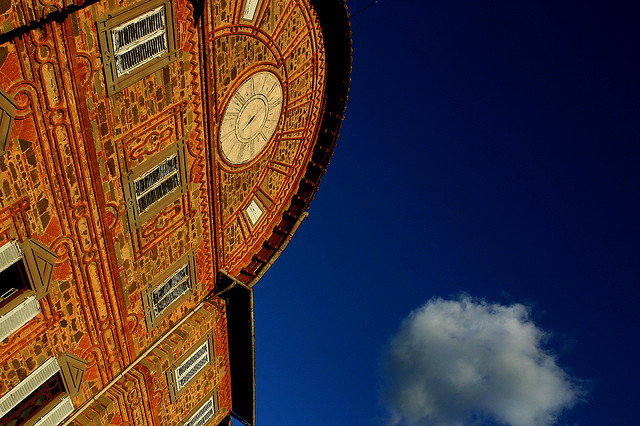 How to get there and how to prepare your visit
As mentioned above, Sammezzano Castle is in Leccio, a small village near Reggello, only about 25 minutes from Florence. This means you can easily visit Sammezzano while staying in Florence. Reggello is also home to one of the largest high end Outlet malls in Europe, The Mall so, if shopping is one of the reasons you're in Italy, keep it in mind!
Visits are limited during the year, and usually take place between May and June, and September and October. They're organized by the Comitato FPXA and you should contact them directly either via email or on their facebook page to discuss all the details. You can find all the information at the association's own website. The castle is only accessible by foot and it's about a 30/40 minutes walk from Leccio or from The Mall, where you can leave your car.
Because of the usual paucity of occasions, there's often a waiting list to visit the castle, waiting list which is probably going to get even longer now that the building is up for sale and no one really knows what comes next: if you want to take a look at Sammezzano Castle, you're better doing it soon. It may be the chance of a lifetime. The Comitato FPXA suggests to check their Facebook page (look for Sammezzano–Comitato FPXA 1813–2013) to keep updated about visits' dates and news about the auction. The community on the page is very active and people are happy to share their knowledge and memories about the castle.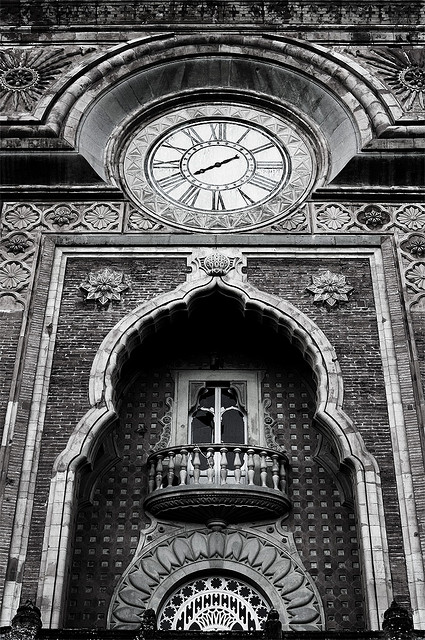 One last thing: Italian band Dolcenera, who participated to the Festival di Sanremo in 2016 with the song "Ora o mai più," have shot its video in Sammezzano Castle, which can be enjoyed throughout, in all its amazing beauty.
Dolcenera' s "Ora o mai più" was filmed in Sammezzano Castle.