Italian Moths that seem like Hummingbirds
I have been asked, time and time again, "What's that? Is it a hummingbird?" by the guests that come and stay at our holiday houses here in Tuscany. They were all referring to a curious creature that flits, with great speed, from flower to flower and hovers, effortlessly, while its long proboscis (feeding tube) reaches deep into the flowers of nectar-bearing plants…
The elusive creature is in actual fact was a member of the hawk moth family that begins feeding towards sunset and some species continue feeding for most of the night. Although the European hawk moth can be found throughout the continent, and there are many species, it is particularly common in Italy where it can often be seen refuelling with aviation fuel (nectar) from common Med plants such as lavender or catmint (which it truly adores!)
I have spent many evenings (glass of red-wine in hand) admiring the flying skills and speed of this amazing insect as it zooms around my garden, visiting every suitable flower- with excruciating precision! However some species of this creature have obtained a more sinister image throughout history, as, on the thorax of the deaths-head hawk moth there is a tiny marking that appears to be a skull and crossbones…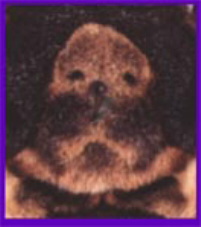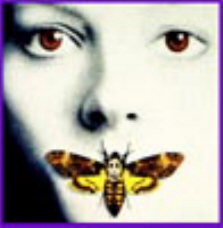 Because of its size (it is the largest European moth!), its skull-and-crossbones markings and its ability to make quite an unexpected loud shrill, the Death's-head hawk moth has been an object of folklore, terror and persecution throughout history. Its sinister qualities have also given it its Latin name (Acherontia atropos) Acheron is the metaphorical river of sorrow that flows deep down in the infernal regions; Atropos the eldest of the three fates, the one who severs the thread of life.

In France the appearance of this moth was seen as an omen of death and was thought to harbor war and pestilence- mainly due to its appearance en masse in Brittany, during the suffering of the plague. The dust of its wings was considered dangerous and it was believed that it was capable of blinding a man, if it came in contact with the eye! The hawk moth is also capable of emitting a high pitch shriek, thought to be used to ward off honey bees while it robs their honey from the hive. This shriek was thought to originate from a screaming, death-stricken child in Poland!

But by far is most noted entrance into modern 'folklore' was its appearance in the film "Silence of the lambs" by Thomas Harris where a serial-killer left a pupa of the 'Deaths-head' hawk moth in the mouth of its victims.
However the much-loved European hawk moth's most sinister claim to fame is the fact that it steals a bit of honey from bee-hives every now and then. At least now when you see this strange creature you may avoid making the old, classic mistake by saying …
"Gee! I had no idea that you had hummingbirds here in Italy!"
By Jonathan Radford