Rimini – 143,321 inhabitants.
Every country has its party city, the place where nightclubs and restaurants become a lifestyle. Spain has Ibiza, Turkey has Bodrum, the U.S. has South Beach and Italy has Rimini.
Indeed, since the 1960s this town has been one of the most popular places during the summer season. We are still talking Italy, so don't think it's an entirely modern city with skyscrapers and only trendy clubs. Rimini is a former Roman settlement, founded almost 300 years before Christ; it originally had strategic importance for its port and the easy access to the sea, and while the port is long gone, the sea is still there to remind us of its legacy.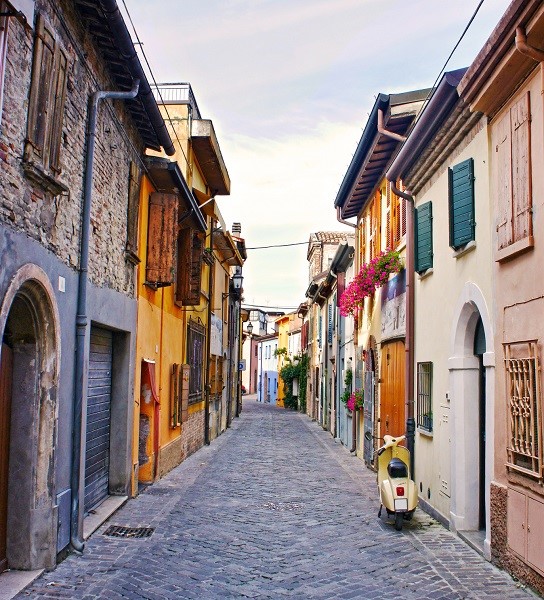 Now let's leave the Adriatic Sea and the warm sand for a moment, and talk a bit about the art featured in Rimini. Giotto himself was actually heavily involved in inspiring most of the painters in Rimini in the 1300s. The famous architect Leon Battista Alberti was also very active here, designing what is probably the most important building in Rimini, the Malatesta Temple. It is also important to remember the work of Piero della Francesca. The true star visiting Rimini in the 16th century, though, is without a doubt the greatest of them all: Leonardo da Vinci. He did not leave a Mona Lisa here, but something more technical, kept in some interesting blueprints: a water handling device. It was not realized during his lifetime, but, in fact, it was only built in modern times.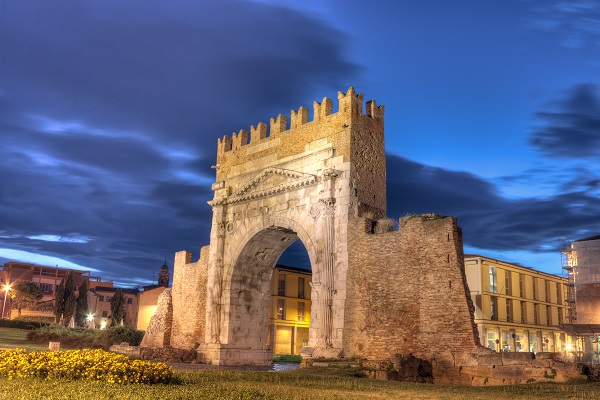 Of particular historical and architectural importance is the Tiberian Bridge, a Roman construction that is very well preserved, a fascinating example of Roman engineering. Rimini even had its own Coliseum, with a capacity of 10,000 spectators.
In the 19th century the sea once again became the town's focus, and its main attraction. A beach was built following the style of private Anglo-Saxon clubs, and it attracted many Northern Europeans. While this traffic halted during the two world wars, it started again stronger than ever in the 1950s and continues today, making Rimini one of the most important beach towns in Europe.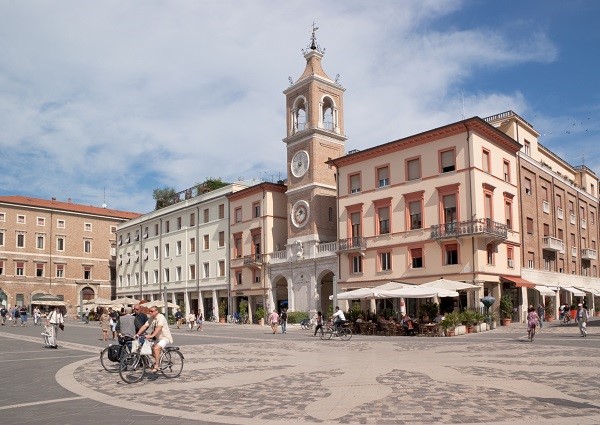 On this matter we must recognize the value of Marina Centro, the center of beach life, with beautiful resorts and fabulous restaurants. It is the main site in Rimini, helping the number one industry in the city, tourism, which has expanded into not only beaches, but also sophisticated, international conventions and expos.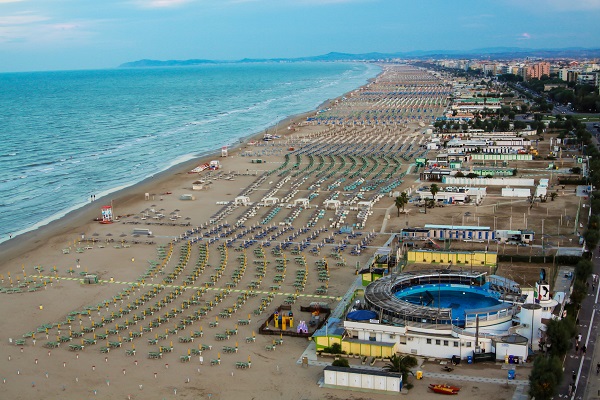 On a last colorful note for those who love cinema: Rimini was the birthplace of one of the greatest directors who has ever lived, Federico Fellini who, as of today, holds the world record with a total of 5 Oscar wins – one of them honorary.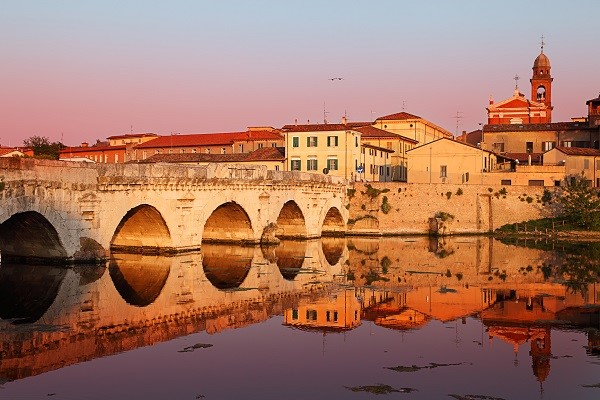 There's a lot to do in Rimini, check out this article for more information.