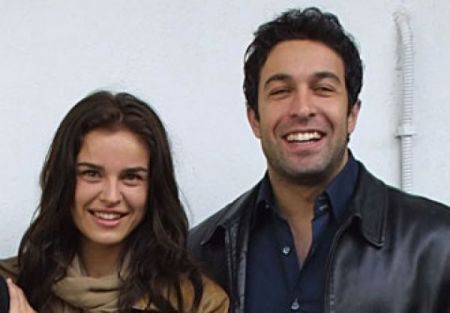 While Pietro Taricone didn't win the first edition of "Big Brother," he won Italian hearts the moment he stepped on screen.
The first edition of the Italian version of the "Big Brother" hit the airwaves in 2000 and proposed a dramatic shift in TV broadcasting, probably second only to the advent of color. The show was the first of all reality shows, and proposed the new tv concept of unscripted, non edited tv performances, where common people, not actors or anchormen became the centre of attention. The protagonists of "Big Brother"' first edition entered the homes of the public not to ever leave again. Italy was not adversely affected by this incredible mass phenomenon; in fact, it became the number one promoter of the show, creating a network of sub media related to reality shows. It is not by accident that nowadays Endemol, the company that created "Big Brother," belongs to Mediaset, Silvio Berlusconi's communication company.
On the first edition, Pietro Taricone came in third, creating an unprecedented case where the most popular character didn't in fact win the popular vote. What Pietro did, however, was set the fastest love record, sleeping with one of the girls, the one who eventually won the competition, within just a few days from the show's start. This was something never seen before — a real life love scenario on TV.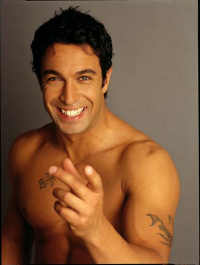 Pietro Taricone, with his handsome face and "urban" philosophy, caught the attention of millions, and the hearts of women throughout Italy. Besides entering Italian homes, Taricone entered into television history and will be remembered for years to come. After he exited the house of "Big Brother", the doors of show business opened to Pietro and he was invited as a special guest onto every possible talk show and into every trendy nightclub. Magazines and paparazzi looked for him everywhere and people closely followed his interviews. It wasn't long before TV and cinema called him again, this time as a real actor, and he demonstrated capabilities and depth that surprised many critics. This second phase of his career was less on the spotlight, but probably more rewarding for his own ego. The level of content was higher than "Big Brother" and his image benefited in acquiring recognition and respect.
After Taricone, many followed on his footsteps, but nobody has really come close to impacting on the Italian public as much as Pietro did: Pietro Taricone laid down an original track for a totally new generation of TV shows. It is difficult to know if he did it intentionally or not, but the bottom line is he will be remembered as a reality show pioneer and, as far as Italy is concerned, more than the actual names of the creators of the show.

The last interview with Pietro Taricone by starlit.tv.ì
There is another side to Taricone's fame: he offered the idea that everything is possible, that any kid with zero talent could become somebody and make money out of nothing. TV is a powerful medium and while this was not an intentional message, it is out there nonetheless. It is not actually true even in his case, as is proven by Taricone himself, who needed his own talent to build from the "Big Brother" launch. Many other participants have faded away and nobody remembers them; Taricone has remained in the heart of mass audiences and not just because he had his "15 minutes of fame."
The proof of this was in his everyday actions. His private life changed significantly and he changed from flirty sexy boy, to stable family man with his partner Kasia Smutniak, with whom he had a little girl. Unfortunately fate cut his life short. In 2010 he died in a skydiving accident at the age of 35.