A Helpful Guide for your Itinerary
Millions of tourists visit Italy each year to visit La Scala in Milan or go to the museums of Florence. Since the Italians are known for being stylish, many tourists fret over what to pack for their next vacation to Italy. Even if you don't have many fashionable clothes, there is no reason to go on a shopping spree before you travel – wait until you get to Italy to hit the amazing boutiques!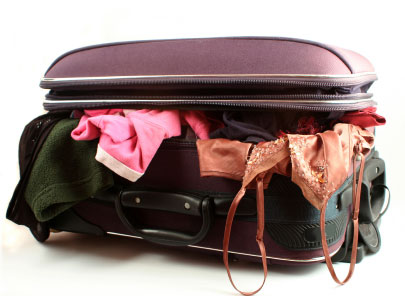 It can be tempting to take your entire wardrobe, but I highly recommend editing down the number of things you bring if you plan to travel around the country on train. Lugging around heavy suitcases on cobblestones roads is quite a feat. When you travel by train, smaller suitcases can be stored above the seats but if yours doesn't fit size requirements (similar to carry-on luggage) you will have to stash them in between the cars. Always keep an eye on them if you do have to store them between cars and try to sit as close as possible to your luggage because often pickpockets will congregate in this area and go through them or grab them and bolt during train stops.
The key to having a great vacation wardrobe is bringing separates that are versatile and easy to mix and match. Neutrals, such as black, white, camel, gray and cream, allow you to create the maximum number of combinations, without repeating yourself. Make sure to bring accessories or accents in a bright color (think red or pink). Layers work well on vacations since climate changes throughout the day. A cardigan can easily be thrown over a silk camisole for an evening dinner.
Consider the fabric that you are bringing. Non-seasonal fabrics are the best investment in a wardrobe, especially when it comes to traveling. These include silk, cashmere, lightweight wool, silk jersey and micro-fiber blends. Always do the wrinkle test. Scrunch the fabric in your hands for ten seconds and see if the wrinkle holds to get a better idea how it will look after being tossed around in a suitcase. Cross those off your packing list- it's more trouble than it is worth.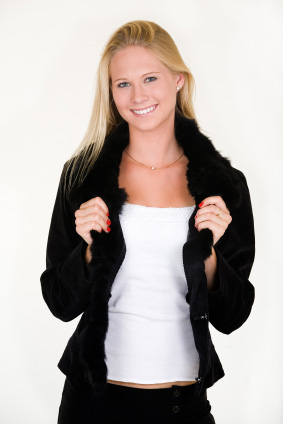 Now it comes down to selecting which pieces of your wardrobe to bring. Start with a pair of fabulous fitting black pants and a pair of slimming dark denim jeans. Bring a knee-length skirt, perhaps in an A-line or pencil style, that flatters your shape and you feel the most comfortable in. Next you want a sleek sweater, preferably in cashmere, something you can wear over tops and not add extra bulk. A wrap-dress is a must- it is an effortless way to bring you from day to night if you don't have time to change at the hotel. Bring two tops for every bottom you have, but don't exceed the number of days of your trip. Always have a basic t-shirt, a button down white oxford, a feminine blouse, and a sexy camisole. Don't forget a fitted blazer, the simplest way to pull off that relaxed European sensibility. Last but not least, the "LBD". Every woman should own a reliable little black dress that they don't leave home without.
Limit yourself to four pairs of shoes. When it comes to city breaks, it's important trying to packing light, especially if you're carrying your luggage with your in multiple spots! Sounds impossible, doesn't it? It doesn't have to be if you choose wisely. Bring at least one pair of stylish walking shoes. I suggest Italian designer Tods' moccasins or Puma sneakers. Always bring a great pair of pumps or an evening shoe. The obvious choice is the classic pointy toe black pump but red always works well. The other two choices will depend on your personal lifestyle. In the fall or winter, you may opt for a pair of leather boots. In the summer, a chic pair metallic sandals or ballet flats are suitable. And just FYI, if you are the type of person who cannot resist wearing heels, do yourself a favor and invest in some wedges, which provide much more support than stilettos.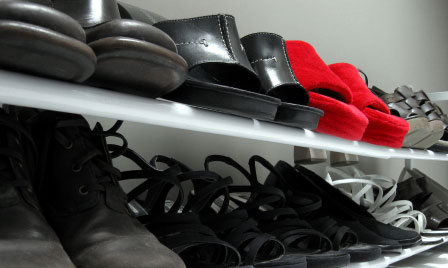 Transfer your toiletries and makeup into airtight miniature bottles to save space. You can get toiletries and cosmetic bags nearly anywhere, but L.L.Bean makes a unique one with various zippered compartments and a hook to hang on the door so your goods are in plain sight. Pack them in your carry on in the case that your luggage is lost or they spill.
If you're choosing to pack in a great backpack instead of a carry on, you might have to pay extra attention on what you pack, and how you do it. Many women wonder if they should bring real jewelry and diamonds on their trip. If you are going to be wearing them at all times, for example, your wedding rings, you shouldn't have any problems. Pickpockets exist in every city in the world and as long as you are careful, you will be fine. However, I advise you not to bring valuable jewelry that you will have packed away or stashed in a hotel room. Pack smart and have a wonderful trip!
By Meredith Paslawsky