Montefalco is a stunning town located in the heart of Umbria and offers some interesting attraction for tourists. Its ancient walls, cobbled streets and stone buildings, along with lovely examples of medieval architecture preserved in beautiful churches, are just some of the sights to see and treasure.
Just across the Spoleto valley, Montefalco provides some of the best scenic views of the Umbrian landscape. Lovely orchards, olive groves and vineyards surround the town, offering all the charm and beauty of Italian nature. The rich countryside gives some great opportunities for hiking and enjoying a walk to experience it all.
Art in Montefalco
If you like art and especially Medieval and Renaissance art, Montefalco is the place to go: catch a glimpse of its Romanesque and Gothic churches to step back in time and truly experience a slice of Italian magnificence. The church of San Francesco, moreover, now houses a museum that brings together several examples of the art and history of the area.
The town is not only a beauty in itself, but is also perfectly located to travel around an amazing area of Italy. One can plan excursion trips to Perugia, Assisi, Foligno, Spoleto and Todi, all only a short drive away. Visitors can also enjoy wine tours around the region and taste some of its delicious products.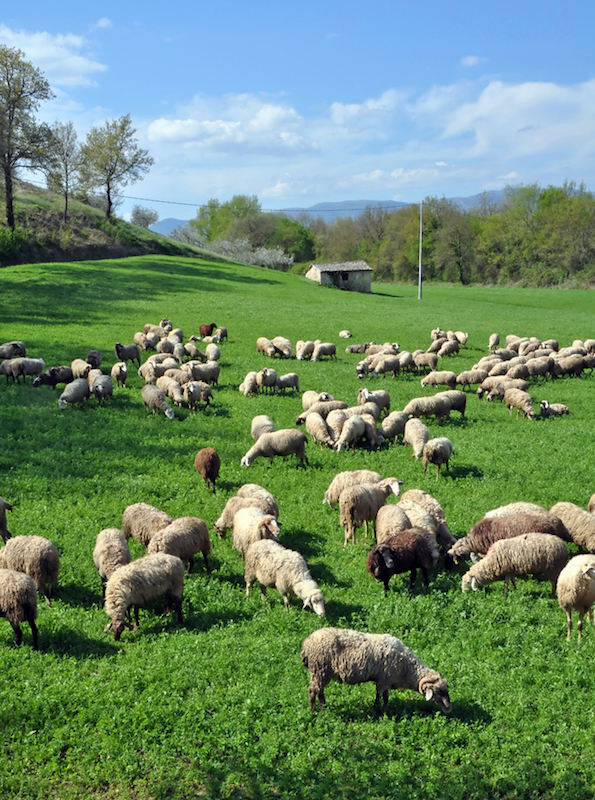 Attractions in Montefalco
Due to its proximity to many other towns of the Umbrian region, Montefalco serves as a starting point to make short trips and excursions to nearby areas.
The glory of this town lies in some of its religious buildings that are of great significance. The already mentioned Church of San Francesco was built during the 13th century by Friars Minor and it's still considered one of the main attractions in town. Along it, there are many historical buildings located within the ancient town walls: the town hall, also dating back to the 13th century, along with the Church of St. Augustine, The Roman Church of St. Bartholomew and the Portal of Frederick II are some of the places worth visiting. Medieval painting lovers will particularly enjoy the church of Santa Chiara and its Umbrian school frescoes.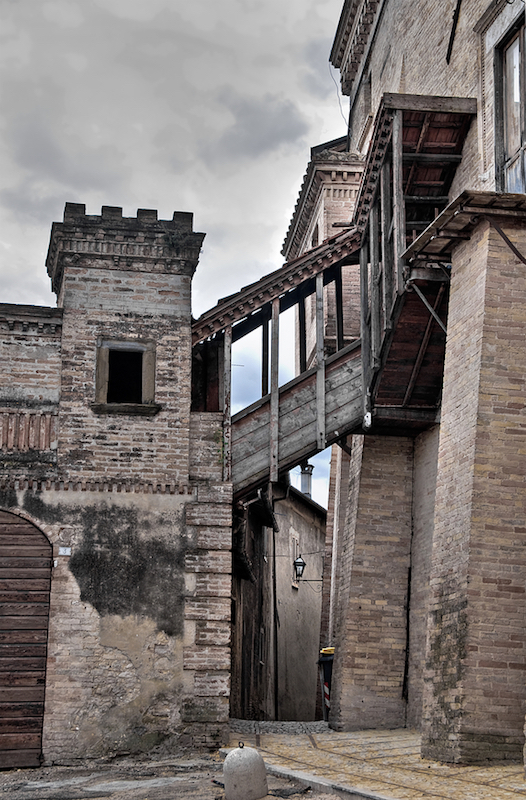 As we said, though, Montefalco is not only perfect for the art geek in you. Surrounded by renowned vineyards, this is the land of the famous red Sagrantino di Montefalco. Vine cultivation in the Montefalco area dates back to pre Roman times and remained one its main agricultural aspects.
When you come to Montefalco, you can also see some of the nearby towns and surrounding areas close to this region. You can visit Bevagna and see some of the Romanesque style churches in this region along with some of the well-preserved historical monuments.
Castel Ritaldi is known for its medieval town and surroundings with Romanesque churches dating back to the 11th century. In Gualdo Cattaneo, you can find a medieval castle from the Roman period along with a parish church, which has a crypt inside.
Local Products of Montefalco
Apart from having a distinction as a popular wine producing region of Umbria, Montefalco is also known for some of its local products. Oil, honey, salami are some of the popular products locally produced.
The olive oil found here is of yellow green color and has a fruity flavor to it typically grown in this region along the natural habitat of the surroundings. Besides, the age-old tradition and techniques used in preserving honey helps in maintaining the rich taste and flavor and makes it a popular product of this region. Some of the other renowned product offerings of Montefalco include cheese, legumes, salami and pork.
How to Reach Montefalco
The nearest railway station to Montefalco is Foligno, which is about 15 kms away and there are many public bus transport services connecting to this place. It is also possible to get here by car through some of the closest cities such as Perugia, which is about 50 kms away. Besides, you can also drive down from Terni, Bologna, Rome and Florence to reach this town.
Places to Stay Around Montefalco
You can find some good hotels to stay around Montefalco, which combines the best hospitality of this region along with the warmth and comfort by providing all possible amenities under one roof. There are also villas available on rent in this region, where all the facilities of self-catering are available for the guests. You can also find Bed & Breakfast inns along with a choice of economy and budget hotels available for the travelers. If you book in advance, you may be able to avail of some cheap discounts offered on many hotel rooms.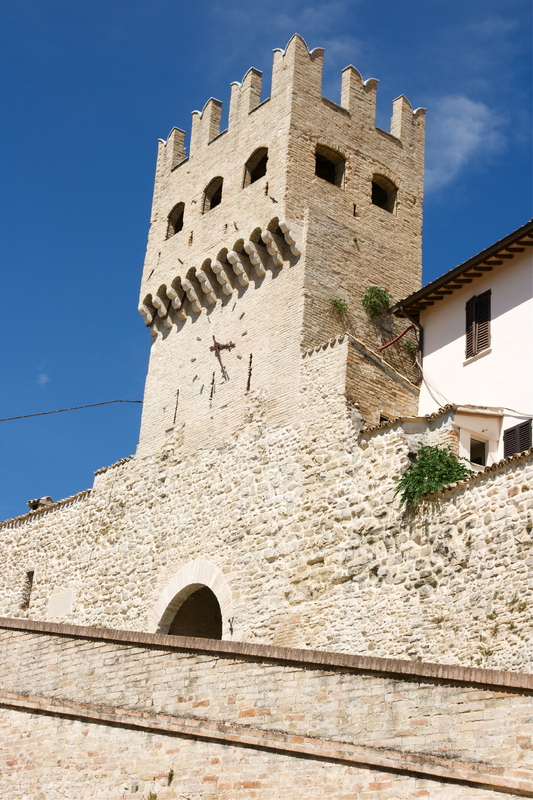 Eating in Montefalco
You can enjoy some of the gastronomic delights of this region with some of the best Umbrian cuisine served on the platter in the finest of restaurants. Most of the Italian food is specially prepared here using original ingredients, which are locally produced to lend exotic flavor to these dishes.
There are many local specialties available in this region in many of the restaurants along with international food served to cater to the taste buds of different travelers. Enjoy some fantastic Sagrantino wines of this Montefalco region along with delicious Italian cuisine.
Conclusion
If you are planning a trip to the Umbrian region, Montefalco is a good place to visit some of the best historical attractions including museums, cathedrals and admire some of the best architecture of the ancient era. You can catch amazing views of the countryside and enjoy a relaxing vacation amidst the calm and serene surroundings. There are lot of trips and excursions which you can make to the nearby areas located around Montefalco and discover some of the fascinating delights of this region. Besides, you can also visit some of the orchards and vineyards here to gain an insight into the wine making activity as produced by the locals.