Milan is the capital of Lombardy and the second most popular city in Italy. It may not be as famous as Rome, but that gives it the advantage of not being as crowded. And you do not have to worry about getting bored because there are plenty of attractions in Milan from castles and palaces to museums and galleries. Are you wondering what are the best attractions in Milan, Italy?
Experience outdoor activities as well, including several beautiful gardens, dozens of fun parks with lots to do, and neighborhoods where you can stroll along the canals. But you won't want to bring your suitcases or shopping parcels. Leave them in one of the Milan luggage storage lockers before you go off to have fun.
12 attractions in Milan, Italy
Here comes the list of the 12 best things to see in Milan. The ultimate list of attractions in Milan, Italy! Ready?
Castles, Cathedrals, and Palaces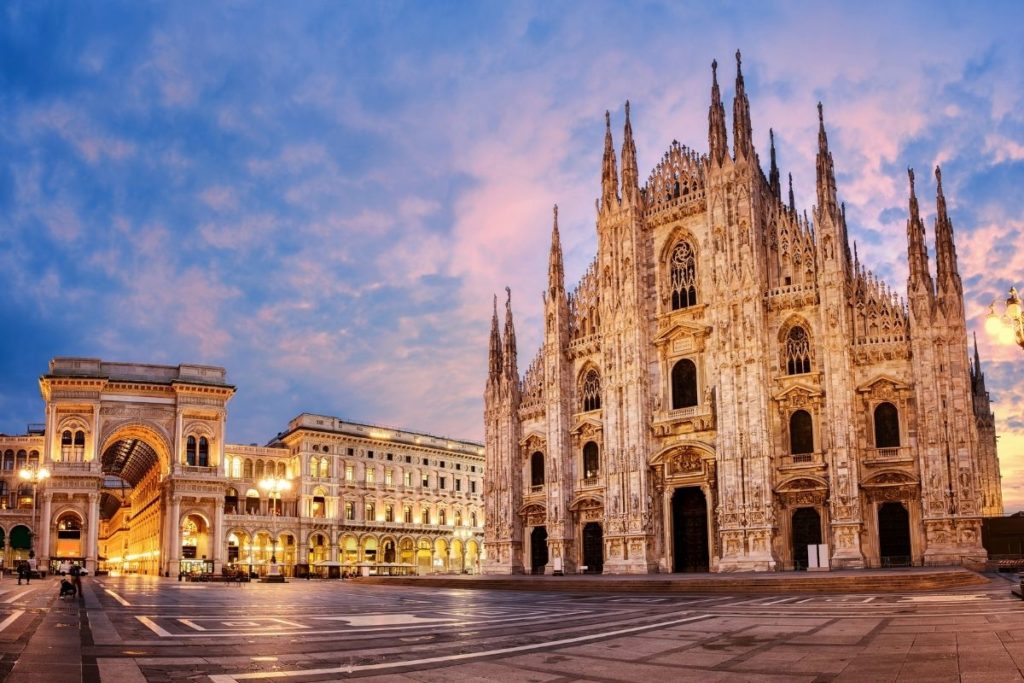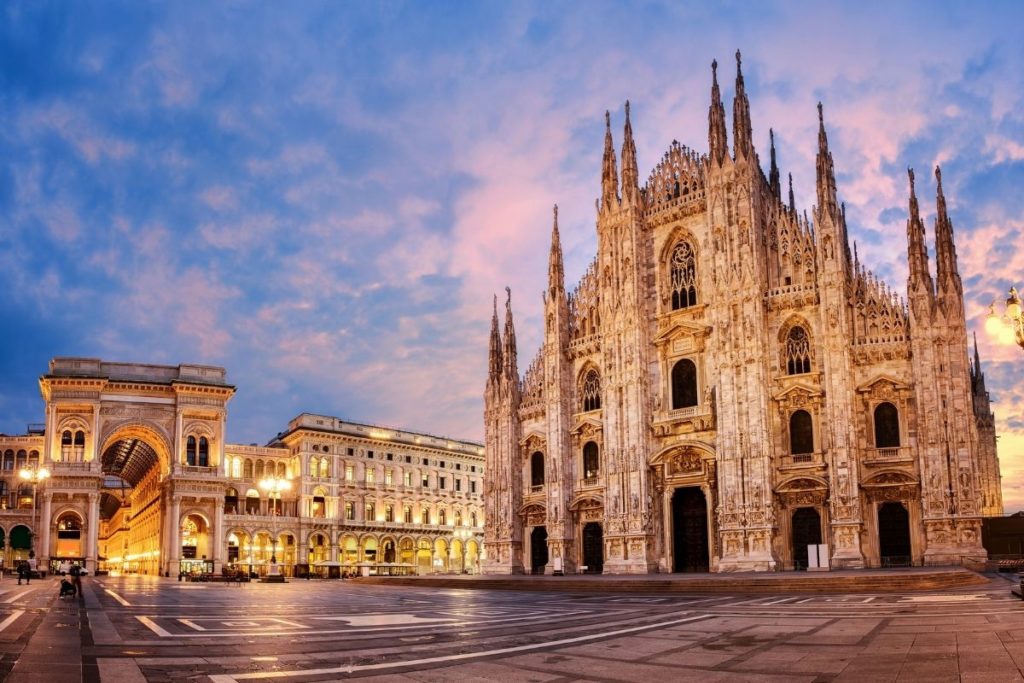 1. Il Duomo (Milan Cathedral)
The top one, when it comes to the attractions in Milan, Italy. Started in the 1300s, il Duomo is one of the world's largest cathedrals, able to hold 40,000 people. With 135 carved pinnacles and 2,245 marble figures, the exterior is a work of art. But the inside has a lot to see as well, including the candelabrum of Nicholas of Verdun from 1200 and the tomb of Gian Giacomo from the 1500s.
2. Holy Mary of Grace (Maria delle Grazie)
Built in the 1400s, this church and convent is also a UNESCO World Heritage Site due to its mural of Leonardo da Vinci's The Last Supper on the refectory wall. And just opposite the mural, The Crucifixion by Giovanni Donato da Montorfano from 1495 is also a masterpiece that you must not miss.
3. Sforza Castle (Castello Sforzesco)
Everyone likes castles and this one is a sight to behold. Built-in 1368, Sforzo Castle boasts a magnificent 230-foot tower. Inside, you can walk around and marvel at the art and ancient furnishings or visit one of the several museums. They even have Michelangelo's last masterpiece, Pietà Rondanini, as well as an Egyptian armory and weapons.
Parks and Gardens in Milan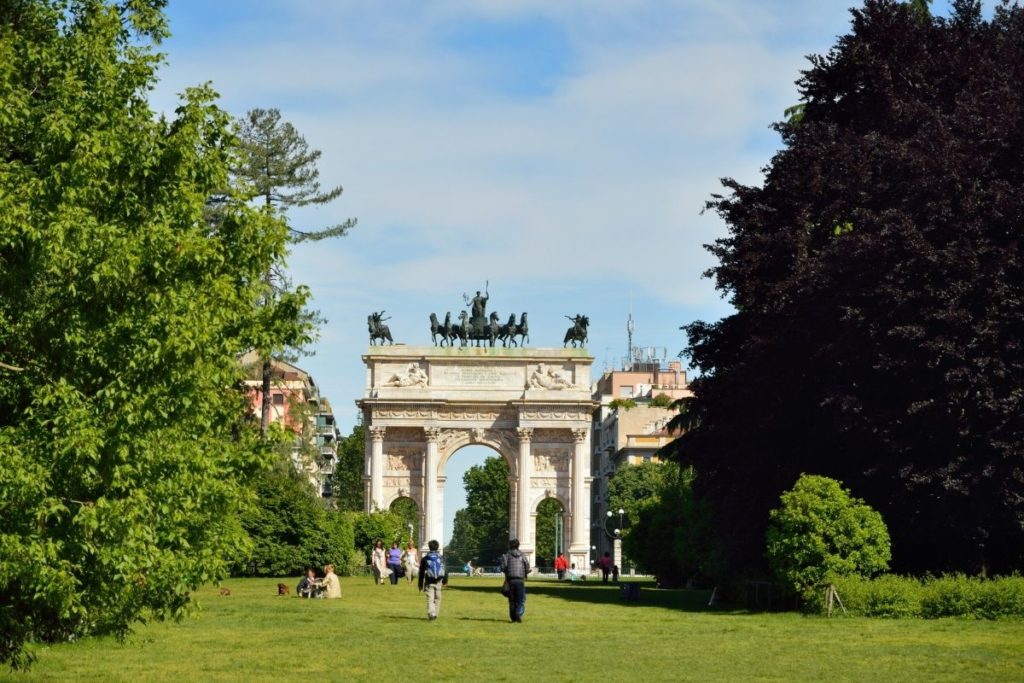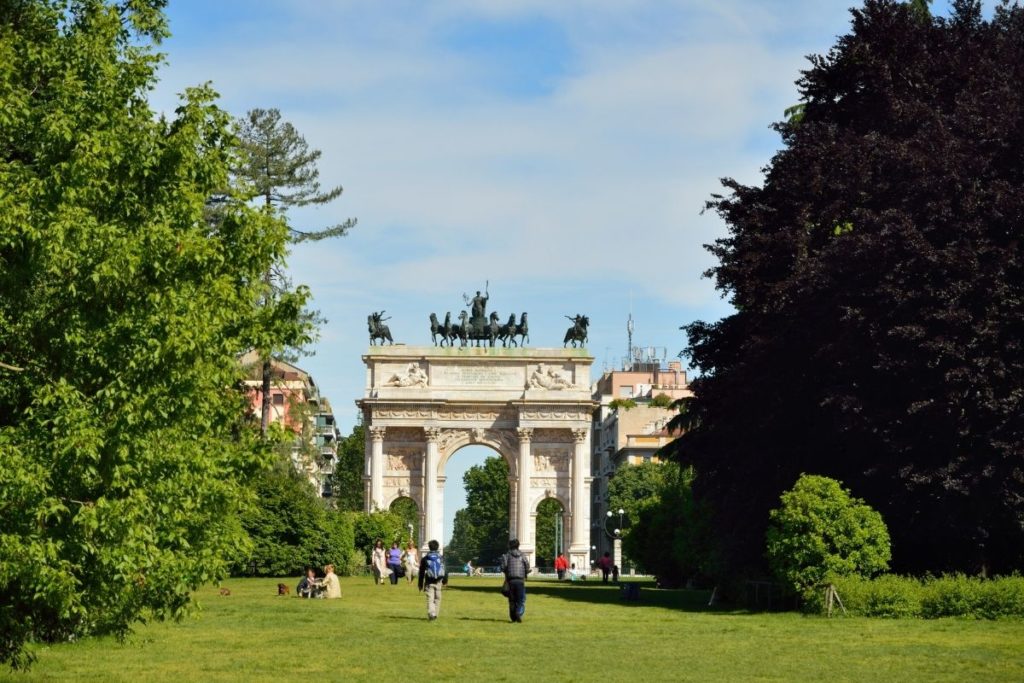 4. Montanelli Park and Garden (Giardini Pubblici Indro Montanelli)
Montanelli Park is more than just a park or a garden, it also has a planetarium where you can see the stars any time of day and the Natural History Museum, with thousands of zoology and mineralogy pieces. The Modern Art Gallery is also inside the park, with a large number of paintings. If that is not enough, it also has a palace, Palazzo Dugnani.
5. Idroscalo Park (Europark Idroscalo)
Fun for all, this amusement park has games, roller coasters, a Ferris wheel, and much more. If you have the kids, they will love the bumper cars and house of mirrors. Or you can just enjoy the beauty of the park where they also have a pub and a restaurant to enjoy a meal and drinks.
6. Sempione Park (Parco Sempione)
Built in the 1800s, this 95-acre park is across from the Sforzo Castle and boasts a stunning aquarium with over 100 species among its other features. The Arch of Peace is seen on the grounds as is the Palace of Art. Be sure to take the elevator to the top of the Torre Branca, which is one of the city's highest buildings. More attractions in Milan are about to come!
Museums and Galleries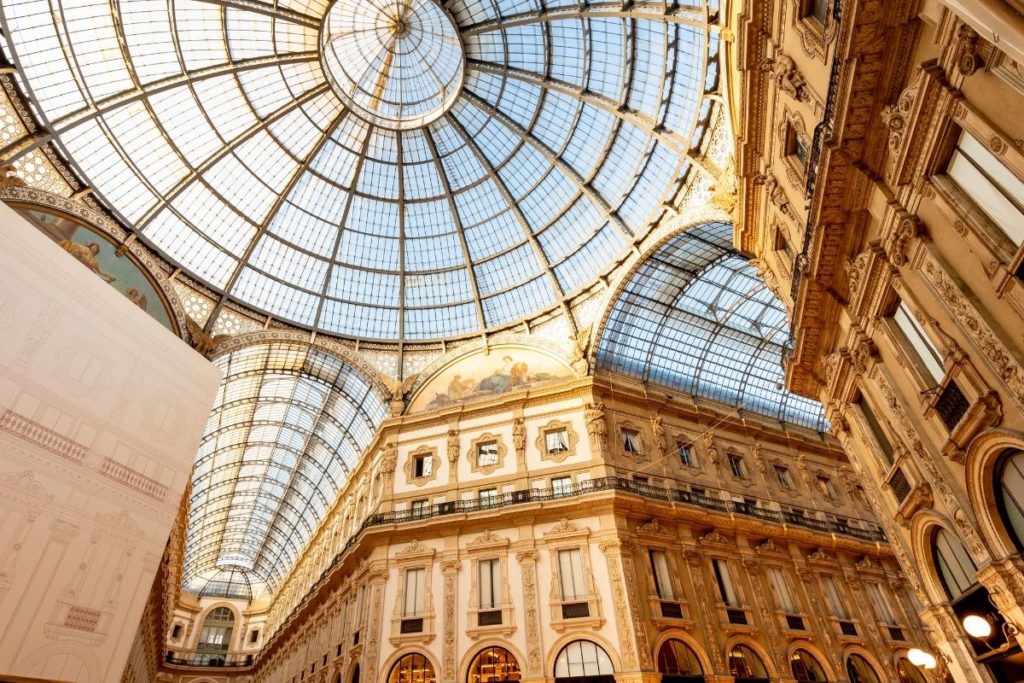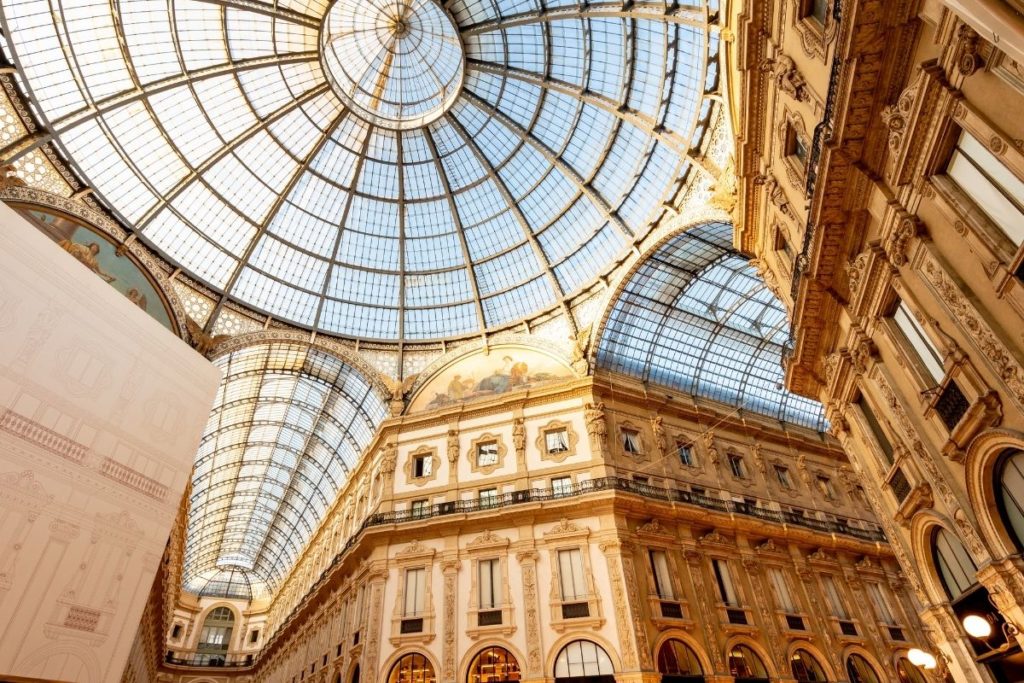 7. Milan Archaeology Museum (Civico Museo Archeologico di Milano)
The Milan Archaeology Museum was founded in the 4th century and is right next to the Church of San Maurizio. The two medieval towers are stunning but the collection of Greek, Etruscan, and Roman artifacts are the main features. Don't miss the 3rd century Maximillian sculpture and 5th-century deity statue.
8. Leonardo da Vinci National Museum of Science and Technology (Museo Nazionale Scienza e Tecnologia Leonardo da Vinci)
This fascinating museum is in an old monastery and is the largest museum of its kind in Italy. In the exhibits, you can see items used by Isaac Newton and Galileo. You'll see instruments relating to transport, telegraphy, acoustics, and optics. Over 15,000 technical and scientific items are on display.
9. Milan Modern Art Gallery (Civica Galleria d'Arte Moderna)
Located in Napoleon's residence, the Milan Art Gallery faces the Montanelli Public Gardens and has some of the most famous art in the world. Some of these include the 1957 Tête de femme by Pablo Picasso, Paul Gauguin's Donne di Tahiti from 1891, and the 1888 Vincent van Gogh's Breton Women and Children. Let's see some more attractions in Milan, Italy, shall we?
Other Fun Things to Do in Milan, Italy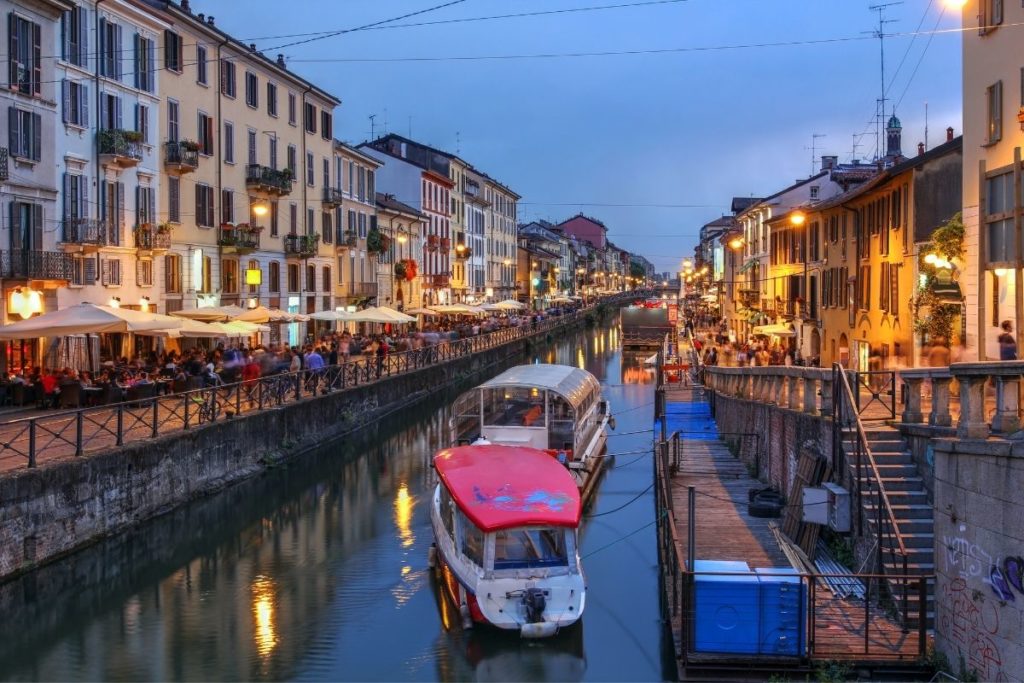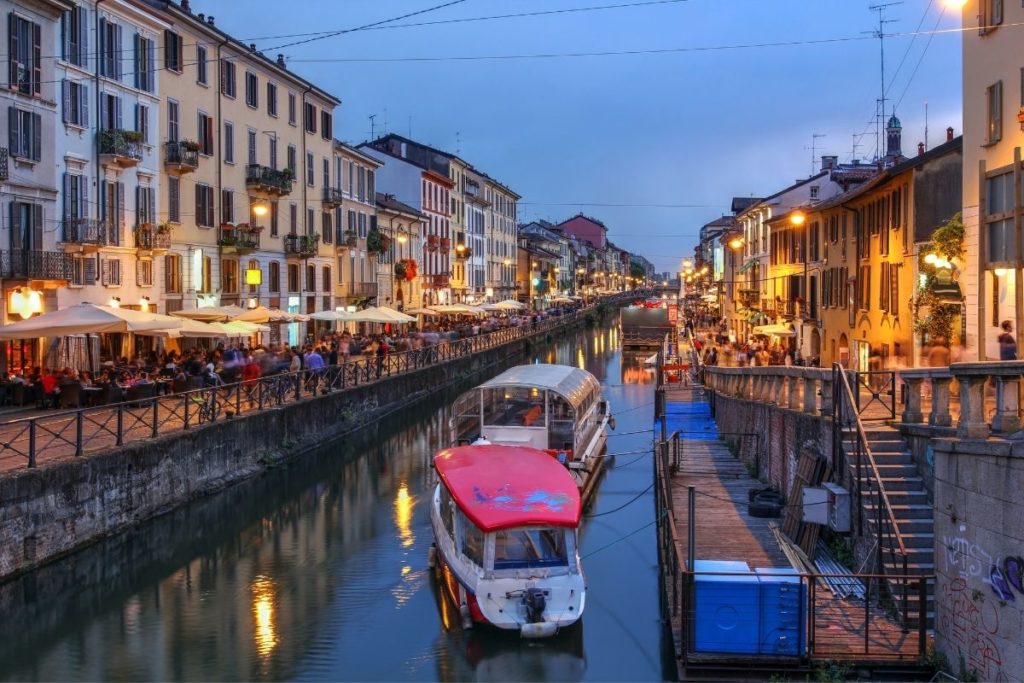 10. San Siro Stadium (Stadio Giuseppe Meazza)
For sports lovers, you have to check out the San Siro Stadium, which is the largest in Italy with seating for almost 80,000 fans. Milan has two football teams, AC Milan and Inter, which are both featured in this football museum. Get a guided tour or just explore on your own. You may be able to even catch a game.
11. Navigli District
You cannot miss visiting the Navigli District while you are in Milan. The area was built over hundreds of years and even had help from da Vinci. Found between the Grande and Pavese Canals, you can enjoy shopping at the local boutiques, drink at one of the clubs or bars, or dine at one of the great eateries.
12. Vittorio Galleria (Galleria Vittorio Emanuele II)
The Vittorio Galleria is the oldest shopping mall in Italy, built in the 1800s. Between Duomo and Piazza della Scala, this massive octagonal mall has dozens of shops and eateries as well as a plaza within a huge glass dome. The mosaic floors are exquisite with the design of the zodiac, and you can even walk on the roof. Some of the parks in Milan also offer beach access. For example, Idroscalo Lake is a huge man-made body of water built for seaplanes. The 8,500-foot-long lake now offers beaches, parks, and plenty of green space to enjoy. Be sure to get your swimsuit and sunscreen out of your luggage before dropping it off.
These are the main attractions in Milan, Italy. A city that's not giving enough attention when it comes to travel in Italy. Explore Milan beyond fashion and finance. See one of the most amazing cities in Italy! You can also find ideas for road trips from Milan on our site! If you're visiting Milan, and you're looking to visit other famous cities in Italy, you might want to take a bus from Milan to Florence, or plan other day trips from Milan! There's so much to see in Italy!