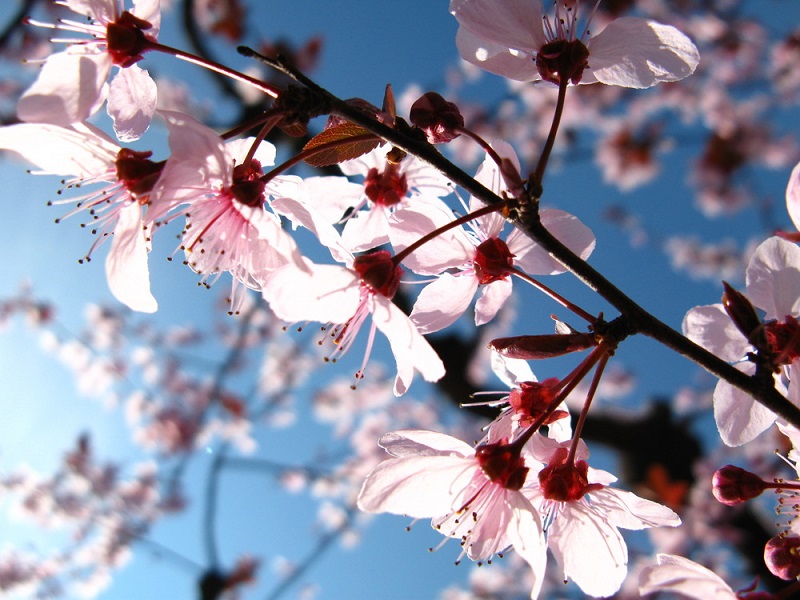 Italy is known to be one of the most famous tourist destinations in the world. However, this also means that thousands of tourists travel to the country to visit its many well known locations, its beautiful ancient churches, cathedrals and museums. Because of this, rates of hotels and all other tourist facilities shoot up during peak season: visitors often end up paying almost double than what they would off season, for the same hotel room. The main tourist season in Italy goes from late Spring and to the end of Summer: in this period you can expect hordes of tourists travelling to the country to enjoy its sunny beaches and its beautiful cities.
As with any time of year, March weather in Italy will vary depending on the region. It also tends to be more unpredictable than the Summer months. Compared to warmer months like June, March sees quite a bit of rain as well as chilly days. If your vacation itinerary includes lots of outdoor sports and activities, then the weather difference will certainly be noticeable. On the other hand, if you are planning to be indoors or visiting museums and churches for the majority of your trip, the differences in weather would not effect your enjoyment. Most of the famous sightseeing spots in Italy are located indoors, which means that outside temperatures should not overly concern tourists. Keep in mind the savings in airfare and hotel prices may make a little rain more than worthwhile!
To visit Italy in April and September, visitors should make reservations well in advance, which is not always possible, considering today's lifestyle and work schedules. The next best thing to do is to travel in March, when the tourist season is not yet in full swing and visitors should be able to find accommodation and flights more easily than during peak season. However, the
average weather
may not be as great in March as it is usually in Summer.
If you are ok with this, though, plan ahead your holiday in March, and you may get pleasantly surprised by the many advantages you can get.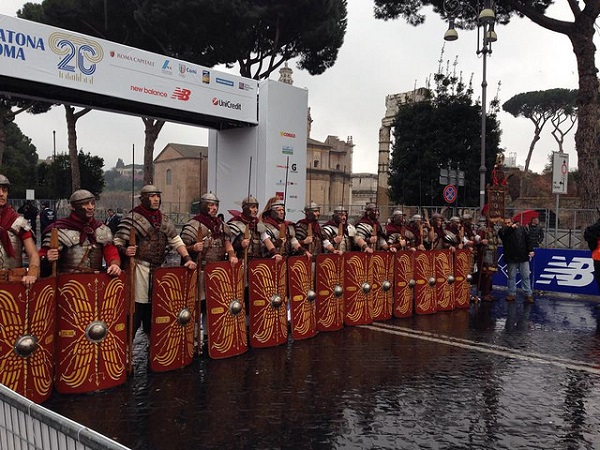 Weather in March
March in Italy is still characterized by some cold and chilly days and many regions would even have some damp rainy days. However, particularly after the second half of month, sunny days become usual: in Rome, for instance, you can expect an average temperature within the 60s farenheit. Anyway almost any weather is possible in March, which is why the month is know to be pazzo (crazy): so, if you are planning on a lot of travel outdoors or hiking, March might not be the right time. However, those who are just interested in visiting the many beautiful churches and monuments in the country may find March to be a perfect time of the year to do it.
March 21st is the first day of spring and clocks are set to summer time the last week of March.
Northern Italy
In Milan, and other parts of Northern Italy, average temperature would remain between 1 and 13 degree Celsius (34 to 56 degrees Fahrenheit). In March, precipitation is still frequent, but there is a higher chance to have a sunny, warm day than to have a snowy day.
In Central Italy, including Rome, the average temperature is approximately between 7 and 15 degrees Celsius (43 to 59 degrees Fahrenheit). Greater chances for sunny days toward the end of the month will show that the long Winter is finally over.
In Southern Italy and Sicily March is quite mild, with temperatures remaining between 11 and 16 degrees Celsius (52 to 61 degrees Farenheit).
Where to visit in March
The best thing about Italy is that events and festivals are held in different locations in the country all through the year. So, even if visitors travel to Italy off season, they still have plenty of things to do. Some of the best places to visit in Italy in March are Turin, Rome, Florence and Verona. These is where the most relevant Spring Festivals are held in March. Beside taking part to them, visitors can also visit the cities, all beautiful examples of Italian art and architecture. Rome and Florence are known all through the world as some of the best cities in the world in terms of culture, art and architecture. During the off season many of their museums and sightseeing locations offer discounts visitors.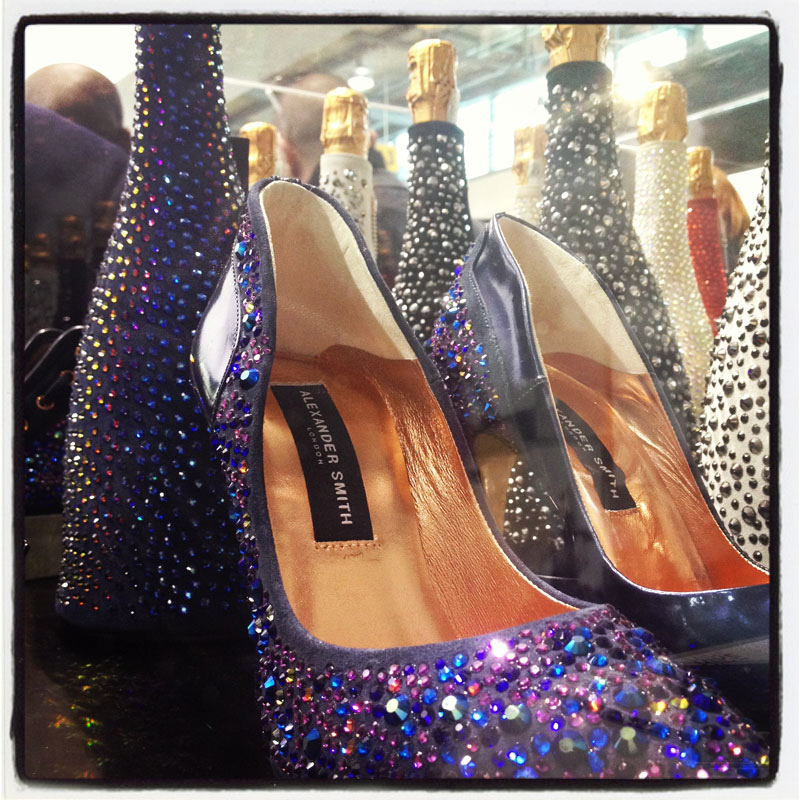 Festivals in March
March, 8th is the Festa della Donna (International women's day).
In Rome, the commemoration of the death of Caesar is held every March, on the 15th. Various cultural events, including a marathon race, take place during the celebration, its fulchre being Caesar's statue in the Roman Forum.
The famous marathon in Rome is usually organized on the third or fourth Sunday of the month (but please check the official website, sometimes it's in April, as it is this year, 2019). The marathon runs its 42km stretch through many picturesque streets of the city, its starting point is at the Roman Forum, after which runners will pass by some of the best known monuments and locations of the capital, including the Vatican. The finish line is, every year, by the Colosseum. The marathon is quite popular and people from all over the world take part in it, and there is even a shorter route for casual runners.
Saint Giuseppe or Saint Joseph's feast day is celebrated on the 19th of March and is also known as Father's Day. It used to be a national holiday in Italy and traditionally bonfires were lit through the country on the day. According to tradition, children give gifts to their fathers on the occasion and, in many places, nativity scenes based on the life of the Saint are shown. Saint Joseph Day also have a typical food: zeppole.
In Fermo, Marche, there's Tipicità, a festival about food and traditions from the Marche region.
For those who like medieval festivals and events, the Palio dei Somari, a donkey race, may be quite interesting. The event is held in a picturesque medieval village known as Torrita di Siena, in Tuscany, quite close to the city of Siena. The event takes place on the 19th March. A historic parade is also a part of the celebrations.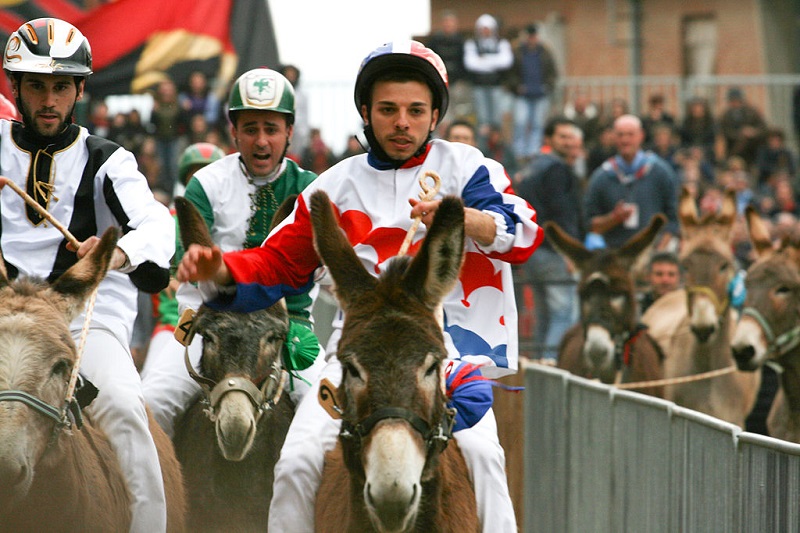 Wine lovers would have a wonderful time in Italy in March, since the largest and the most important wine festival takes place in the month of March (or sometimes at the beginning of April), in Verona. The festival is known as VinItaly. During the festival, you can sample some of the best known wines of Italy, including local ones made from the vineyards around Verona.
Spring festivals are also quite commonly celebrated in Italy in March. The Festa della Primavera is usually held on the 21st of March in various different locations in the country. Usually the festival has some cultural events centered around music and performances. Visitors are also invited to taste a lot of typical regional food items during the festival itself.