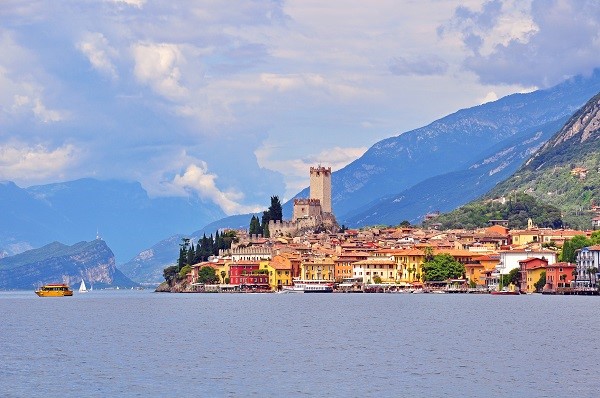 Malcesine is a small town located in the province of Verona, in Italy's Veneto region. The town is located quite close to the cities of Verona and Venice. The town, which attracts lots of tourists, is located on the shore of Lake Garda. With the growing importance of agritourism, Malcesine has seen a rise in the number of tourists coming to the town to enjoy its natural beauty and its laid back atmosphere.
The ancient fortified town has maintained its medieval essence and has a village-like atmosphere.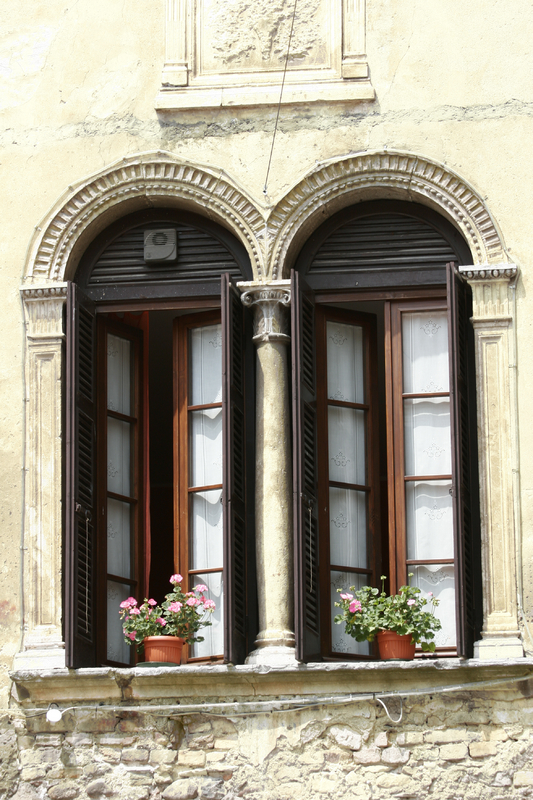 Attractions in Malcesine
Castello Scaligero
The main attraction in Malcesine is the Castello Scaligero. Fortifications were built in 13th century were ordered by the Della Scala family, who ruled on the town at the time. Even though much of the fortifications is today lost, their ruins are still visible and accessible to the public.  Archaeological findings in Malcesine are, however, even more ancient than that: during excavations connected to the Castello Scaligero, an Etruscan tomb was unearthed.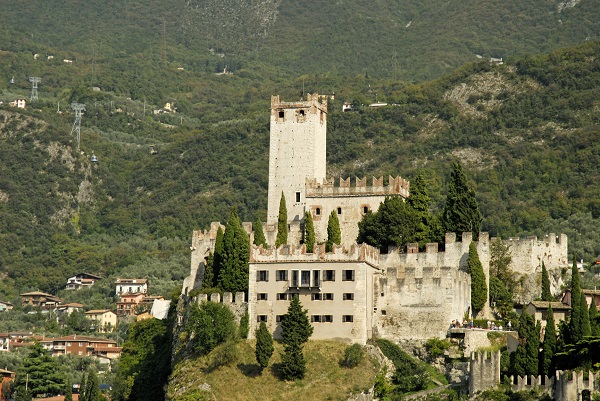 Pieve of St. Stephen
The Pieve of Saint Stephen is one of the most important religious monuments in town. The name "Pieve" refers to rural churches that date back to the Middle Ages. These are mostly characterized by a baptistery, on which the smaller churches without one depended. The Pieve of Saint Stephen finds its origins in the Middle Ages The church is quite small in size and has a plain façade. Its interior, however, have been richly painted with beautiful artwork.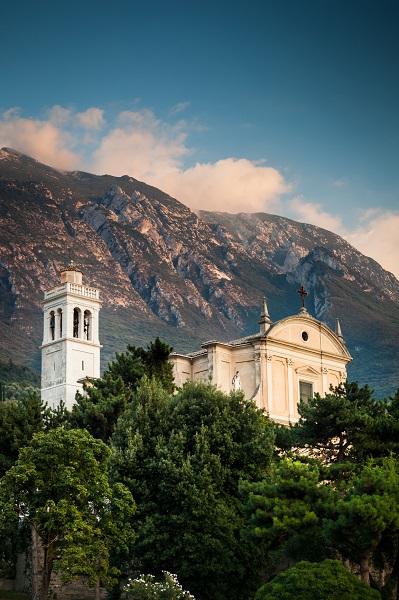 Monte Baldo
Monte Baldo is located close to town and to the waters of Lake Garda. During the Winter, which is usually relatively mild due to the influence of the lake, the summit of Mount Baldo remains covered with snow, but temperatures are very much moderate. The location is famous among the locals as a picnic spot, and several people visit the lake for day excursions and picnics in Summers. The landscape is quite lush and very rich in characteristic flora and fauna. It is said that Goethe, in his time, had remained fascinated and astonished by this landscape. The species of flora found on Monte Baldo have been studied by botanists and scholars since the 18th century: so many have been discovered that Monte Baldo has been nicknamed the Garden of Europe.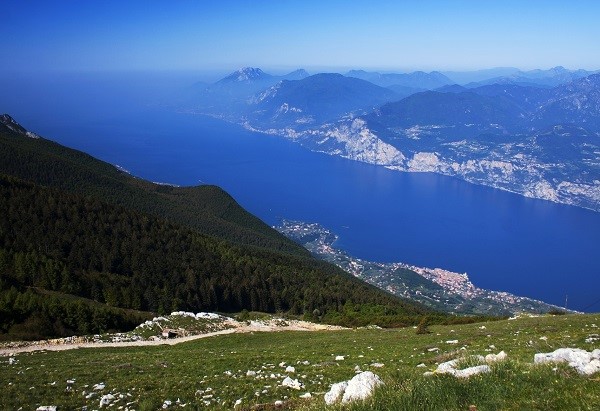 Getting to Malcesine
Malcesine is located quite close to the cities of Verona and Venice, so reaching the town is fairly easy. Visitors coming from outside Italy or from the other regions of the coutry can reach Verona by flight or by train and then travel to Malcesine. From Verona, visitors can travel by the state buses that depart every few hours from the main bus station. Tickets are very inexpensive and can be bought at the main bus station. State buses are usually punctual and are quite comfortable. Another option is to drive to Malcesine. Visitors can easily drive down to Malcesine from Verona, Venice or Milan in less than three hours.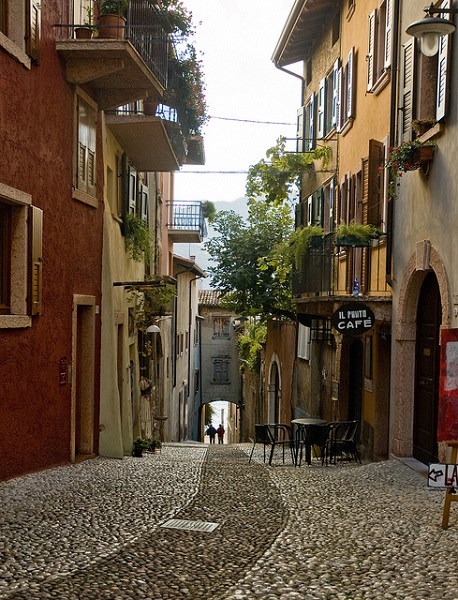 Moving Around Malcesine
The easiest way to explore Malcesine is on foot. The town is very compact and does not have many places to visit. There are only three to four sight seeing attractions in Malcesine which can all be covered easily on foot within a day. The town has several picturesque pedestrian, cobblestoned streets, lined with old houses and shops. The older section has very narrow streets, which can be difficult to explore by car. Visitors who have their own car can drive around to explore the surrounding regions and villages of the town.
Stay and Accommodation
Malcesine is quite a small town, but it does attract a lot of tourists who visit the town because of Monte Baldo and the nearby Lake Garda. These are people' s favorite spots: they are perfect for lovely day excursions and picnics on the lake's banks, especially during the Summer.  For this reason there are plenty of good hotels and Bed & Breakfasts to choose from. Most hotels are located close to the center of the town; however, there are some that are located on the outskirts, too. Some of the best known hotels in town are hotel Malcesine,
hotel Ariston di Facco Lara
, hotel Lago Di Garda,
hotel Val Di Sogno
, hotel Castello Malcesine Lake front, Hotel Dolomiti and hotel Benacus.
Eating in Malcesine
Because of the number of tourists that Malcesine attracts there are quite a lot good restaurants and pizzerias in town. Visitors can choose from restaurants, pizzerias, trattorias, osterias, sandwich bars, bars and cafés. Cuisine is mostly Italian and regional dishes. Some of the best restaurants in town are trattoria La Pace, ristorante Relear Di Benamati Margherita, trattoria Vecchia Malcesine, ristorante pizzeria Italia, Speck Stube, ristorante pizzeria Aquarius and agritourismo San Maggiore.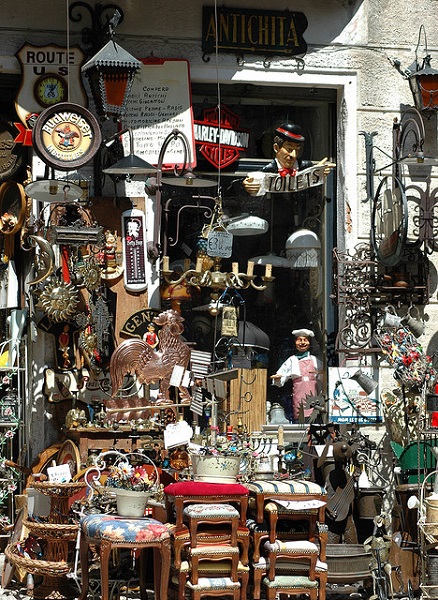 Shopping in Malcesine
There are plenty of places in Malcesine where visitors can shop. There are plenty of shopping streets in town where visitors can find almost anything. Shops in Malcesine normally have a lot of souvenirs, handicrafts, locally made clothes, shoes and jewelry, as well as some antiques. However, most of these shops sell overpriced products because of tourism. The best things to purchase in Malcesine are food products like extra virgin olive oil, honey, cold cuts, cheese and wine. There are plenty of good wine shops, too.