A bit of history of Livorno
Antagonists of immigration and refugees would do well to study 17th and 18th century Italy, for its was during this period that Iberians sought shelter in Italy, and built a harbor that launched the country into the mainstream of maritime commerce. The indigenous population, for all its most admirable enterprise, acumen and talent, was a silent and passive beneficiary of the economic asset that Jewish immigrants brought to the town.
It would have been easy to forgive Tuscany for ignoring its jagged coastline, for the small fishing benefits were often inadequate compensation for repeated visits by pirates and organized hostile forces. Fierce winds create high seas to this day and the sandy bottom has never been particularly attractive for large craft.
Leghorn's founders worked against all these odds to draw in merchant ships in search of lucrative trading opportunities.
Leghorn today has a most inviting tourist harbor within the port complex. It is simply delightful to join thousands of small craft in navigating canals right in to the center of the city. Road bridges have a clearance of less than 5 meters, which puts a restriction of the size of vessels that can use this enchanting network. There are many mooring places and all the services that one could wish.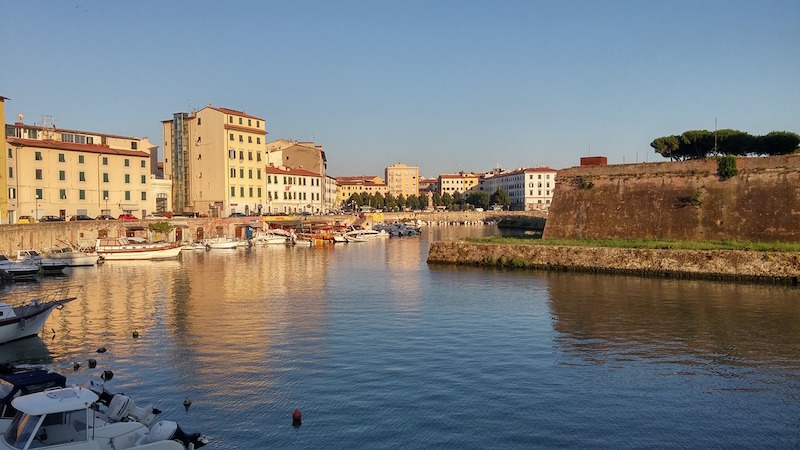 The port itself is well organized with a large number of ferry services, ship building and repair yards and suppliers of related equipment and supplies. Some 20 million tones of shipping and over a million passengers use the facilities every year and traffic continues to grow even in the face of direct and indirect competition.
Attractions in Livorno
Leghorn that is also known as Livorno is a town steeped in history with a Naval Academy, a wealth of museums and structures from the past.
The Giovanni Fattori Civic Museum is an important landmark. It is housed in a magnificent structure and surrounded by a most verdant and beautiful garden. The museum has an exquisite collection of the Macchiaioli School of painting, especially that of the artist after whom it is named and who lived in Livorno until the turn of the 20th century. This is a distinct variant of French impressionism and cannot be found so extensively less than one roof elsewhere.
The Meloria is another important attraction of historical importance, because this tall tower on a bed of reef is the site of a 13th century defeat of Pisa's maritime power by sailors from Genoa. The old quarter is a splendid tribute to 16th century architecture and town planning, with a 5 sided canal system.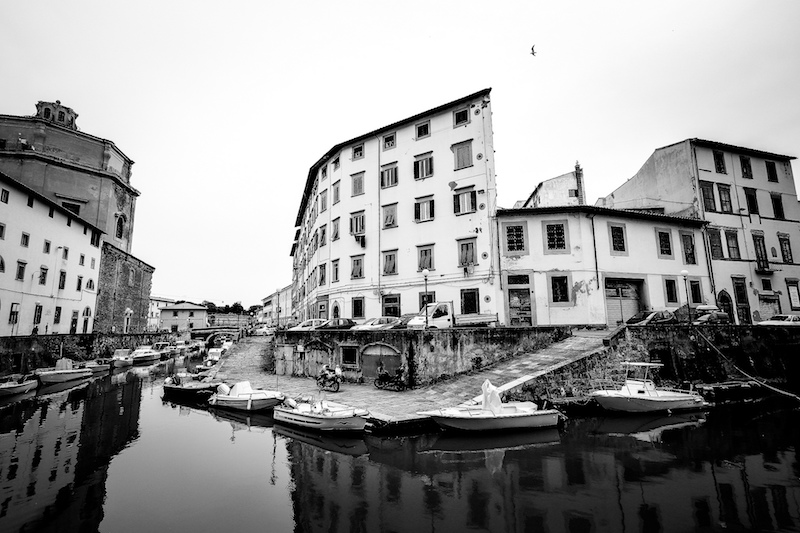 The people are sporting and continue with a tradition of fiercely competitive rowing races against each other. Leghorn or Livorno is also a convenient base for the other and popular attractions of Tuscany.
There is a choice of comfortable accommodation with splendid views of the sea and the surrounding countryside. Meat lovers and vegetarians may have to console themselves with many glasses of Chianti and huge fruit desserts as Livorno celebrates sea harvests from the antipasto onwards. The cuisine is really special and visitors could easily become shellfish and clam lovers after sampling the excellent seafood.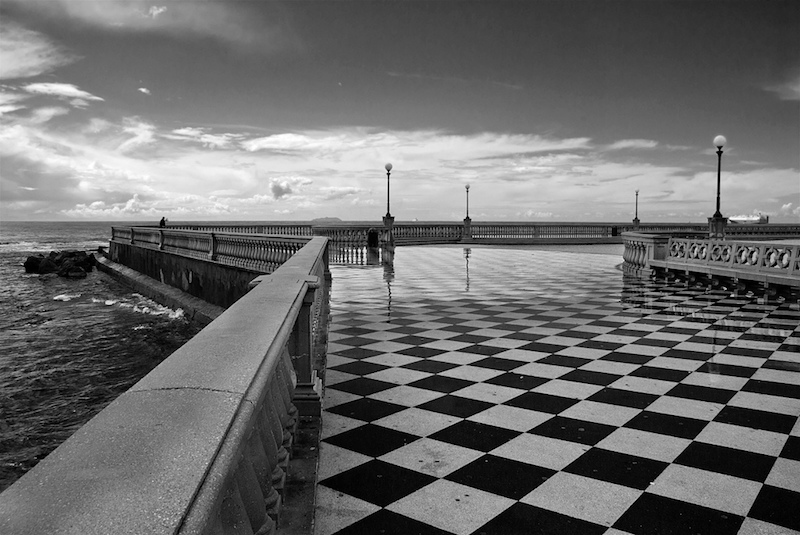 Call it Leghorn or Livorno as you prefer, but do make it a point to visit the place and to spend quality time at this resort that still waits to be discovered. It is a telling commentary of spirit and enterprise and has the potential to make favorable and lasting changes in people who stop and listen to its messages. Combine your trip with time for the popular beaches at the southern end and the famous vineyards on the way and around the area.