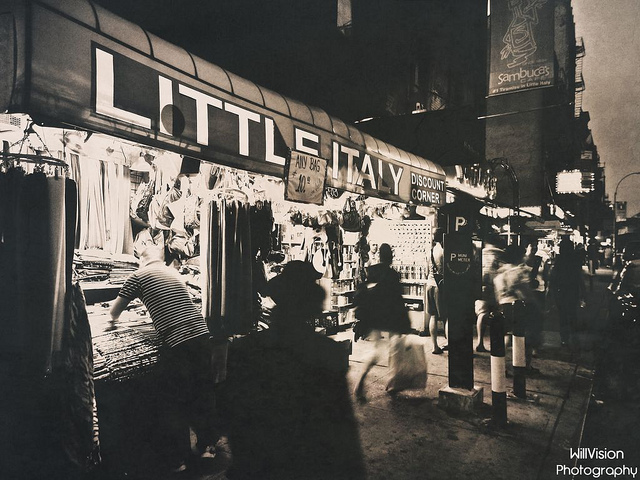 National Italian American Foundation
NIAF has been working closely with the national government in Washington DC for the well being of the Italian American community for more than 30 years. The foundation offers grants and scholarships to Italian American students, supports the teaching of the Italian language and the continuation of Italian traditions and culture. Part of this mission is to monitor the portrayal of Italian stereotypes in national media and to support more positive portrayals of Italian Americans.
NIAF also works to help to keep strong social and economic ties to Italy, as well as helping Italian Americans with dual citizenship queries.
Official Website: www.niaf.org
The Sons of Italy
The Order of the Sons of Italy is the largest, best known and oldest of the national Italian American organizations. The organization, founded in 1905, grew from being an aid society for immigrants to the largest advocacy group for Italian Americans, with over 700 chapters nationwide.
OSIA's mission include supporting the study of the Italian language, traditions and culture as well as aiding Italian American students with scholarships and internships. OSIA has given millions of dollars in fields ranging from medical research to cultural preservation through its philanthropic arm, the Sons of Italy Foundation. Another part of the Sons of Italy is its anti-defamation group known as the Commission for Social Justice, who fight against racism and stereo-typing of all peoples, not only Italian Americans.
Official website: www.osia.org
National Organization of Italian American Women
NOIAW was founded in 1980 to educate and instill pride in Italian American women. Through educational and cultural programs, including scholarships, the organization strives to showcase the accomplishments of Italian American women and to foster the goals of young women of Italian heritage. Through an international network, NOIAW helps create relationships with women of Italian ancestry worldwide.
Official Website: www.noiaw.org
The Italians American studies association
IASA was founded in 1966 to study and preserve the Italian American experience, including our history, culture, folklore and politics since arriving in the United States. AIHA is more of a scholarly/research association of over 400 members that sponsors conferences and publications.
IASA is open to anyone sharing an interest in the history and culture of Italian Americans and so has members that hail from various ethnicities and disciplines.
Official website: www.italianamericanstudies.net
Museo Italo-Americano, San Francisco
Since 1978 the city of San Francisco has been home to the nation's only museum dedicated to Italian and Italian American art and culture. The museum displays and researches works by Italian American artists and includes sculpture, photography and painting in its permanent collection. Besides collections of artwork and special exhibits, the Museo ItaloAmericano offers educational programs, language classes, lectures and film festivals.
Official Website: www.museoitaloamericano.org
Local Clubs and Organizations
Whether a chapterhouse for a larger organization, or a small community social club, nearly every Italian American neighborhood has one. Some of these are well known institutions in their communities, sponsoring sporting events, public service projects and local cultural festivals. Some are simply bars where the old men can congregate or religious organizations where the flame of the catholic faith is kept alive in the community. Regardless of their form or function these local Italian American organizations play a major role in maintaining cultural identity and so it is important to support these local institutions to help keep our unique Italian American heritage alive. The national organizations may tackle the larger issues affecting all Italian Americans, but it is these local groups that are often most responsible for passing down our heritage to the next generation.