Fondue, or Fonduta is a melted-cheese based dish, typical of the alpine zone that goes between Valle d' Aosta, Piedmont, the Savoia area (French Alps) and the southwestern part of Switzerland.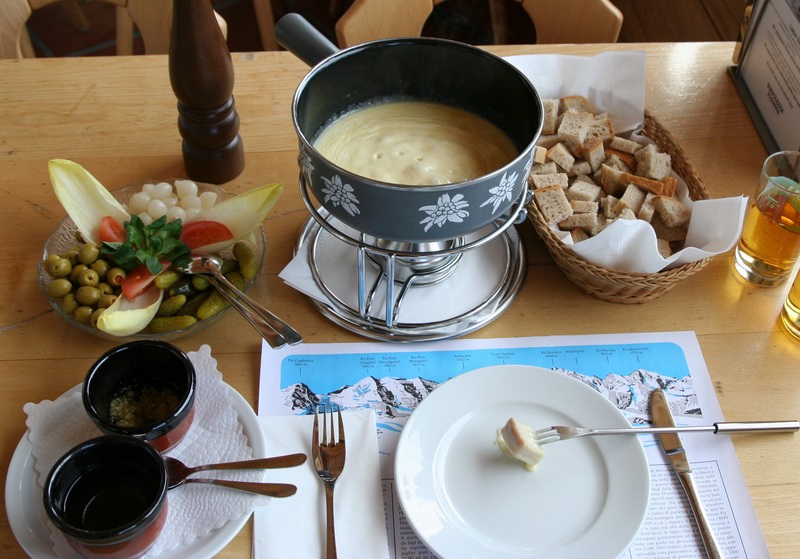 The origin of fondue is not clear: for some people it was born in Geneva or in Turin, a work of the Cavours, but according to Anthelme Brillat-Savarin, fondue is of Swiss inspiration.
Pellegrino Artusi called it "cacimperio" in its historical cuisine book, but he did not pay particular consideration to it. An historical testimony of fondue dates from 1854: a classical recipe was published in the "Treaty of Cuisine" by Giovanni Vialardi, cook for the kings Carlo Alberto and Vittorio Emanuele II.
Regardless of its origins, the people of the Alps have adopted fondue as their own. Each of these individual settlements have created their own versions of fondue: for example, they vary in type of cheese and the inclusion of wine as an ingredient.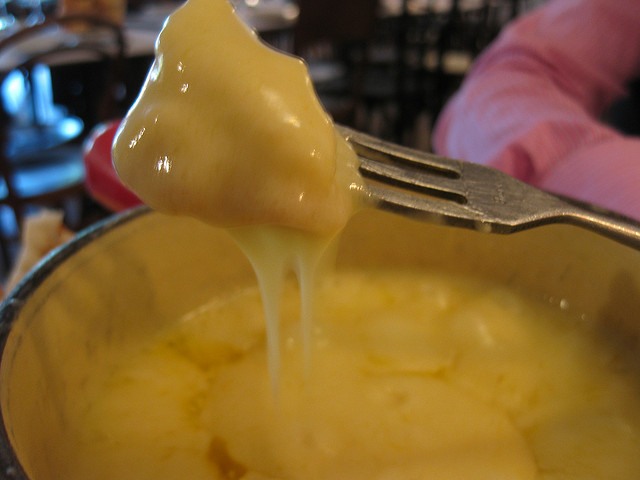 Obviously, the fonduta from Valle d'Aosta and the Piedmontese version are strongly tied to the region's famous Fontina DOP. Fontina is a cow milk cheese with origins dating from 1270, and it is produced in all the area of Valle d' Aosta.
The milk used to produce fontina comes from the Pezzata Rossa and Black Pezzata breeds. These cows are fed with green forage from May to November and dry forage during the other months of the year. The greater presence of carotene in the green forage implies a more intense yellow coloration in the summer production, which can be consumed from December to June, since the period of maturation is about six months.
Fontina cheese is produced from two workings every day, using milk obtained not longer than two hours previous. Whole milk is used, but it is not pasteurized. This is a melt-in-the-mouth type of cheese,  soft and with regular holes of the dimension of a pea. If we're speaking about Fondue, check also the best raclette ideas!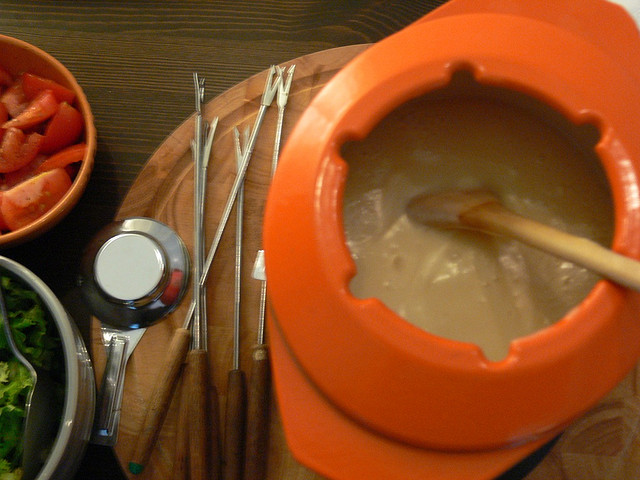 Fondue is a very substantial unique dish, for a long time consumed with crostoni of bread or with slices of polenta. The secret of fondue resides in the ability to melt the cheese to the right consistency, avoiding annoying clots. To reach this, it is essential to heat the fontina together with milk without exceeding 60 degrees.