"Il sushi è di destra, il kebab è di sinistra"  – It is a half joke, quotation that I read somewhere on Facebook. Liberally translated could mean "sushi is conservative, Kebab is liberal"  🙂 There is no better choice than trying local food and recipes when visiting a place. Tasting typical dishes when in a foreign country is the best thing to do but if you think that in Italy you can only and exclusively find Italian food, you will be surprised to see that there is a certain number of foreign food restaurants.
Unlikely more cosmopolitan countries, in terms of food, Italy is certainly more linked to its cooking traditions and they are often seen by many as a heritage to preserve without being contaminated by external interference. Food is not simply something to taste but it implies a whole cultural baggage which represents the country.
However, the tasting of different types of food and the trend of trying something different is becoming quite a widespread habit and if you want to try something different from Italian food or you are nostalgic about other foods, you can find foreign food restaurants in Italy.
In the southern part of the country and in small towns, foreign food is less popular compared to the center and north of the country where people are more attracted by the idea of eating something different from Italian food and you will find a wider choice in the number of restaurants.
In big supermarket chains there are also sections with foreign products including special sauces like guacamole, tzatziki or Mexican sauces. Actually, there are some types of cooking which are more popular than others.
Here is a list of the most famous ones in the country:
Chinese: this is certainly the most popular foreign food in the country. You will easily find Chinese restaurants in almost every part of the country and most of them also offer a take-away service. The dishes you can find may be different from the restaurants in your country but the recipes you will find for sure are: involtini primavera (spring rolls), riso alla cantonese (Cantonese rice), gelato fritto (fried ice-cream), or noodles.
Japanese: The trend of eating Japanese food has boomed in big cities in the last few years. All the fish lovers that want to try something different go to these restaurants which are usually elegant and quite expensive. If you want to go there get ready to spend quite a lot of money; nevertheless, there are some cheaper options such as the roller where there is a common long table and you can choose the dish according to the price or take-away sushi and sashimi. This type of cooking (sushi in particular) is becoming one of the most popular ones. Please notice that while 100% of chinese restaurants are owned by chinese, only 10% of the restaurants that offer sushi are actually managed by Japanese.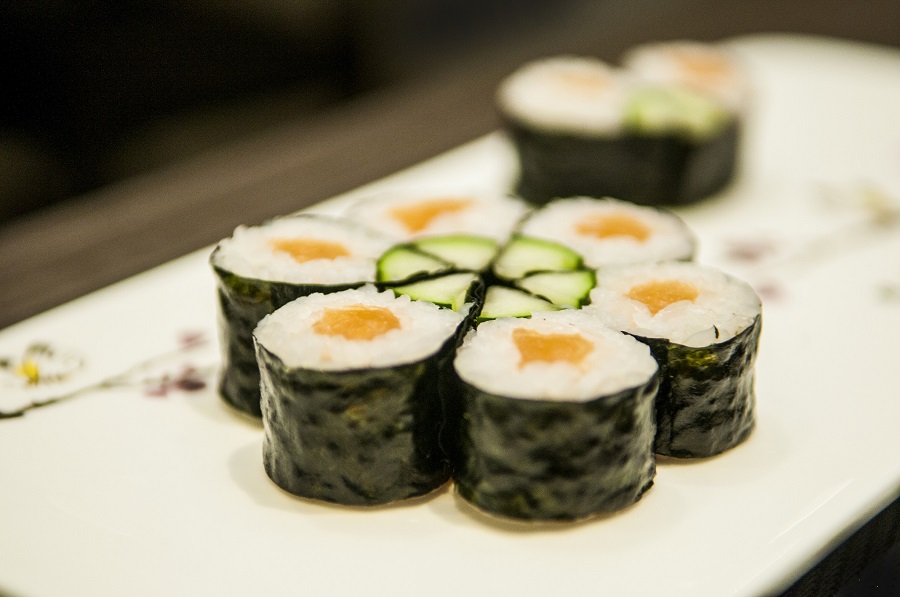 Mexican: Mexican food is quite famous in the country and you will easily find some Mexican restaurants in big towns reproducing the Mexican atmosphere.
Indian food: Pollo al curry (chicken with curry), is the most requested dish in this restaurant; however, some restaurants are often run by Pakistani people cooking Indian and this is important to know because what you'll have is not authentic Indian. If there's pork in the menu (Pakistani are mainly muslim, and they don't eat pork), there's a big chance you've found an authentic Indian restaurant.
Greek: Greek restaurants are not as rich in number as Chinese and Japanese but you will always find them in cities. A more mediterranean cooking is what you will really taste in these restaurants and this is the reason why Italians who do not like spicy food usually opt for it, since it is closer to Italian ingredients.
Steak houses serving grilled steaks and burgers of good quality (not Mc Donald's style) with chips, or "buffalo-style" chicken wings, with BBQ sauce (unknown to us until a few years ago) are also spreading a bit everywhere. After so many years, "America" is still seen as a dream-land, and eating what you see in many movies is tempting.
Next to these, there are other options including Brasilian, Spanish, Egyptian, Thai and many others which can be mostly found in Rome and Milan.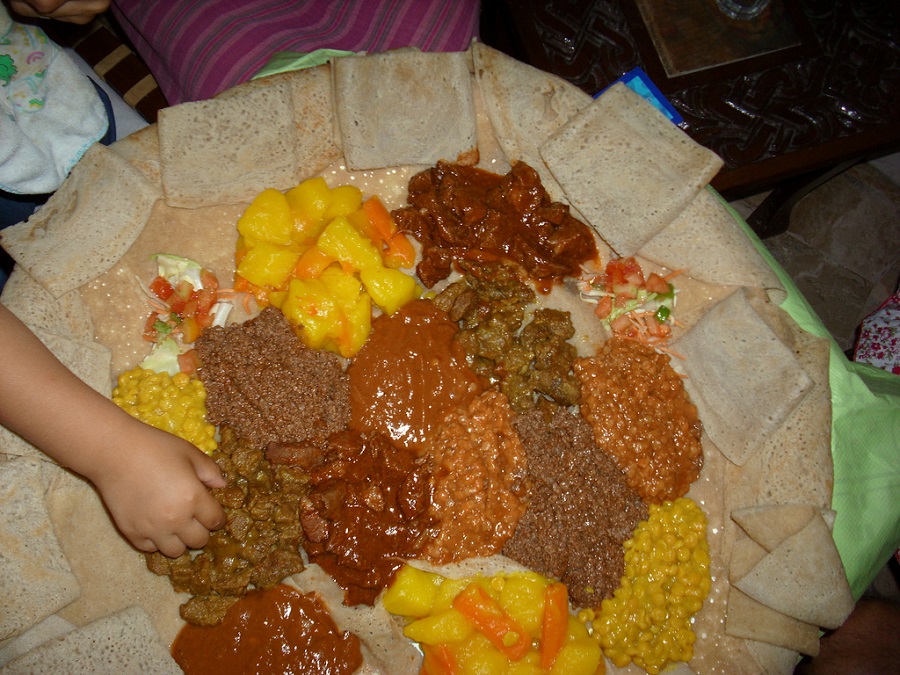 FUSION ?
Fusion is the new trend: a mix of food from the same area (in many chinese restaurants you can now find sushi and sashimi or Singapore-style noodle), or even a cuisine that mixes flavors from different parts of the world: Italian with jewish, japanese and mexican, and so on.
One example of the fusion cuisine is the Chifa: it's a mix of peruvian and chinese food, born in the chinese restaurants in Peru to adalt to the local taste; the Peruvians that live in Milan missed this food, so some Chinese restaurants in Milan offer this type of food in their menus.
The best thing to do is always see on some website lists and entering keyterms such as 'ristoranti stranieri in Italia' and 'ristoranti etnici' and check that they are really good as lots of them are not run by foreign people so you may find a customized version of the original recipe but certainly an alternative to Italian food.
We did some research for you, and following are some of the best ethnic restaurants in Italy.
Ethnic Restaurants in Milan
If you want to have some traditional chinese food you should head to Dim Sum in Via Nino Bixio 29. For Vietnamese, the Vietnam Mon Amour has a very romantic setting, in Via Alessandro Pestalozza 7. The best sushi is at the Osaka Restaurant in Corso Garibaldi, Quartiere San Marco.
If you feel like having a delicious Angus steak, try the argentinian restaurant Don Juan, in Via Altaguardia 2 or, for a burger, the Burger Wave in Via Sforza 47.
Delicious African food can be found at the Balafon, in Via Teodosio 6, or at the eritrean Warsà, in via Melzo 16. Great Lebanese food can be found at the Accademia, in via Accademia 53, Quartiere Casoretto, or at the Dawali, via Corrado il Salito.
There are plenty of Mexican restaurants in Milan, probably the best are the Cueva Maya in Via Monte Nero 19, Quartiere Porta Romana, and the Tijuana Café in Via Massarani 5.
If you have never had Russian food before, maybe this is your chance to try it, at the Podvoka in Via della Chiesa Rossa 25.
Ethnic Restaurants in Rome
As you probably know, in the jewish getto you can find falafel and other kosher dishes in many restaurants and take aways; one of the best is ristorante Ba' Ghetto in Via Portico d'Ottavia 57.
Enqutatash, Viale della Stazione Prenestina, is the best ethiopian restaurant in town, together with Mesob, via Prenestian 118, where the service is a bit slow but the food is worth the wait.
Maharaja in Quartiere Monti, in via dei Serpenti 124, is one of the best Indian Restaurants in Rome; at the Tiger Tandoori in via del Pigneto 193 the atmosphere is inspiring and the food is cooked in the Tandoori, the traditional terracotta oven.
For some Pisco Sour you can head to Inka's Grill, in via Del Forte di Boccea, 96/100.
There are many japanese restaurants. The best are Hamasei in via della Mercede 35/36 and Dao, viale Jonio 328/330.
Ethnic Restaurants in Florence
A very good ethnic restaurant in Florence is Il Corno d'Africa, where you can find some Ethiopian food to eat with your hands. In via S. Jacopino 12b.
A good Japanese is the Yagura in via Pisana 16r, with Okonomiyaki, Yaki Soba and Udon, or the Momoyama, where the fish is always fresh, in Borgo San Frediano 10.
For some Kasher, head to Ruth's, in via Luigi Carlo Farini 2, which serves vegetarian dishes.
According to Tripadvisor, at the moment the best ethnic restaurant in Florence is the Tijuana 2, a mexican restaurant that you can find in via Il Prato 57-59.