Busseto is a small comune and town located in the Emilia-Romagna region of Italy in the province of Parma. The town is mainly famous because it was one home to the famous opera composer Giuseppe Verdi. Verdi had moved to Busseto in 1824 and much of the attractions in the town are all related to him. The town is spread over an area of 76 sq km and has a population of close to 6800.
Theater lovers and opera lovers who have always admired Giuseppe Verdi visit Busseto to get a glimpse into what his life must have been like, the town remains much the same as it must have been in the past few centuries.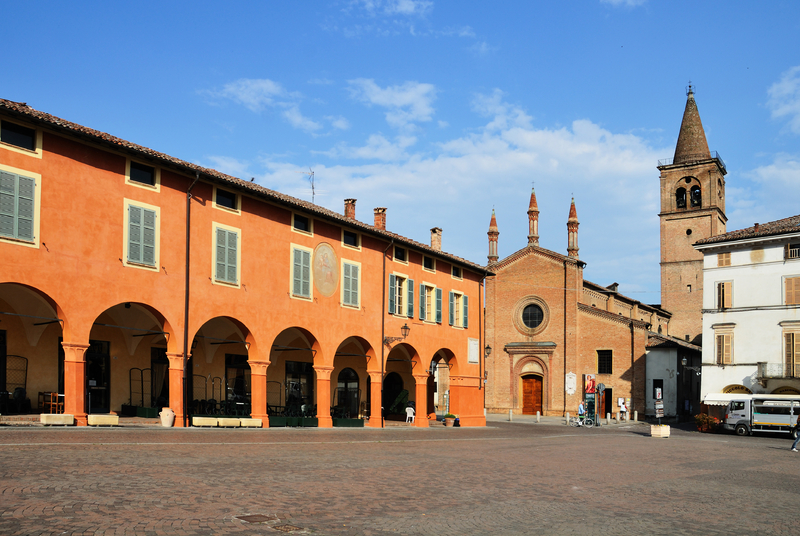 Attractions in Busseto
Casa Barezzi
Casa Barezzi is located close to the main piazza in Busseto. Casa Barezzi was the home of Antonio Barezzi who was Verdi father in law as well as his patron. Verdi's first public performance was at this house in 1830. The house is open to visitors, Verdi's first portrait, letters, objects and documents that are related to Verdi are on display.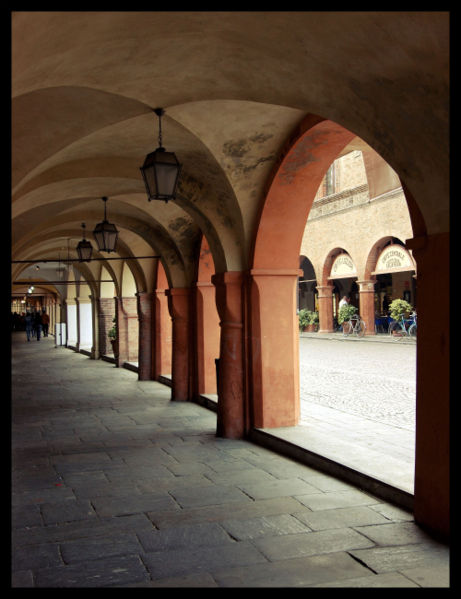 Church of Santa Maria Degli Angeli
The church of Santa Maria Degli Angeli is located close to Casa Barezzi in the main piazza. The ancient church is one of the most important churches in Busseto. The church has been beautifully designed and has an admirable architecture. Inside the church is a large organ. The church is mainly famous because it was here that Verdi had played the organ while he was in Busseto.
Palazzo Orlandi
Palazzo Orlandi is the large house which was bought by Verdi in 1845. Verdi at stayed at this house for two years with Giuseppina Strepponi. While staying at the house, Verdi composed several well known masterpieces like Luisa Miller, Rigoletto and Stifelio. The palace has been beautifully restored and except for the few renovation and repair works that were done here, much of the façade is still original.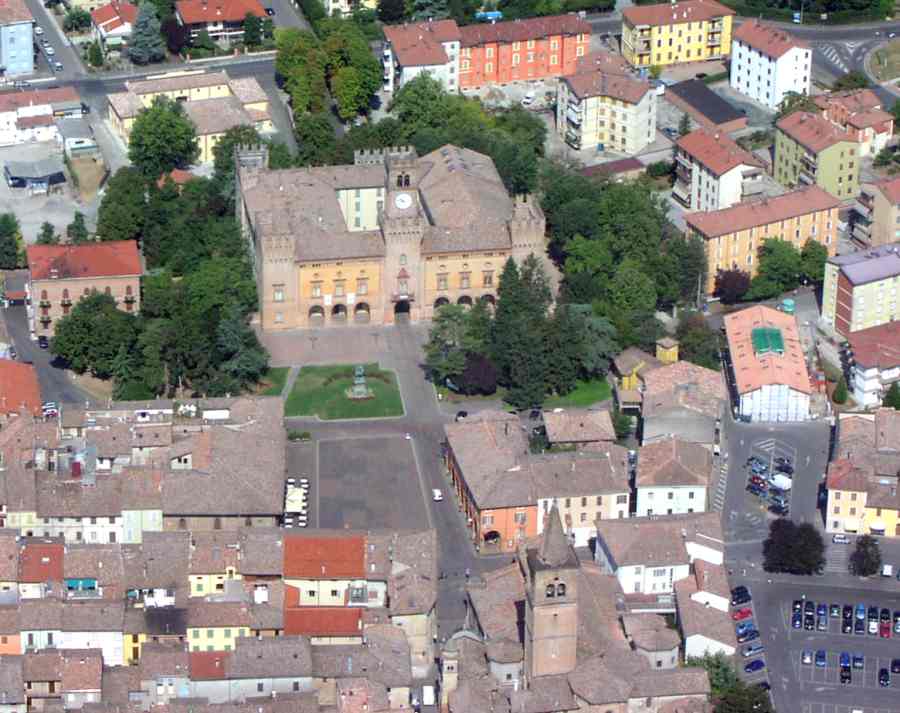 Teatro Giuseppe Verdi
Teatro Giuseppe Verdi is a must visit for all those that visit Busseto. The theater is rather small, with only 300 seats and it was built by the local government. Verdi had donated money for the construction of this theater. There are several opera shows that are organized at the theater regularly; visitors can purchase tickets in advance to attend a show.
Villa Verdi
Villa Verdi is located in the small village of Sant'Agata. Verdi got the house made for his parents, who stayed there till 1851. After that, Verdi stayed there for the rest of his life. In 1897, after Verdi's wife Giuseppina passed away he spent less time at the villa.
Getting to Busseto
Busseto is located quite close to the city of Parma and also to a few other larger cities in Italy so getting down to Busseto is not so hard.
The best way to reach the town is by road; visitors who have their own car can easily drive down to Busseto. From Florence visitors can take the A1 motorway to reach Cortemaggiore and then reach Busseto. From Bologna too visitors can take the A1 motorway till Soragna and then drive towards Busseto. Visitors coming from Brescia can take the A21 motorway to reach the town.
Those who do not prefer driving down can also use the state buses that operate in this region. Buses to Busseto depart regularly from Parma and other towns in the province.

Carnival Busseto in Italy.
Moving Around the Town
Busseto is not a very large town; it is spread over an area of 76 sq km so most areas can be explored on foot. The main attractions in the town are all related to Verdi and are concentrated close to the center of the town so it is easy visiting them all on foot. Those who have their own car can also drive around in Busseto except for some of the older sections of the town where the streets are too narrow. Visitors can also use the local public buses if they do not have a car.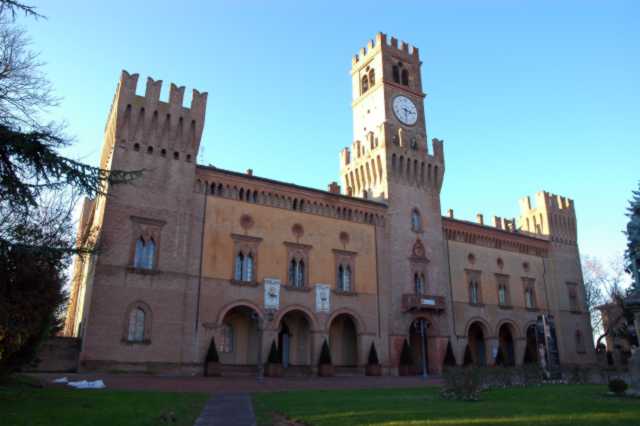 Stay and Accommodation
Busseto is quite a small town and except for those who come here to see all the attractions related to Verdi, no many tourists come to Busseto. For this reason, the accommodation options in Busseto are limited. There are only a handful of hotels and Bed & Breakfasts located in town, most of which are close to the center. Quite a lot of visitors also prefer to stay in the nearby towns where more options are available. Some of the best places to live in Busseto are Hotel Albergo Sole, Hotel I Due Foscari, B&B Podere San Vitale, B&B IL Vicolo, Palazzo Calvi Residenza Storica, B&B Otello and B&B Travatore.
Eating in Busseto
Although there aren't many hotels in town, there are quite a lot of good of restaurants, trattorias, bars and pizzerias in Busseto. Busseto has quite a lot of good places to dine out where visitors can find simple traditional dishes made from local ingredients, good quality olive oil and local cheese. Good wine and alcohol are available almost everywhere and there are also a few places where visitors can get sandwiches and other light lunch dishes. Some of the best restaurants in Busseto are Ristorante Sole, Ristorante Teatro, Ristorante Le Rancole, Ristorante Vecchio Samboseto, ristorante La Casa Nuova and Ristorante I Due Foscari.
Shopping in Busseto
There are only a few places in Busseto where visitors can shop. Busseto has an old market where there are plenty of shops selling items for daily need. There are a few shops selling clothes, handicrafts, jewelry and souvenirs which visitors can purchase. However, Busseto is mostly known for its excellent quality parmesan cheese which can be purchased from any food store in the markets of the town. The town is also known for its good quality wine so visitors should definitely consider purchasing a bottle of good quality wine from the wine shops in Busseto.