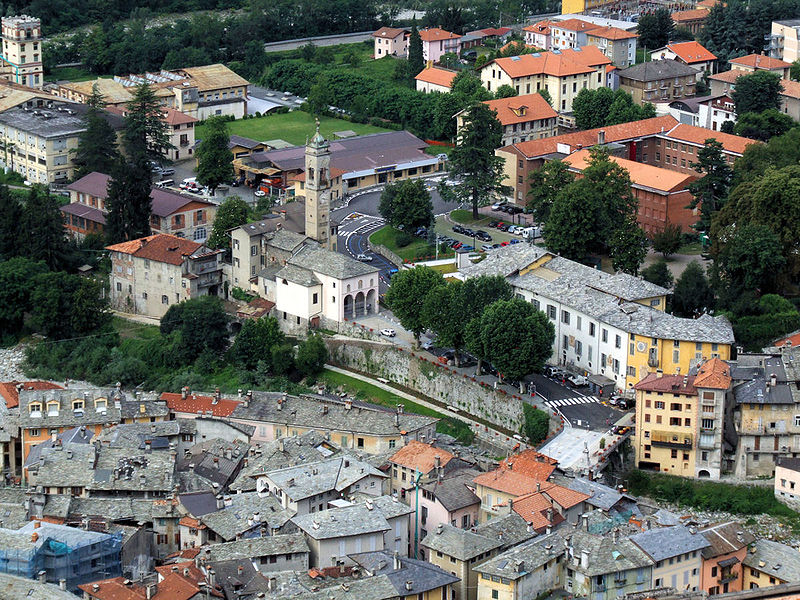 Varallo is a comune and a small town located in Piedmont region in Italy in the province of Vercelli. The town is commonly called Varallo Sesia and is located in Valsesia region at an altitude of 450 meters above sea level. Varallo is located close to the city of Vercelli and was once known are Varade.
The town itself is divided into two different boroughs by a stream. Varallo is spread over an area of 87 sq km and has a population of close to 7500. Varallo was given a golden medal for military value in the year 1971 for its bravery against the Germans in World War II.
Attractions in Varallo
Sacro Monte di Varallo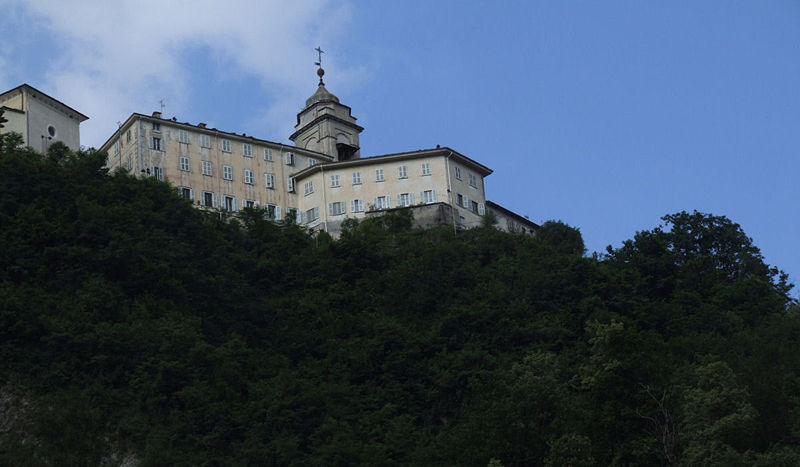 Sacro Monte di Varallo is the most important place to visit in Varallo. It is located 150 meters above the town of Varallo and is a famous pilgrimage site in Piedmont region. It is also one of the oldest Sacri Monti of Piedmont and Lombardy which are a part of the UNESCO World heritage site list. The landscape consists of various winding lanes and paths that lead to forty five small chapels. Each of these contains large terra cotta figurines which have been painted and there are frescoes in the background which have been made by artists like Gaudenzio Ferrari. Scenes from the life of Jesus are represented in the tableaux. The building of the site was initiated by a French man Bernardino Caimi. The main church was built in 1578 by Pellegrino Tabaldi.
Church of San Gaudenzio
There are several churches in Varallo and the church of San Gaudenzio is one of the most important churches in town. The church has a beautiful architecture and the interior has been beautifully decorated. Inside the church are several paintings and frescoes and other ornamental decorations. The most important art work is done by Gaudenzio Ferrari and for the art work alone the church is worth visiting.
Church of Santa Maria Delle Grazie
The church of Santa Maria Delle Grazie was built in town centuries ago and has been renovated a few times since then. The interior of the church is decorated with various paintings and frescoes done by artists like Gaudenzio Ferrari and other local artists of the area.
Pinacoteca Civica
The Pinacoteca Civica is one of the most interesting museums located in Varallo. The museum has a large collection of paintings and art works done over the centuries by artists of the area. Of particular note is the David and Goliath which was done by Tanzio Da Varallo, who was born in Riale. Other than the David and Goliath there are quite a lot of other beautiful art works in the museum.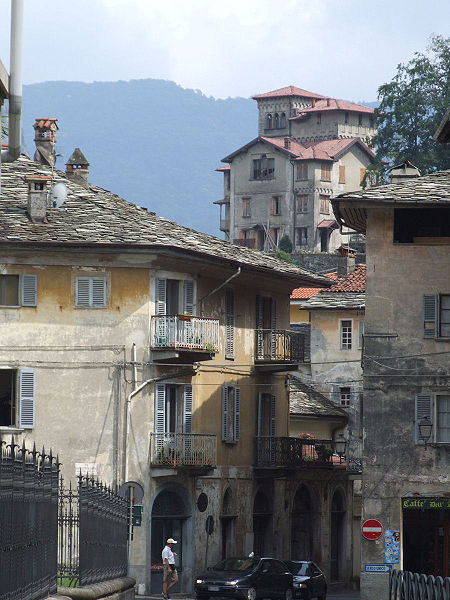 Getting to Varallo
Varallo is located quite close to the city of Vercelli so reaching the town is pretty easy. The easiest way to reach it is by road. The state buses that operate in the Piedmont region depart a few times every week for Varallo from the bus stations in Vercelli and from several other smaller villages and towns in the region. Tourists who have their own cars can comfortably drive down to town. There is no airport in Varallo so visitors coming from other countries can first reach Vercelli and then reach Varallo either by bus or taxi. Vercelli is located 66 km from Varallo so taxis are also easily available.
Moving Around Varallo
The best way to explore Varallo is on foot. The town is not very large so most people; including the locals, prefer to walk around to explore the few attractions that are located in the historic center of the town. The older section of the town has many narrow streets which can be visited only on foot since driving around the area can be very difficult. Visitors who have their own cars can also visit the other areas of the town by car or use the local public buses. Quite a lot of people also prefer to rent mopeds or scooters while they are in Varallo to visit the town as well as the neighboring villages.
Stay and Accommodation
Varallo is a small town but it does attract many tourists from the neighboring regions that come here to visit the Sacro Monte di Varallo. For this reason, there are a few good accommodation options in town. Most visitors visit Varallo as a day excursion and stay in Vercelli since there are more accommodation options available in that city. Nevertheless, there are a few small hotels and bed & breakfasts in town where visitors can get comfortable rooms at low prices. Some of the best hotels in Verallo are Vecchio Albergo Sacro Monte, Albergo Italia (both also have two of the best restaurants in town), B&B In Giù.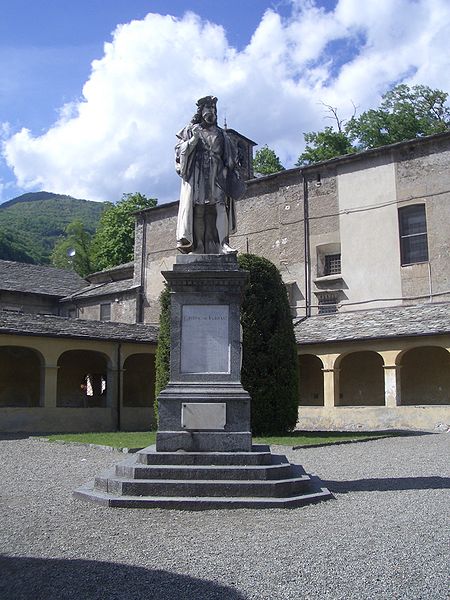 Eating in Varallo
Varallo has a handful of good restaurants, pizzerias and trattorias where visitors can eat. Most of the restaurants in town are small and are mostly run by the local families. The food served is mainly simple and made with fresh ingredients and local cheese. Some of the best restaurants in Varallo are Piane Belle La Supa, Grem Le Club, Vecchio Albergo Sacro Monte, Wood, Albergo Ristorante Italia, Trattoria La Lum e il Cassu.
Shopping in Varallo
There are only a few places in Varallo where visitors can shop. Except for a few shops close to the main center of the town where locals sell clothes, shoes, jewelry and other items there aren't many other places where visitors can shop. The older section of the town has many such smaller shops where visitors can purchase these items at low prices. Other than these, visitors can also purchase fresh cheese, salami, sausages and olive oil in most food shops. The region of Piedmont is known for its excellent wines and Varallo too has plenty of wine shops where visitors can purchase good quality wine that has been made in the region.