Florence has plenty of excellent places where you can get to taste some of the best varieties of both local and international cuisine. Along with the numerous food chains and fast food restaurants, there is plenty of dining choices for travelers, where they can relish some of its delicious foods, in some of the best dining rooms.
You can enjoy early morning breakfasts at some of the best cafés, along with a cup of freshly brewed hot drink of your choice. You can find a good choice of restaurants offering all kinds of cuisines, such as Italian and European ones, that cater to the tastes and preferences of different travelers. You can see smaller outlets selling everything ranging from sandwiches, burgers and other kinds of fast food items, too. Besides, you can get to taste some Tuscan specialties served in most of the local restaurants.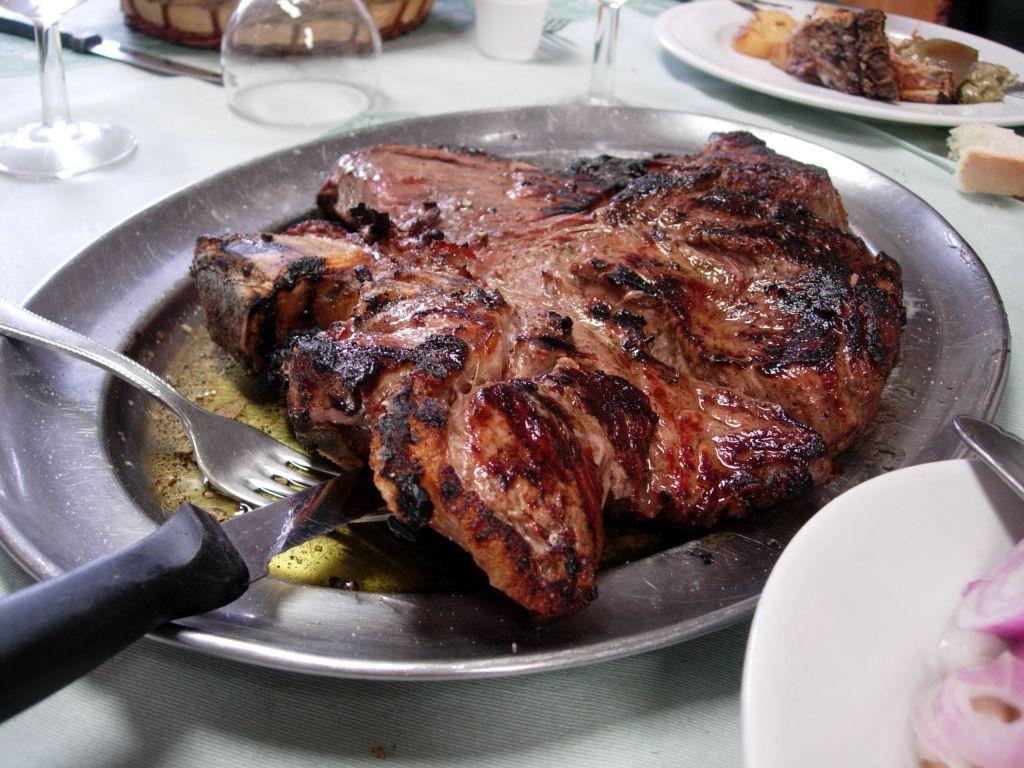 The Ten Top Rated Restaurants Found in Florence, Italy
1) Bibò
P.zza S. Felicita, 6/r, 50125, Florence, Italy. Tel.: +39 055 2398554.
You can enjoy a great dining experience here: Bibò serves good Tuscan delights such as chicken alla cacciatora,  along with tasty wild boar dishes. Amidst a nice ambience, one can taste lovely food also while sitting outside this lovely trattoria. Besides, there are lot of tasty wines on the menu to choose, along with delicious gelato and desserts.
2) Cibreo
Via A. Del Verrocchio 8/r, 50122, Florence. Tel.: +39 055 234 11 00. Email: info@cibreo.com.
Cibreo has one of the best kitchens in the city, and a country style décor to match it. Food here is quintessentially Tuscan, but with a twist: spices and mixes are used to enhance and give a more modern feel to traditional delicacies. Be aware, however, that you may have to wait a bit for a table, as this is one of the hottest dining spots in town, but Cibreo's food is totally worth the effort.
3) Enoteca Pinchiorri
Via Ghibellina 87, 50122, Florence. Tel.+39.055.242757 / +39.055.242777. Email: ristorante@enotecapinchiorri.com.
This is an elegant restaurant located near Piazza Santa Croce, in an ancient palace. It is known as one of the best Italian restaurants in Florence, with the highest quotation in all the most important wine and food guides.
4) Rose's
Via del Parione, 26r, 50100, Florence. Tel. +39 055 287090. Email: mail@roses.it
This is one of the most sought after spots during the daytime for enjoying a nice meal. There are light pasta dishes, sandwiches, fresh wine, along with Asian items served in a delectable atmosphere. If you want to enjoy some sushi, come to Rose's  in the evening. It is also conveniently located,  at the heart of Florence's shopping district.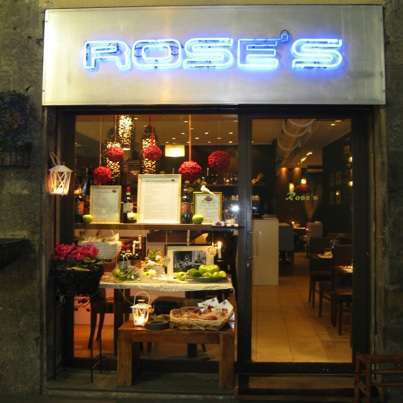 5) Cantinetta Antinori
Piazza Antinori, 3, 50100,  Florence. Tel.: +39 055 292 234
Cantinetta Antinori offers one of the best Tuscan wines selections in the city, perfect to accompany its traditional fresh meat dishes. All meat used for their preparation is organic and locally sourced. Their homemade fettucine with duck sauce is one of its more popular offerings, along with fresh bread crostini served with delicious spreads and shrimp salad: a perfect light lunch choice.
They also offer fresh pecorino, fantastic steaks and some of the best caprino in town.
6) Angiolino
Via Trento 739 – San Donnino Campi Bisenzio, Florence. Tel.: +39 055 873 9438. Email: info@trattoriaangiolino.it.
This restaurant offers a delectable variety of Florentine cuisine along with traditional European fare, all in  a friendly and relaxing atmosphere. Angiolino's customer service is delectable and its lovely ambience is the perfect backdrop to enjoy the delicious wines on offer. Roast beef is one of the best dishes on the menu list.
7) Harry's Bar
Harry's Bar Firenze, 50100,  L.no A. Vespucci 22/R, Florence. Tel.: +39 055 239 6700
Harry's Bar is located close to the Arno, and it is a hot spot for Florence's trendy crowd. It offers an amazing collection of seafood and meat. You can also try some of their cocktalis
and their mixed drinks, perfect on a hot day.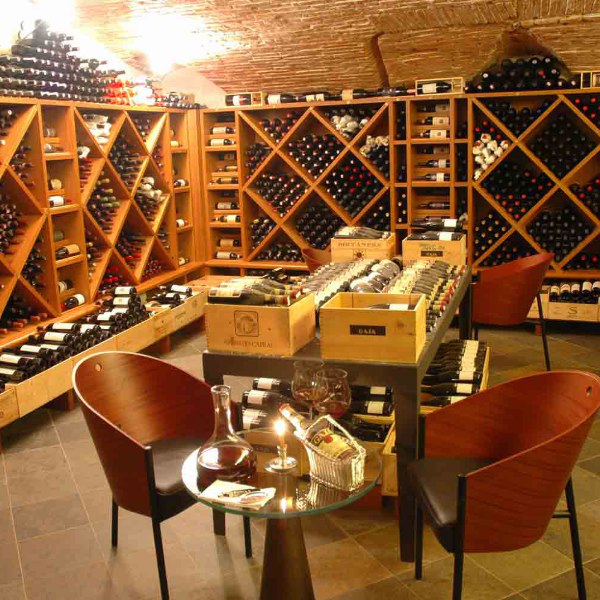 8) Il Latini
Via dei Palchetti 6/r (Palazzo Rucellai), 50123, Florence. Tel.: +39 055 210 916. Email: info@illatini.com.
If you want to enjoy some great Florentine food, then this is the best restaurants you can find. The familiar, convivial atmosphere of Il Latini is enhanced by the possibility to dine at one of their long tables, which makes it easy to mix and mingle with other diners. Here, you can have a wonderful experience, as the chef already provides the ready menu for every evening. Besides, you can get to drink for pleasure, with an assortment of wines available for choice with every meal.
9) Le Fonticine
Via Nazionale 79r, Firenze. Tel.:  +39 055 282106.
Le Fonticine offers lovely ambience and nice décor. The menu choice is superb, all dishes deliciously prepared with locally sourced ingredients. The restaurant specializes in Tuscany and Emilia-Romagna dishes: some of its most popular offers are their lasagne and their fried cauliflower balls with ribollita.
10) Sostanza
Sostanza, Florence. 
Via del Porcellana, 25/R, 50123, Florence. Tel.: +39 055 212 691
Founded in 1869, Sostanza still maintains its original, 19th century ambience and is also known by the name Il Troia. Take a look at the numerous photos  on the walls: you may be able to recognize well-known, VIP faces, all costumers of this well established restaurant. Their homemade tortellini are one of the best options on the menu.
These establishments offer a calm and relaxing atmosphere to enjoy your meal, with an exclusive selection of wine available on the menu. There are also cheaper options available here for travelers to suit every budget in Florence. Visit Florence and enjoy some great food offered in some of its best restaurants.