So, regardless of the season, when you are in Italy, food must become an important part of your trip: it doesn't matter whether you're on a budget or walk around with a fat wallet: good, genuine, authentic Italian food is available for all pockets. The restaurants in this specific article, however, are a tad more special than others, as they've been voted the best in the country. Each year, the people of the Michelin Guide, compile their own list of the best eateries in the country, following criteria such as ambience, service, creativity and, of course, the taste of the dishes. Many of the chefs leading them have been also voted the best in their field by these very same institutions.
The latest list was made public recently and will form the heart of the upcoming 2019 Michelin Guide. In it, we find our that there are 367 Michelin starred restaurants in the Bel Paese: 318 with one star, 39 with two stars and 10 with three stars. Amazing numbers, that award Italy the silver medal for the highest concentration of Michelin supported restaurants. Italy's favored chef of the moment, Neapolitan Antonino Cannavacciuolo, earned one star each for his Bistrot in Novara and his Bistrot in Turin. This comes in addition to his most famous eatery, Villa Crespi, which already holds two stars.
Great results for Cannavacciuolo, yet he is not the chef with the most stars on his jacket: indeed, this specific award goes to Enrico Bartolini, who has six, distributed over 5 restaurants: 2 at Mudec in Milan, 1 at Casual in Bergamo Alta, 1 at La Trattoria in Castiglione della Pescaia, 1 at Glam in Venice and the newly appointed star at Locanda Sant'Uffizio in Cioccaro di Panengo, near Asti.
But the greatest news of all is, probably, the awarding of a third star to another of our restaurants: Uliassi, in Senigallia, led by chef Mauro Uliassi, father of a cuisine well rooted into the flavors of local fish, but with a penchant for delicately delicious game dishes, too.
An amazing achievement for Italy and a great satisfaction for all Italians. Even though we sort of know already we are good in the kitchen, Michelin stars or not!
And here they are, our magnificent ten, starting from the junior member of the crew, all the way through the most famous of them all, at least internationally, Massimo Bottura's Osteria Francescana.
Have a good read and, of course, buon appetito!
10. Uliassi (Senigallia, Ancona)
The latest entry in the kingdom of Italy's three starred restaurant, Uliassi's opened its doors for the first time in 1990 thanks to the efforts of chef Mauro Uliassi and his wife Catia. Nicely located between the beach and the port, the view and the atmosphere match fantastically the marvelous food. Fish, as you would expect this close to the sea, but also game because of "cultural reasons," the owners say. They consider their cuisine simple yet very contemporary, because it uses all the latest technologies and techniques, while remaining very much rooted in the area's culinary tradition.
Known for: their fish dishes such as the Rimini Fest, a calamaretti or young squid skewer, rubbed with garlic then rolled in parsley, garlic and rosemary-infused breadcrumbs, roasted on carpano carbonella. When just off the fire, it is further aromatized with a dressing made with olive oil, ginger, garlic and lemon, but not the traditional way. The dressing is "iced" and turned into tiny solid drops by letting it slowly drip on nitrogen.
Prices: menu from euro 120-150. À la carte: euro 91-128
Contacts: 
www.uliassi.it
Banchina di Levante 6, Senigallia
+39-071-65463
9.St. Hubertus (San Cassiano, Bolzano)
When you decide to visit Saint Hubertus, you'll go in for a great treat. The Hotel Rosa Alpina, home to the Saint Hubertus restaurant is beautifully located in the Italian Dolomites and offers accommodation, a familiar atmosphere and, of course, its three Michelin stars restaurant, skillfully guided by chef Norbert Niederkofler. Here, you'll find homemade pastas, fresh meat cuts typical of Val Badia, farm cheeses, all used to prepare heart-warming Alpine dishes. Mountain pine, juniper flower and local spices are selected carefully among producers of the area to create deliciously unique, yet traditional dishes.
Known for: its complex, tradition inspired flavors and the dreamlike atmosphere of its location.
Prices: menu from euro 200 to 300.
Contacts: 
www.rosalpina.it
Strada Micura de Rue, 20 San Cassiano
+39-0471-849500
8. Da Vittorio (Brusaporto, Bergamo)
Family run by the Cereas, Da Vittorio has been around since 1966. It obtained its first Michelin Star in 1978 and the second in 1996. At the beginning of the 2000s, the restaurant became part of the Relais Gourmand circuit then, after the move to a new location in Brusaporto, in the beautiful green surroundings of the Cantalupa, and the opening of a hotel, it also joined the Relais&Chateau and Les Grandes Tables du Monde circuits. The third Michelin star came in 2010. As said, Da Vittorio is also a hotel, so it could be a perfect location for part of your holiday.
Known for: fish dishes such as the "gran fritto misto di crostacei, pesci, frutta e verdura," and for its vegetarian specialties.
Prices: menu from euro 80 (for weekday lunches) to  280. À la carte menu: from euro 117 to 472.
Contacts:
 www.davittorio.com
Via Cantalupa 17, Brusaporto (BG)
+39-035-681024
7. Enoteca Pinchiorri (Firenze)
Opened by Giorgio Pinchiorri and French born chef Annie Féolde in 1972,  Enoteca Pinchiorri is an institution of Florence. Giorgio Pinchiorri, a somelier by training, first directed, then bought the Enoteca Nazionale in Florence, where he used to serve the best Italian and French wines. It was to accompany them that Pinchiorri's partner, Annie Féolde, began creating snacks and light dishes. The rest is history: sister restaurants opened in Tokyo (1992) and Nagoya (2008). Féolde was also the first female chef to receive three Michelin stars in Italy.
Known for: its amazing wines, the fantastic mix between French and Italian cuisine and its timeless ambience.
Prices: menu from euro 150 to 275. À la carte: from euro 180 to 340.
Contacts:
Via Ghibellina 87, Firenze
+39-055-242777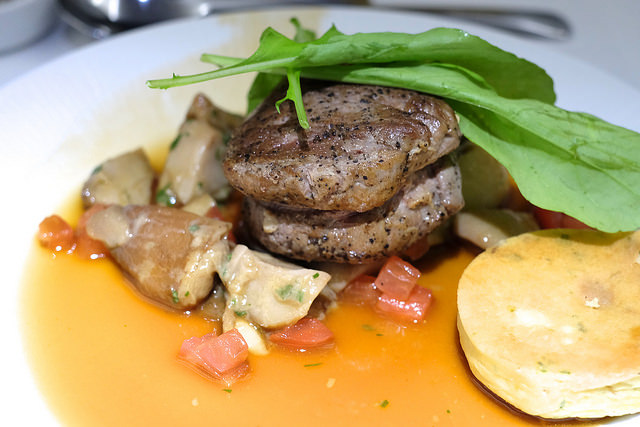 6. Dal Pescatore (Canneto sull'Oglio, Mantova) 
The Santini's family is behind the huge success of this restaurant, which opened exactly 90 years ago, in 1925, when Antonio Santini, a fisherman, and his wife, Teresa Mazzi, decided to start a business together. Part of the Relais Gourmand circuit since the 1990s, as well as of Tradition et Qualité and Les Grandes Tables du Monde, Dal Pescatore is, still today, a fully family run business.
A true icon of Italian cuisine and of how family businesses can still be strong in this day and age.
Known for: fantastic service and atmosphere, dishes deeply rooted in the culinary tradition of northern Italy and the Pianura Padana.
Prices: À la carte: from euro 109 to 250.
Contacts:
www.dalpescatore.com
Località Runate, Canneto sull' Oglio (MT)
+39-0376-723001
5. Piazza Duomo (Alba, Cuneo)
Piazza Duomo is lead by famous Italian chef Enrico Crippa and, as many of the restaurants presented in this articles, successfully merges together tradition and innovation. The Piazza Duomo brand has recently expanded to the world of accomodation: a small, yet luxurious hotel (three rooms and one suite) can be booked in the same building as the restaurant. They have been specifically studied for all those gourmets who travel to Alba to visit Piazza Duomo, and may enjoy to stay over afterwards. Crippa also opened, always in Alba, La Piola, a trattoria style eatery, where traditional Piedmontese dishes are served all week.
Known for: its historical location, its well known chef, its Japan-meets-Italy cooking style.
Prices: menu from euro 220 to 250. À la carte: from euro 145 to 245.
Contacts:
Vicolo dell'Arco 1, angolo Piazza Risorgimento 4, Alba
+39-0173-366167
 

4. Reale (Località Casadonna, Castel di Sangro, L'Aquila)
The creative cuisine of its unique chef, Niko Romito, has made Reale one of the country's best restaurants. A self-taught cook, Romito's recipes are the result of his own endless curiosity for new flavors and combinations. Reale's food has been defined traditional, but stripped down to its purest flavors.
Ristorante Reale is associated to the beautifully luxurious Casadonna hotel.
Known for: its rediscovery of central Italian cuisine, transformed into an exclusive fine dining experience.
Prices: menu from euro 140-190. À la carte: from euro 100 to 160
Contacts: 
Contrada Santa Liberata, località Casadonna, Castel di Sangro
+39-0864-69382.
3. Le Calandre (Rubano, Padova) 
Le Calandre's chef, Massimiliano Alajmo, was the youngest chef to ever receive a third Michelin star, at the very young age of 28 (in 2002). His cuisine is innovative and creative. The presentation of his plates borders on the artistic. The restaurant was opened in 1981 by Alajmo's parents and is listed among the best 50 restaurants in the world. The whole dining experience at Le Calandre is bound to surprise customers: from home décor to fragrances, from the tableware to furniture, everything has been conceived by the Alajmo brothers and produced by the best artisans and craftsmen in Italy. In case you'd like to try Alajmo's cuisine, but without Michelin stars prices, you could go for Il Calandrino, a lovely bistrot nearby, supervised and directed by the chef himself.
Known for: its ambience, its uniqueness, its cuisine, which embraces all senses.
Prices: menu from euro 135 to 225. À la carte: from euro 135 to 170
Contacts:
Via Liguria 1, Località Sarmeola, Rubano
+39-049-630303
2. La Pergola dell'Hotel Rome Cavalieri (Roma)
La Pergola is the kingdom of world-known chef Heinz Beck. Located within Waldorf Astoria Group's Hotel Rome Cavalieri, everything related to this restaurant speaks of excellence.
Beck is one of the best established chefs in the world and his presence at La Pergola since 1991 has made of this restaurant one of the favorite destinations for gourmets all over the world. Beck's cuisine is creative and innovative: shapes, textures and flavors are juxtapposed in a far from the ordinary pattern, to create a true haute cuisine experience. The restaurant, located on the top floor of the Hotel, allows you to savor the beauty of Rome from above, an experience already worth (well, at least in part) the price of your dinner. Its interior is richly decorated with works of art and antiques, all concurring to create an amazing dining experience. Remember La Pergola only serves dinner and that, of course, booking is essential.
Known for: its head chef, its haute cuisine allure.
Prices: menu euro 225. À la carte: from euro 135 to 239.
Contacts:
Via Cadlolo 101, Roma
+39-06-35092152.
1. Osteria Francescana (Modena)
Osteria Francescana has been considered the best restaurant in the world for a few years now. Enters the king of restaurants according to critics. Bottura's creative, at times over the top culinary productions, are all here: from mortadella foam and jellied fish, to parmesan presented with four textures in one dish. All here for customers to try. Bottura offers, beside his avant-guarde delights, also more traditional classics of Italian cuisine, so there should be really something for everyone.
Known for: being the restaurant of a man considered the best chef on earth.
Prices: from menu from euro 250 to 270. À la carte: from euro 185 to 315.
Contacts:
Via Stella 22, Modena
+39-059-223912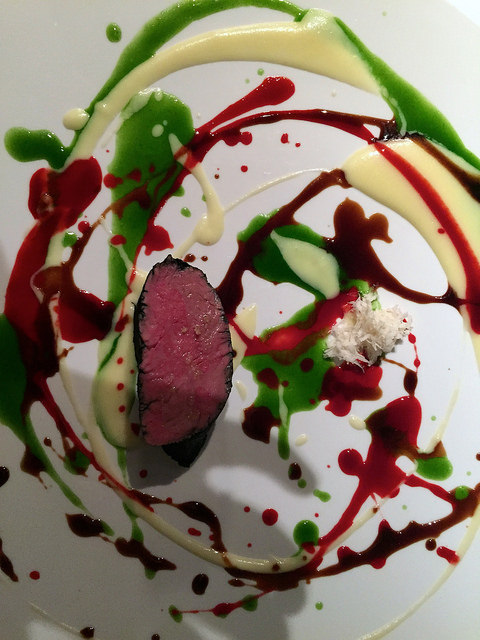 Did you enjoy this article? Then check out the Best Restaurants in Rome, Milan and Florence.