This Chiusi museum features ancient collections. It's the past of Tuscany. A place worth visiting.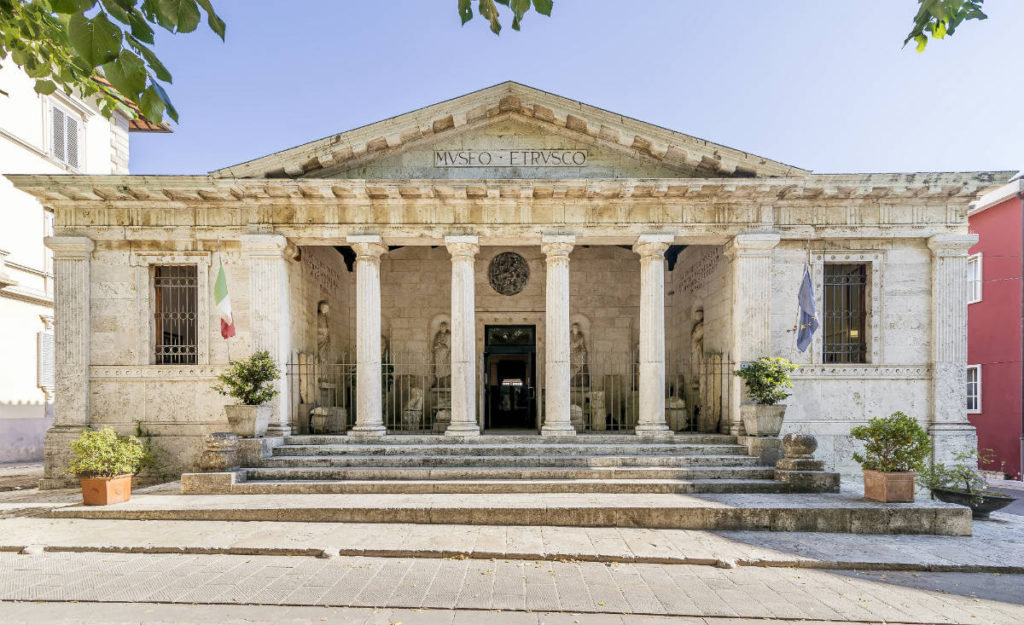 The Museo Archeologico Nazionale di Chiusi has great significance for the area, which is known as ancient Etruria. The town of Chiusi, together with eleven more Tuscan locations, features Etruscan history. It dates back to the 9th and 1st century BC. In the area, visitors can still find Etruscan tombs and settlements. And the Chiusi museum features many recovered items.
Sneak peak into the Chiusi museum
There is plenty to see inside this splendid building. The museum also features a small gift shop and timeline display. The latter depicts the various periods and historical events of the ancient era. Visitors can find guides in multiple languages, helpful to discover the collections.
While discovering the museum, you will see examples of cinerary urns, pottery, sculptures, and jewelry.
Have you heard of 'stinky stone'? It's real name is pietra fetida and it is a type of limestone particular to the area that contains particles of sulphur. The stone's name comes from the smell emitted when it is scratched. The Etruscans made great use of this stone and you will see a wonderful example of a carved tombstone in the form of a Sphinx from the early 6th century BC.
The lower floor is dedicated to the Hellenistic, Roman and Lombard periods, together with inscriptions as well as various other collections. An interesting item on display is a Glirarium, a strange looking terracotta pot produced during the ancient Roman period specifically to breed dormice. Why? Because dormice were a tasty Roman delicacy, usually stuffed with minced pork!
You may either re-trace your journey to locate the museum, but I would recommend you take the few steps up into Parco I Forti (incidentally, it's definitely worth taking a stroll to the edge of the park where you will find outstanding views across the border of Umbria as well as of Tuscany's Mount Cetona).
Finally, exit the park back into Via Garibaldi through the gateway constructed from stone taken from various ruins. Here, you should recognize the road and the museum is only a quick walk from this point to Via Porsenna.
Are you a museum buff? Find out the must see in Venice.