If there were heaven on Earth, Tuscany would be it. Each one of its towns is better than the other, and Lucca is not an exception. It is an amazing combination of Roman layout and medieval architecture. Its medieval walls are, still today, one of its main tourist attractions.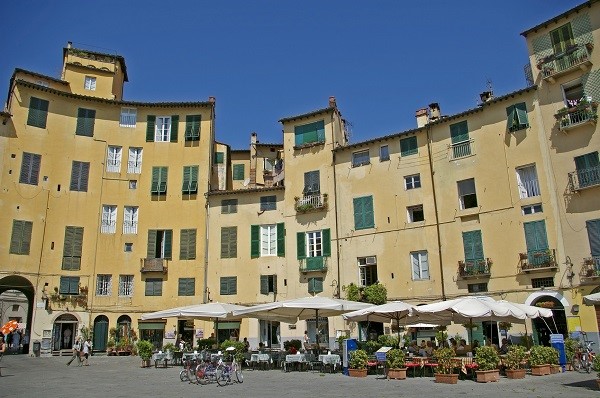 Lucca is part of our suggested tour of lesser known Tuscany.
The walls have an actual length of approximately 4 kilometers (a bit over 2.5 miles), and they are in perfect conditions. It is indeed possible to walk and ride a bike on them, as there is a road on top. It is important to understand that city walls in the Middle Ages were not just used for defensive purposes, but also to offer a way to move around the city without having to go through it, but rather around it, just as it happens with modern, cross-town highways. Lucca's medieval walls, though, are far from the cement and billboards-laden thruways of today: very pleasant to walk through, full of trees, green and benches to sit and relax, they make a perfect, romantic stop for lovers.
Inside the walls is the historical center of the city, that has not changed since its original foundation. It is simply gorgeous and breathtaking, and it truly feels like walking in the past, into a beautiful place, frozen in time.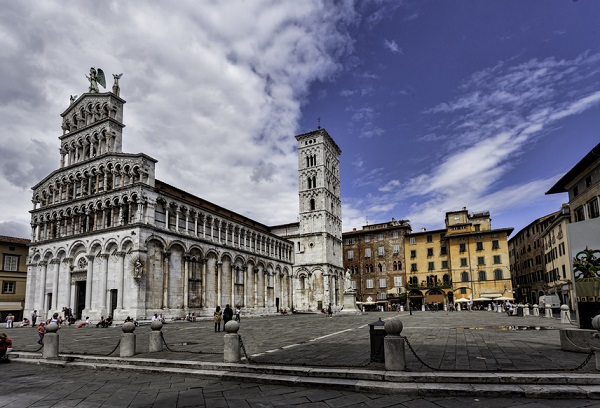 Just like in ancient times, access to the city is possible only through the city walls' gates – there is six of them – a truly suggestive way to enter a city, indeed.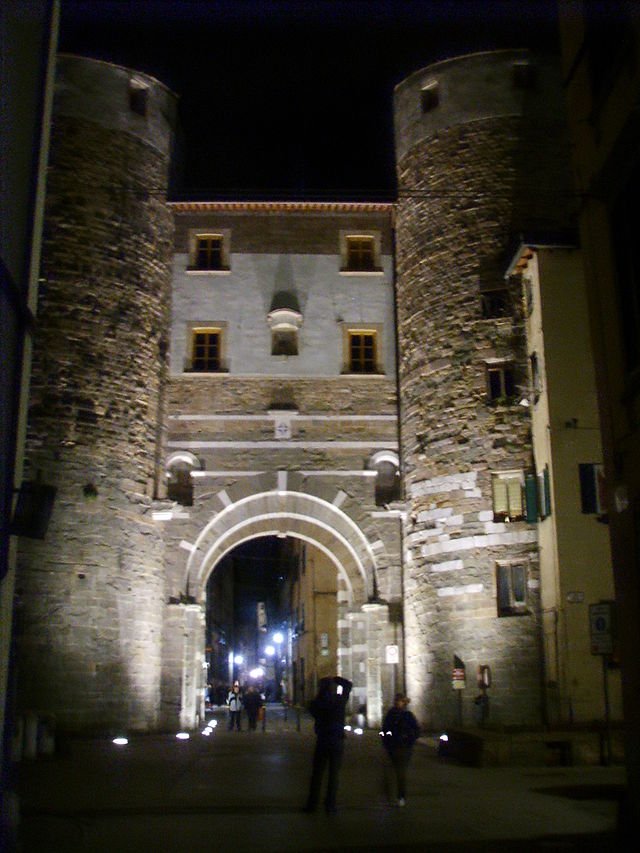 In the past, Lucca was also connected to the sea, as it had a river port that was much used for transportation. It was indeed a beautiful net of creeks that eventually led to the river Arno and the sea. The fluvial port was widely used until the late 1800's, but is no longer visible today.
Lucca today remains a very exclusive town, rich but very self centered and self sustained, however very open and friendly to visitors. It is a city that must be visited and it can be easily considered one of the most beautiful towns in the country, if not in the world.
See also: The old town in Lucca.