Imagine yourself entering a community where caring for animals comes first. In a world where science and emotion coexist, passion can lead to a career. This is the veterinary field, and this is the daily experience of a student at this faculty. From laboratories to clinics, from theoretical lessons to hands-on knowledge, this article takes you on an exciting journey through the training and daily life of those who choose to dedicate their lives to animal health.
Come and see how Italian Universities provide world-class education.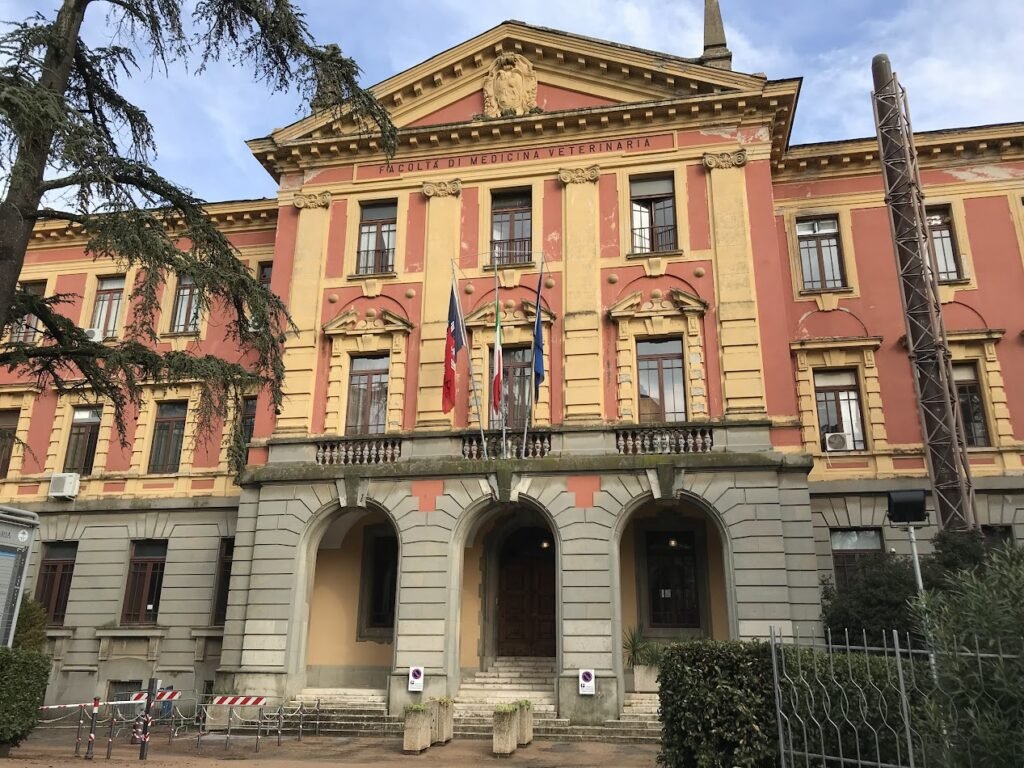 The Journey To The Faculty
My daily schedule is quite demanding as a commuter student who lives about 70 kilometers from the faculty headquarters. To get to classes on time, I get up early every day. At the end of the day, I go back home. This means that I have to organize myself in order to be prepared for classes, which begin at 8:30 a.m. Despite being exhausting, this routine aids in my development of strong organization and discipline.
The weather in central Italy is typically mild. Wintertime lows are never less than -5 °C, and summers are not overly hot.
Every morning at 7:15 when it's still chilly outside, I get in the car and drive to the university. Even though it takes about 50 minutes to travel both always, using a car for the trip has become routine. The opportunity to take in the ambiente dell'Umbria (environment of the region Umbria) and admire the typical Italian hill country is a positive aspect of this trip, though. The emerald hills shrouded in fog give way to vineyards that stretch to the horizon as the minutes pass.
It's an experience that not only gets me where I'm going, but also enables me to appreciate nature's beauty and have a good attitude in the morning.
A lush and undeveloped environment surrounds the University of Veterinary Medicine, which is situated in a privileged location. Umbria, also referred to as the green heart of Italy, is a region abundant in natural beauty, history, and culture. It offers a wide range of landscapes, including vineyards and green hills.
Being able to study in a setting similar to that is fortunate for veterinary medicine students. We are surrounded by the natural habitats of many wild species, and we study animals, their behavior, and their health. What an event.
This, in my opinion, helps us study more ardently and with a greater love for the natural world.
How To Join In The Degree Course
Italian Universities have a notoriously strict admissions process, particularly for fields like medicine and veterinary science. Students must pass an entrance exam, which typically takes place about a month before the start of classes, in order to enroll in these degree programs. A series of theoretical questions covering topics like biology, chemistry, math, physics, general culture, and logical reasoning make up the test.
Students can select a preferred study location during registration by listing national locations. The most crucial factor is that the registration process allows students to choose where they want to study.
Each university will admit candidates with the highest scores after publishing a ranking based on the candidates' scores. In my case, the University of Perugia offered 84 spots, so only the top 84 candidates for study in this faculty were granted admission.
However, the situation is very different for other degree programs, and enrollment typically costs nothing and does not involve taking an entrance exam. I advise you to visit the department's official website for more details if you have questions about the type of access available in Italian Universities.
The Academic Structures
The Perugia university's department of veterinary medicine has all the resources and equipment required to provide a comprehensive education. We as students have no complaints about the quality of the labs or classrooms. The majority of practical lessons take place in extremely specialized labs like those for parasitology, anatomistology, pharmacology, and animal inspection.
The program's goal is to develop specialists who can approach animal work from all angles. Thankfully, pet owners in Perugia have access to a veterinary hospital and an emergency room that are open 24/7 for all kinds of needs. There, professionals work to provide top-notch service while being assisted by student interns. Students can get a taste of the veterinary clinic in this way.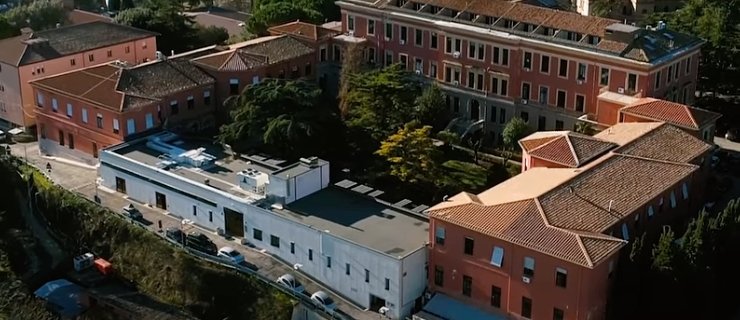 The high level of clinical specialization at the University of Perugia is an impressive aspect. Depending on their interests, professionals may choose to focus on large or small animals. It's truly amazing that the university employs experts in each of the most prevalent animal species.
The university teaching company must be mentioned among the features of the teaching center (AZD). Since the university does not have a very active transportation system, we students travel independently with our cars approximately 15 km to the location. University staff carefully breeds several livestock breeds, including cattle, pigs, and horses, on the farm.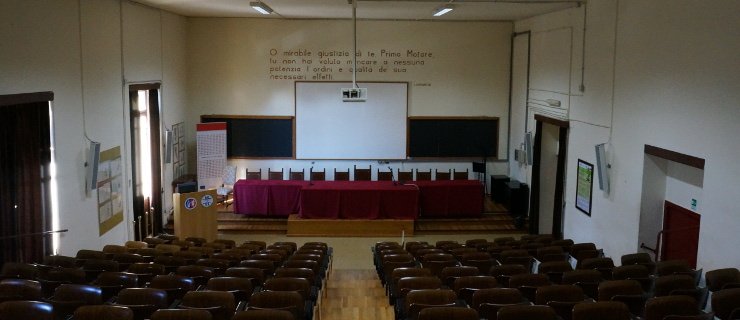 A Typical Italian Class Day
As I previously stated, Italian Universities offer extremely specialized and rigid instruction. I hope you won't find the morning classes in college last semester boring because I'm taking you to one.
The veterinary medicine course offers a singular chance to learn everything there is to know about the animal kingdom and develop into a true authority on the subject. The required attendance makes sure that we don't miss a single second of the important lessons that are in store for us. Attendance will be tracked every morning to ensure 70% lectures attended by end of semester. Keeping track of attendance is important to meet the educational requirements (even though we students hate it).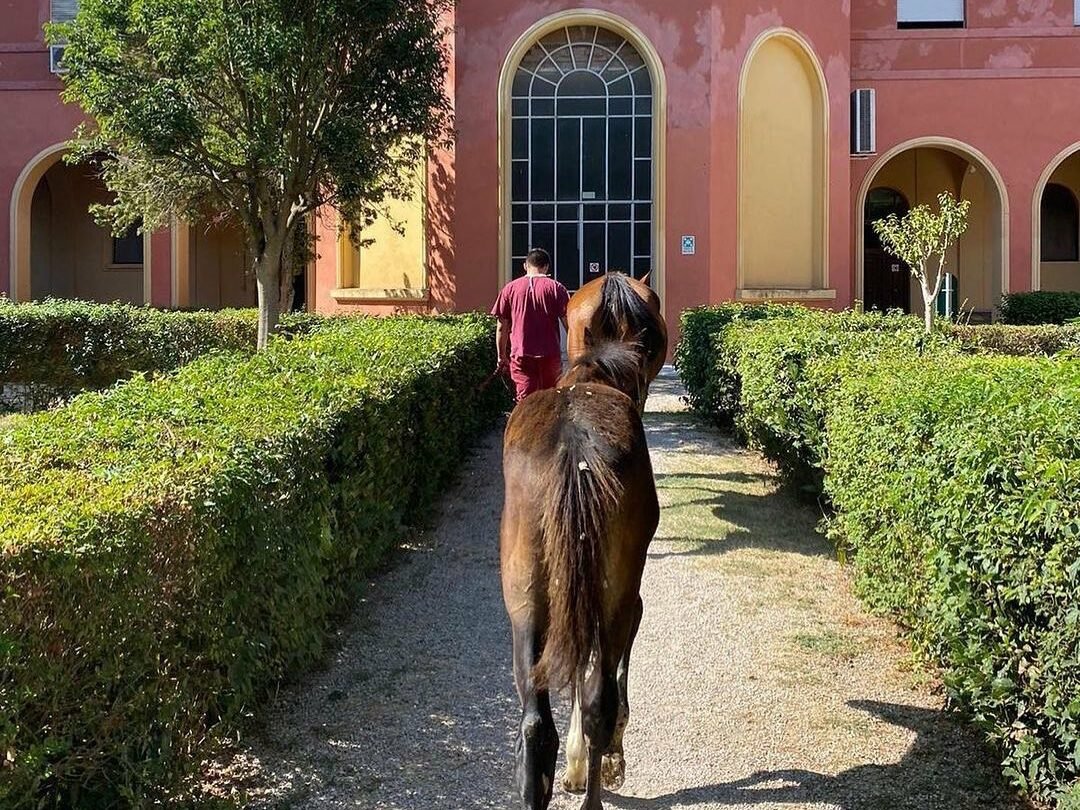 We enter the classroom at 8:30, and the professor shows up shortly after to start the endocrinology lesson, which will help us learn about the workings of animals' endocrine systems. The teacher's aversion to pausing during the explanation makes the lesson even more engaging. We eagerly anticipate learning all the secrets that lie ahead!
The lesson is finally over at ten, and the veterinary medicine students are eager to leave the building for some fresh air.
Even though we are all extremely passionate about the subject, occasionally we need a break to refuel and get ready for the next lesson. Break ends quickly, ready for 10:15 immunology lesson on animal defense mechanisms. After the second stop working, we get ready for the final activity of the day, the physiology lesson. The lecture on renal filtration is about to start, and the professor is already present in the room. We will practice the morning lessons in the afternoon.
Although there isn't a canteen open right now in the department of Perugia, many of us eat lunch in the classroom. However, those who live close to the university can safely travel home before the start of the afternoon classes. The lesson for today is interesting; we'll visit the AZD to conduct a physiological assessment of ruminants' rumens and a study of heart and lung function. Rare opportunity to observe animal body function and learn health assessment.
Around 5:30 p.m., campus activities will come to an end. Despite the long day, we are eager to return home and share the new information we have learned.
In Conclusion
The opportunities for academic and personal development are abundant for veterinary medicine students in Perugia. The chance to complete internships at veterinary clinics, research facilities, and livestock farms allows students to put what they have learned in the theoretical lessons into practice.
In the end, choosing to study veterinary medicine in Perugia offers a special opportunity to those who want to become veterinary doctors. Both for the caliber of education and for the life experiences that this city and this university have to offer.