According to UNESCO (the cultural and educational agency of the United Nations), over 60 percent of the world's art treasures are found in Italy, which makes the country one of the best places to study art, as well as history, architecture, and archaeology. Through the centuries, the number of cultures and different architectural styles that have existed in Italy have created a unique mix unlike any other place in the world. This offers an unparalleled site from which to see into the past of not only Italy but of areas as far flung as the Far East – such as when reading and studying Marco Polo or the files of the Jesuits.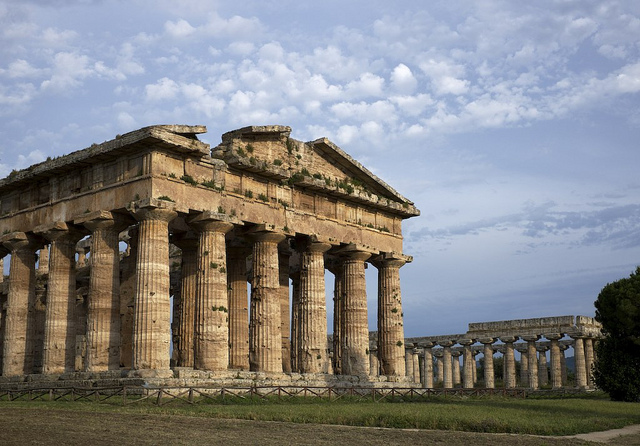 Many of Italy's universities are geared to extend these opportunities for study and observation to the rest of the world, and are open to any foreign student who wishes to study in Italy. Perugia and Florence are generally most popular spots, Perugia for its international university and Florence for offering one of the best architecture programs in the world. Many American students take a year abroad to spend it Italy, as do students from other countries.
Rome is a well know destination for those interested in the study of manuscripts and codicology, chiefly for the presence of the renowned Vatican School of Paleography, which does not only offer, through a two year program, a full training in the art of handling, understanding and caring for manuscripts and ancient documents, but also gives to its students the possibility to have full access to the Vatican Library.
Pisa, Bologna, and Naples offer great opportunities to study history, with curricula that allow a direct approach to the material by visiting sites and reading original books. Italy is an open museum – in fact, a living one. Visiting any site reveals layers of history, and every site can be considered an archaeological site. The south is rich with examples of ancient Greek ruins, some more well-preserved than those in Greece itself.
In the areas north of Rome and southern Tuscany, visitors can discover the centers of the Etruscan world, a mysterious culture that left very little behind; this makes studying it even more exciting. The Etruscans were a very sophisticated and wealthy society, and oddly didn't have any influence on the Romans who followed them in time. This makes the research even more interesting, as students can find samples of both cultures close to each other.
This lovely country beckons the best historians and archeologists in the world, and by definition the best digging camps and museums are found on its territory. Often such researches are sponsored by universities; this allows students to intern and learn on the spot.
The overwhelming amount of historical richness has had a strong impact on the skyline of Italian territory, where architecture developed in ways that can be studied just by walking down the street of every major city or town. As mentioned, Florence has a very good college program, highly recommended for international students, in addition to Rome and Venice. Of course, aside from the incredible education opportunities of studying abroad, the experience of just being in the country and savour first hand its art is priceless.
Here is a small List of international schools which have abroad sees in Italy:
Intercollegiate Center For Classical Studies (Centro)
Loyola University of Chicago Rome Center
Fairfield University in Florence
Other courses are offered by the Lorenzo de Medici Italian International Institute. They offer classes in Rome, Florence and Venice.