When travelling to Italy, it's nearly impossible not to notice the influence Christianity had in the art and architecture of the country; in truth, spirituality is, for many, a strong reason to visit the country. If you're looking to make a pilgrimage or to have a vacation with a religious element, then Italy is really a great place to visit.
St. Peter and the Roman Cathedrals
The first stop for many is – and should be – the Vatican, as St. Peter's Cathedral not only represents the core of Catholicism, but also the largest church in the world. Many people visiting Italy make sure to make a stop in Rome, which makes a trip to Vatican City not only easy, but inevitable in many cases. If you're a Catholic then visiting the Vatican – whether attending a Mass, gazing at the ceiling of the Sistine Chapel, or visiting the underground tombs of past Popes – is a once in a lifetime experience that allows one to feel a connection with the Church and feel its power. For those who aren't Catholic, or not even religious, the art and history of St. Peter's rival any museum. After St. Peter, the other cathedrals like St. Maria Maggiore, San Giovanni in Laterano and San Paolo fuori le Mura should be on your list. That will cover all the major churches in Rome and the roots of Catholicism, which  bloomed here thousands of years ago and has since spread across the world. If you visit San Paolo be sure to look up, just beneath the ceiling, where you can see the image of ever single Pope since St. Peter.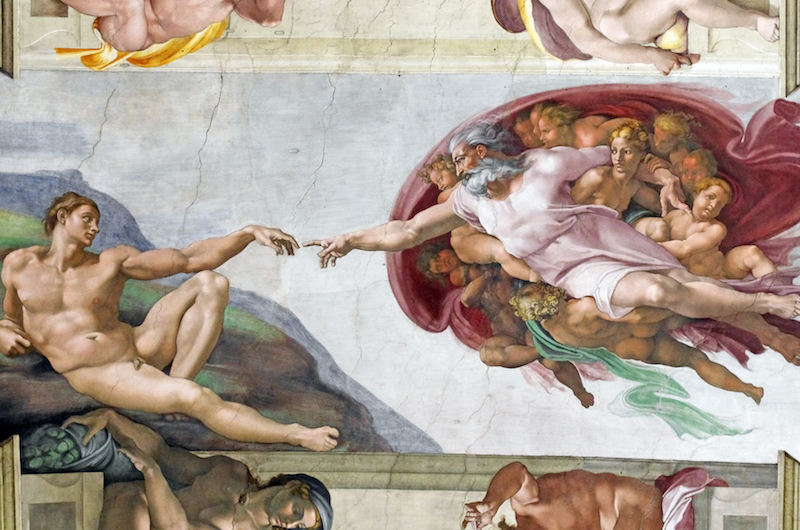 Divino Amore
While in Rome, it is not a bad idea to visit the Santuario del Divino Amore (Divine Love), where faithfuls go to pray for miracles. While there are reports that many prayers have been answered here, the real experience is the overall feeling of spirituality. Many people walk to the sanctuary from the city at night. It is a 15 mile walk, and groups gather almost every night to walk together while praying, singing or simply repenting.
Loreto
After Lourdes and Fatima, Loreto is probably home to the most important Santuario in the world. Such prestige comes from the Santa Casa (The Holy House) that is believed to be the house of Mary before she married Joseph, the house where she received the announcement from the archangel Gabriel of the coming of her Son, Jesus Christ.
The legend says that the house was flown from Nazareth, in the Middle East, all the way to Italy; the reality is less spiritual, as the Crusaders brought it to Italy, stone by stone. Regardless of how it arrived in Italy, it is amazing to be able to see such a place.
Assisi
Assisi is the world capital of peace and the city of two great saints, St. Francis and St. Clare, good friends in real life and extraordinary examples of love and peace. Assisi is the center of many religious activities and stands in favor of world peace, but it also gently and elegantly holds on to its Franciscan traditions, well represented by the monumental frescos from Giotto. Assisi is in Umbria, and besides its spiritual value, is a very beautiful historical town.
San Giovanni Rotondo – Padre Pio
St. Padre (Father) Pio is one of the most controversial figures in the Catholic Church, but probably also one of the most adored. San Giovanni Rotondo, in the Northern part of Apulia, is where  St. Padre Pio spent most of his life and where a sanctuary was erected in his honor. Famous for receiving the stigmata (just like St. Francis) Padre Pio is considered a true holy figure, capable of performing miracles for those who pray to his picture or think of him. Many of Padre Pio's miracles have been recorded and many with strong faith go to San Giovanni Rotondo on pilgrimages.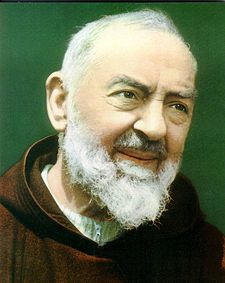 The Holy Shroud in Turin
The Holy Shroud is the cloth that is said to have covered Jesus after His burial. A very detailed image of the corpse of Christ is miraculously projected on the cloth and, two thousand years later, people are still trying to explain how. The Shroud is kept in a closed place in Turin, but every 25 years and on special occasions it is actually shown to the general public. Since 2000 it has been on display twice and seeing it is a truly unique experience. Ostension took place in 2015 in honor of the bicentenary of Saint Giovanni Bosco's birth.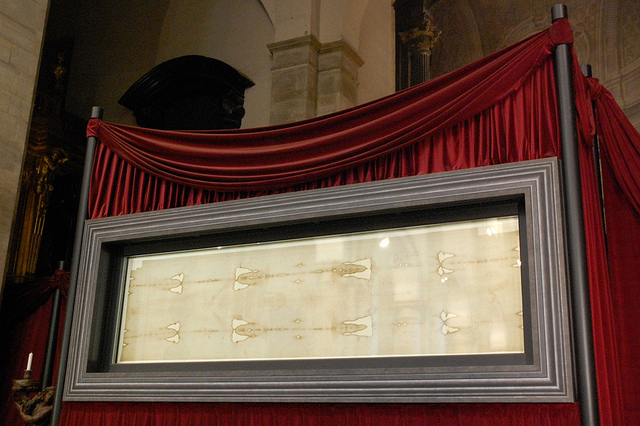 Montecassino
What Assisi is to the Franciscans, Montecassino's Abbey is to the Benedictines. The building is a beautiful construction that carries both religious and historical significance. During World War II, the Allies bombed the abbey, almost destroying it entirely, believing that Nazis were hiding there. Today, it is fully rebuilt and still carries a special aura.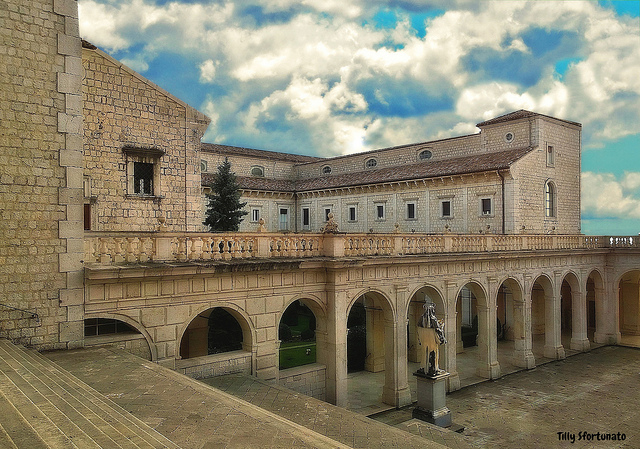 Naples and the Miracle of San Gennaro
San Gennaro (Januarius) is the patron saint of Naples and the city truly worships him. Three times a year, people gather at San Gennaro Church to witness the miracle. Tradition says that the blood of the saint is contained in a glass ampoule. The blood is always in a solid state except on these three occasions when it becomes liquid.
Celebration of Patron Saints
A tradition in Italy is for every town to celebrate its patron. These festivals are important events that are worth seeing and participating in. Dates, celebrations, traditions and food change and vary from city to city, therefore look up the city you will be visiting and see if the day of its patron matches your schedule. It is usually a great day of festivity and joy.
Stay in a Convent or Monastery
This last is not a site per se, but rather an experience. Many monasteries or convents offer opportunities to stay there. A stay at a convent or monastery is meant to relax the mind and allow one to get in touch with their own spirituality. Keep in mind that it is far from a luxe vacation and actually could be a demanding experience, but also very rewarding. People who choose this type of vacation must be serious and ready to unplug from the rest of the world for awhile.