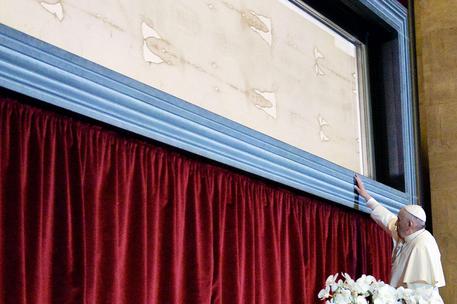 The Holy Shroud is believed by many faithful to be the linen that bears the image of dead Jesus; it is not normally shown in public, the last time it was exhibited was in 2015, from April 19 to June 24.
Since 1578 the Shroud is held in the Cathedral of San Giovanni in Turin. The previous "Ostensioni", the expositions to the public, were in 2000, 2010 and 2013. The Church has permitted the Shround to be filmed and broadcast only twice, in November 1973, as ordered by then-pope Paul VI, and in 2013.
In 2015 the mysterious Shroud of Turin was exhibited for an unprecedented 67 days; the unusually long showing is because it coincided with the bicentenary of the birth of Catholic educator and slum reformer Saint John Bosco and with a visit by Pope Francis on June 21 and 22.
June 24 is the feast day of Turin's patron saint St. John the Baptist, as well as the name day of Don Bosco, as he is more commonly known. Born on August 16, 1815 as Giovanni Melchiorre Bosco, the priest worked in 19th-century industrialized Turin to better the lives of street children and disadvantaged youth.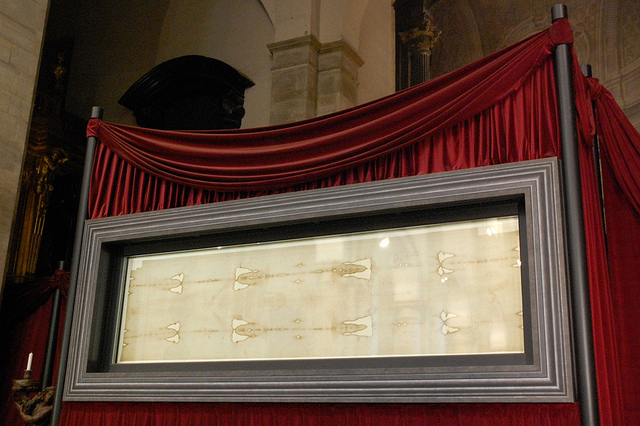 In 2010, former Pope Benedict XVI viewed the Shroud of Turin during a special seven-week display that marked the first time the Shroud had been seen by the public since it was restored in 2002. Before then, it had been on view in 2000 and has been on display only five times in the past 100 years.
Believers say the linen Shroud was used to wrap the body of Christ after his crucifixion and countless scientific tests conducted over the years have revealed the outline of the body of a man embedded in the fabric.The Shroud is normally heavily guarded in a bullet-proof, climate-controlled glass case within Turin's most important cathedral. Until 1997 it was rolled in a wood cylinder and kept in a silver case.
Some sceptics maintain the Shroud is nothing more than an elaborate fake dating from the Middle Ages, triggering centuries of debate over whether the image is truly that of Christ, or a very good forgery. Radiocarbon-dating tests conducted on the cloth in 1988 suggested it dated from between 1260 and 1390; however, other scientists have since claimed those results could have been distorted by centuries of contamination. That has led to calls for more testing, which the Vatican has consistently refused.
During the last "ostensione" there were millions of visitors to the Shroud, and the exhibition was a big event for Turin, that recruited more than 4500 volunteers to organize the arrivals and assist the pilgrims.
Preview of the opening of the Exposition on April 18, 2015
Source: Ansa, www.Sindone.org