Education in Europe opens up many opportunities for a successful future. If we consider Italy in this regard, there are no doubts about the quality of a diploma one may receive after conducting their studies there, and the abundant career prospects that will follow. Are you considering to study in Italy? There are quite a few study abroad programs in Italy that you can choose from, but for now, here are the mains reasons to study abroad in Italy!
Numerous advantages of education in Italy are appreciated by students from different countries. Every year, applicants from across the globe come to study in the best universities of this beautiful country, and each of them finds Italy special in many ways. Today we will define and discuss the main reasons that attract foreign students to Italy.
Why you should choose to study in Italy?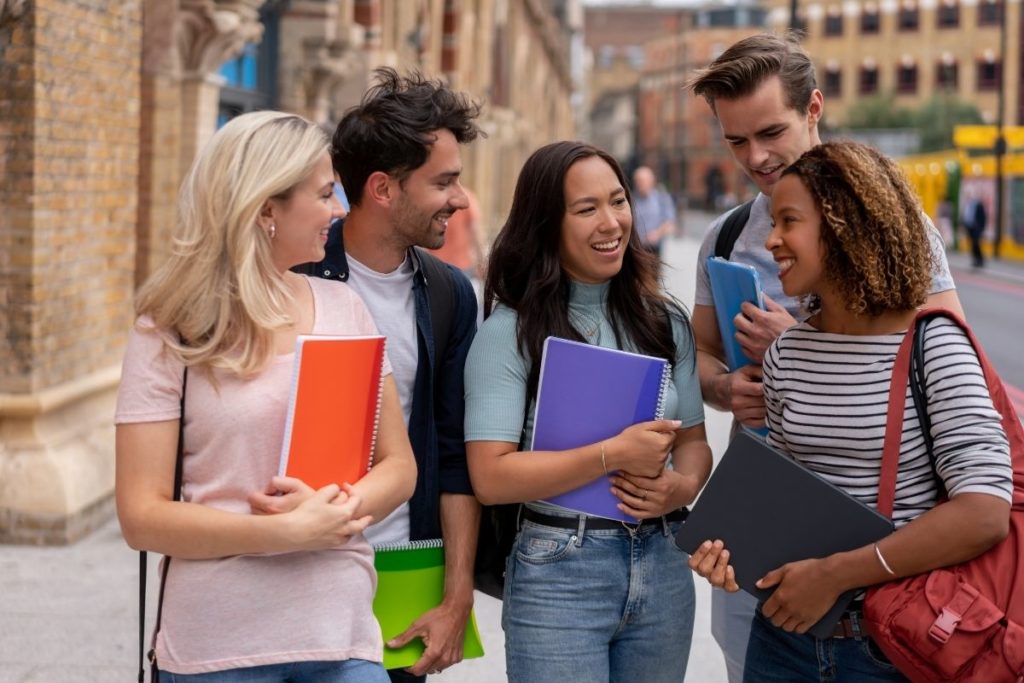 There are quite a few things to remember before moving abroad, but why study and why to Italy? Italy is a hot spot for tourists, history lovers, architecture enthusiasts, fine cuisine connoisseurs, as well as students who wish to get a good degree and have a fun time while doing so. Here are the top 10 reasons that may drive your decision to give education in Italy a try.
#1 Language – Study Italian in Italy
Scientists have long proven that learning languages are beneficial for developing analytical and critical thinking, as well as strengthening memory. That being said, the Italian language is very beautiful, widely used, as well as not difficult to learn. Living and studying in Italy will give you a chance to master Italian, allowing you to get more acquainted with the literature, music, and culture of this country. To study Italian in Italy is a challenge, and it's definitely an amazing challenge!
#2 History and geography
From Constantine the Great to Leonardo da Vinci, Italy has a truly rich history. By seeing local attractions, visiting museums and art exhibitions, international students can learn all about Italy's past.
While the southern islands of Sicily and Sardinia offer some of the most beautiful beaches, the northern regions of Italy are separated from the rest of Europe by a chain of gigantic snow-capped mountains. Wherever you are, in the tranquil rural valleys of Italy or vibrant, bustling Rome, you will invariably enjoy many interesting historical places.
#3 Gastronomy and culture
Italians are world-renowned for their amazing food. Indeed, gastronomy is an essential part of Italian culture. Speaking of culture, Italians are also famous for their passion for fashion, religion, and, of course, football. In this country, international students can visit the numerous boutiques and fashion shows in Milan, explore beautiful Catholic cathedrals such as St. Peter's Basilica in the Vatican, or share Italians' enjoyment of their favorite sport.
#4 International programs
Italy has always been a popular country among students and these days Italian education is becoming more accessible for non-Italian speakers. Many Italian universities such as American John Cabot University in Rome, State University of Milan, Fashion Institute of Milan, Ca' Foscari University of Venice, and others offer English-taught programs.
Many higher education programs are very demanding. Students who need to write their thesis often see it as an insurmountable task. You can get help from professionals at Supreme Dissertations who can write, edit or proofread your work. Check out the University Structure in Italy. So this is another reason why you should study in Italy!
#5 Italian art, architecture, and fashion
If you're planning to study abroad in Italy, here's another highlight! If you are going to study art or architecture, then you should definitely choose Italy. It offers nearly unlimited access to the world's greatest masterpieces, as well as an opportunity to get acquainted with the works of famous architects. Among other things, such beauty offers limitless inspiration.
Italians are also famously trendy and have a deep appreciation for style and fashion, which cannot be overlooked immediately upon arrival at the airport. Here you can explore the work of great designers such as Versace, Gucci, Armani, Bulgari, and Prada and learn how to dress Italian style! If fashion and design are something you are interested in pursuing, there's no better place than Italy to do so.
#6 Pristine Italian universities
According to the World University Ranking of 2021, a number of Italian universities have excellent academic performance and can be counted among the top academic institutions in the world. Do you want to consider to study in Italy? Did you know, that for example, Bologna has the oldest university in the world? Would you consider to study in Bologna Italy? Or you prefer a more buzzing city?
Some of the best Italian universities featured on this list are:
University of Bologna;
Sant'Anna School of Advanced Studies in Pisa;
Scuola Normale Superiore in Pisa;
Sapienza University of Rome;
Vita-Salute San Raffaele University in Milan;
University of Padua.
This list is not comprehensive – Italy has countless great universities, schools, and courses you can explore. Evidently, when it comes to great education opportunities in Italy you can easily take your pick.
#7 Diverse programs for students in Italy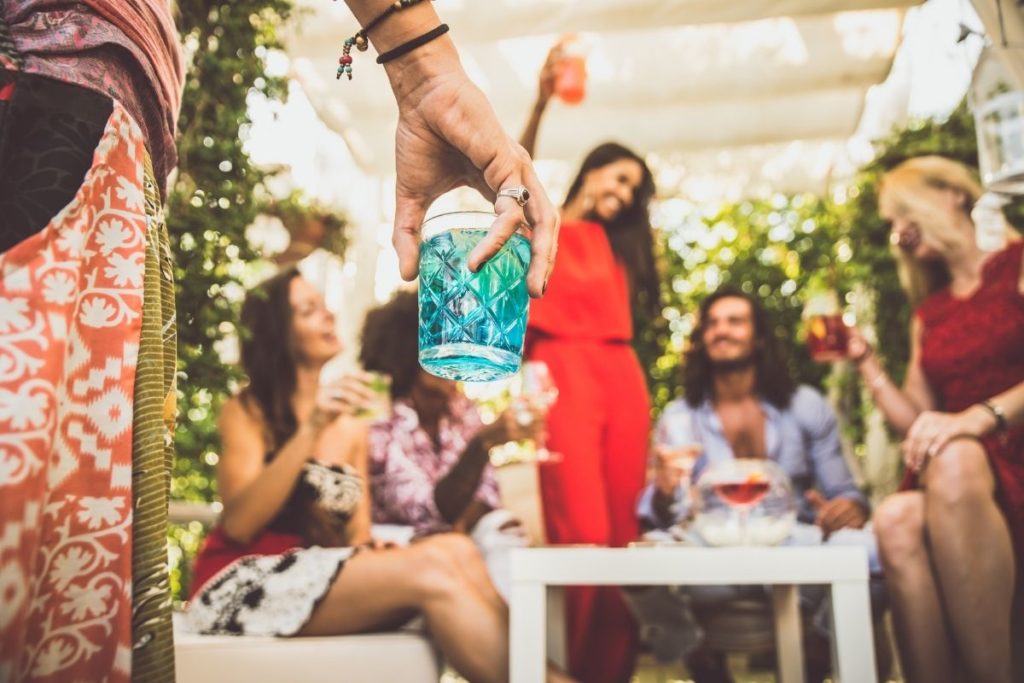 There are more than 250 public and private universities in Italy with a wide variety of specialties: from economist to sculptor. There are also great schools of design, linguistics, and universities in specific technical fields. Do you want to study the restoration of military science? You can do both in Italy. Essentially, everyone will find a program here that matches their interests and talents. And let's not forget connections, friendships, and fun! Are these enough reasons to study in Italy?
#8 Education can be obtained within three years (or even less)
Italians study in school for 13 years, but a bachelor's degree can be obtained in just three. After that, a student decides whether to continue their studies or start work. If you already have a university degree, you can continue studying your specialty at an Italian university and receive a master's degree in just a couple of years.
#9 Affordable fees
Education in Italy is not cheap, but it's considered to be rather affordable in comparison to other countries. Numerous excellent programs all across the county allow you to choose an option that best matches your financial abilities.
#10 Explore Europe
You can travel all over Europe while studying abroad. A student visa allows you to freely travel to other Schengen countries, such as Germany, Spain, France, and many more – you can take a pick and arrange an unforgettable vacation for yourself. Volunteering in Italy is always an option as well, you just need to find the right place.
When studying abroad, you often have such an overwhelming urge to explore a new country, that education can take second place. Yet, there's no need to sacrifice one for the other – get help from TrustMyPaper if you need any academic writing done.
Time to pack up! Study in Italy!
Today we explored the main reasons why choosing Italy as a country for your education is a marvellous idea that will give you much joy, allow getting unforgettable memories, and result in receiving a highly respectable and comprehensive education. Hopefully, now you better understand the advantages of studying in Italy, so that you are ready to start this awesome journey for yourself! Take a look at study abroad programs in Italy, and enjoy the Dolce Vita while you're getting to the next level in your studies in Italy!
Written by Nicole Garrison