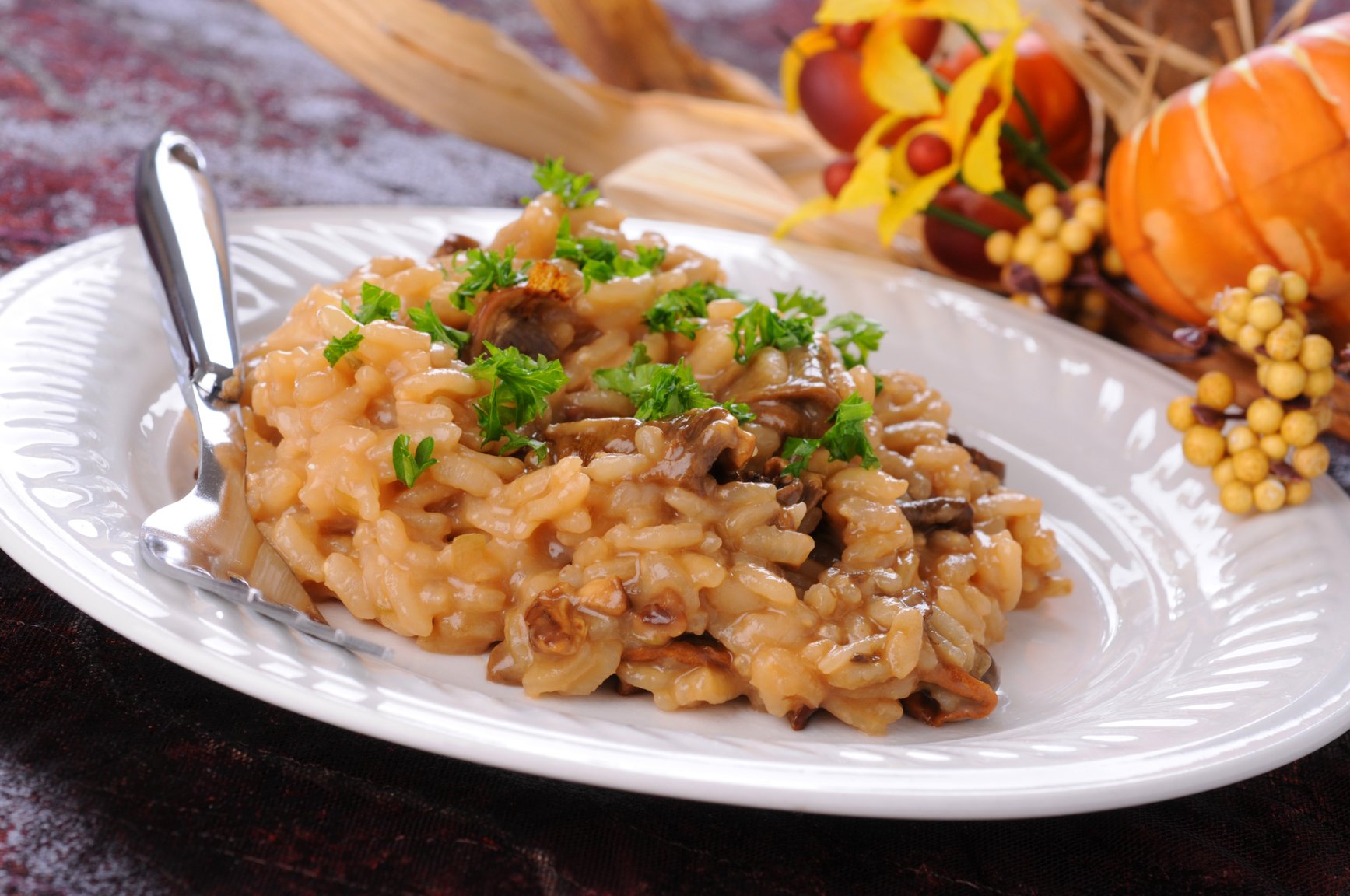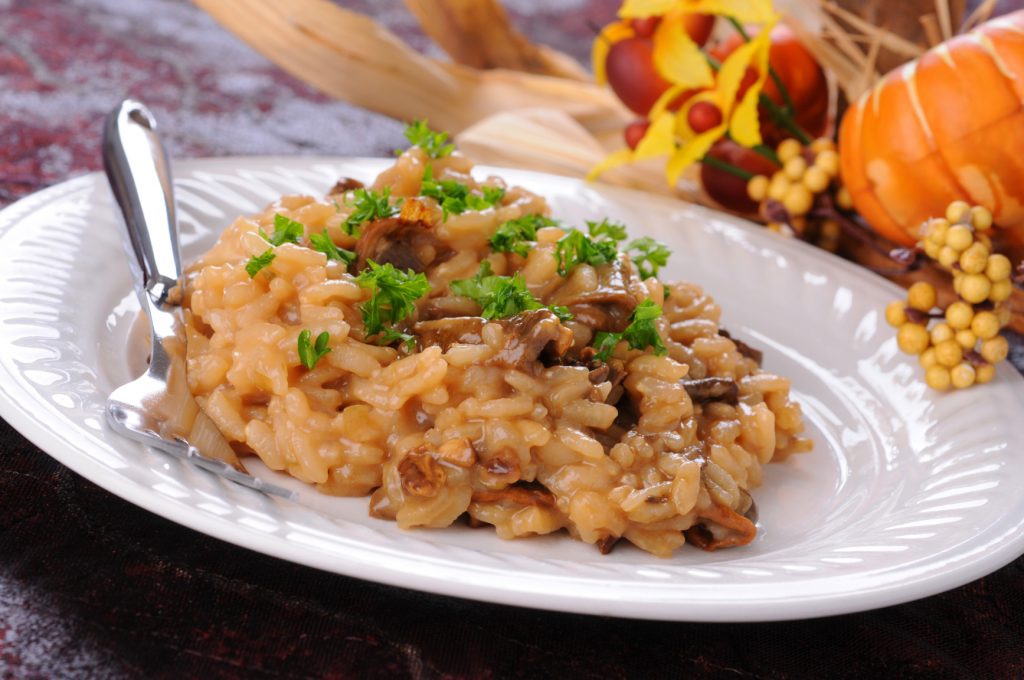 First-time travelers to Italy may be surprised to find such a culinary diversity from region to region.
Unlike your typical Italian restaurant in the States, Italian food has much more variety than spaghetti and meatballs or eggplant parmesan. Even though you can find Italian specialties like pizza and tortellini all over Italy, it is well worth sampling the local dishes for a bit of authenticity. Every region has its own cheeses, wines and sometimes even vegetables.
When eating foods grown or raised in the surrounding countryside and complemented with the local wine, both your traveling and eating experiences are taken to a whole new level. The pride Italians have in their locally-grown produce, regional specialties and exceptional wines is something you cannot find in a supermarket.
Italian Regional Specialties: The North
Northern Italian cuisine is characterized by a lesser use of olive oil, pasta and tomato sauce and a heavier reliance on butter (or lard), rice, corn (for polenta) and cheeses for cream sauces. Of course, there are exceptions to these rules such as the renowned olive oils of Liguria and the Lakes region, which figure greatly in the cuisines of these areas.
Pasta in the north is by no means non-existent, but it does have to share time with delicious risotto and polenta. Northern Italian main courses often reflect people's pride in their unspoiled countryside, and are likely to include some sort of game or wild fowl such as rabbit, quail or grouse.
Seafood and shellfish are very popular on the coast, and rivers and streams provide carp and trout. Of course, the overall rule is "if it grows or lives well in the area, then it can make it onto the table".
Val d'Aosta
The region produces fontina cheese, which is used in local specialties like Cotoletta alla Valdostana – a veal chop covered in fontina and ham. Capriolo alla Valdostana is a hearty venison stew made with wine, vegetables and grappa.
The rocky crags of the Alps help make Aostan wines unique and the region is home to the DOC recognized Reds Donnas, Chambave Rosso and Nus Rosso. Whites include the simply named and crisp Bianco and the Blanc de Morgex with its hints of alpine meadows. Val d'Aosta is also home to the dessert wine Nus-Malvoisie Fletri as well as locally made Grappa.
Piemonte
Piemonte is the home of fonduta, a melted cheese dip made of milk, eggs and white truffles (tartufi bianchi). Fine cheeses include robiola, sheep cheese (tuma, in dialect) and tumin, a white mountain cheese soaked in red pepper and olive oil sauce. Cardi alla Bagna Cauda is a dish of locally grown chard served with a warm sauce of anchovies, garlic and olive oil.  Other regional dishes include local game such as rabbit, and boiled meat dishes like Vitello tonnato (thinly sliced veal with a sauce of boiled egg yolk, tuna and capers) and ox tail. Grissini are thin and crispy breadsticks that have become popular throughout the country and the world. Piemonte is also home to two types of wild mushrooms prized the world over: porcini mushrooms and white truffles.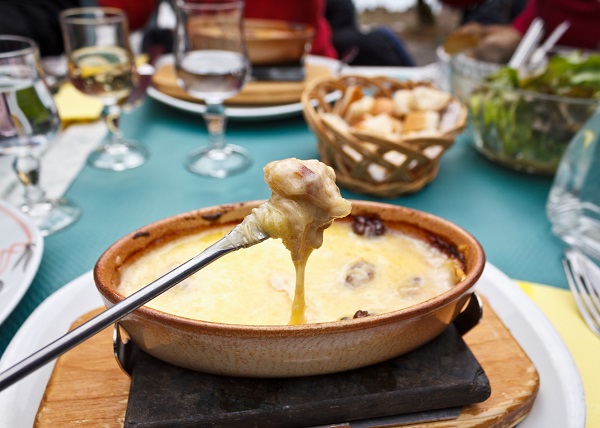 When it comes to wines, Piemonte is second to none: it is the home of Asti white wines, including Moscato and sparkling Asti Spumante. The region is also home to full-bodied reds such as Barbera, Barolo, Barberesco and Dolcetto.
Lombardia 
This region is known for its rice dishes including Minestrone alla Milanese, made with vegetables, rice and bacon. Risotto alla Milanese is a creamy dish of braised short-grain rice blended with meat stock, saffron and cheese. Other favorites include ravioli with a pumpkin filling from Mantova, and small quails with polenta from Bergamo. Osso buco is a traditional main course of veal knuckle – with the marrowbone intact – braised with rosemary and sage. The excellent cheeses of the region include the rich blue gorgonzola, grana padano (a rival of parmigiano-reggiano), the alpine bitto, the creamy crescenza and the gluttonous mascarpone.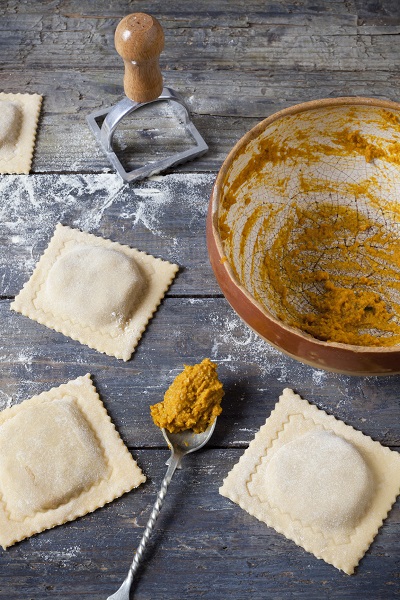 Lombardia wines mostly hail from the Valtellina area, known for its well-aged reds that include Valtellina Superiore, Lombardy's best. Franciacorta is home to sparkling white wines in the tradition of the champagnes of France, but with a truly  Italian character.
Veneto
Veneto cuisine incorporates polenta and rice in its dishes, along with wild fowl, mushrooms, or seafood. Traditional courses include Risi e Bisi (rice and peas), and fegato alla Veneziana (calf's liver fried with onions). Seafood ranging from prawns, shrimp and clams to fresh fish and eels, play an important part in the local diet, and is proudly displayed in markets and restaurants. Wild game such as rabbit, duck, pigeon and guinea fowl are found in the protected marshes of the Venetian Lagoon and are a favorite element of Veneto's cooking. Radicchio di Treviso is a bitter red chicory served as a salad, but more often grilled and served with salt and olive oil. Asparagi di Bassano are white asparagus, usually boiled and served with vinaigrette or eggs. Asiago is the best and most popular cheese that comes from Veneto. Pandoro, a star-shaped cake delicately flavored with orange-flower is a specialty of Verona and it is typical of Christmas, when it is consumed throughout the country.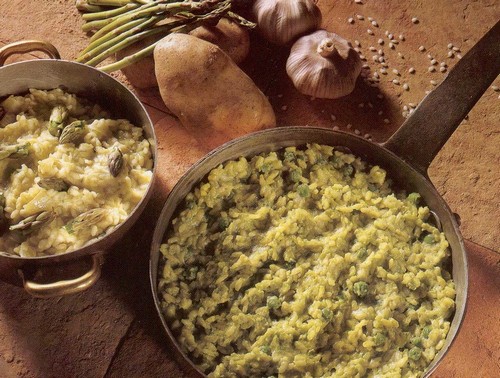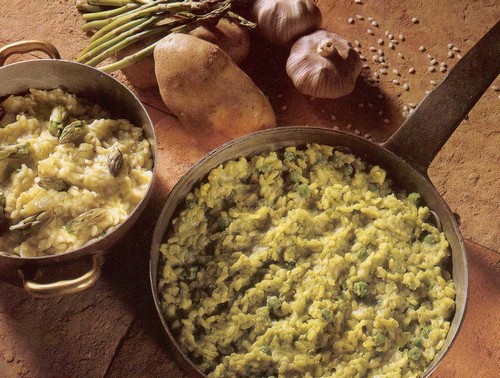 The region is known for some of Italy's most famous reds such as Valpolicella and Bardolino. Whites include Soave, Gambellara, Bianco di Custoza and Vigne Alte.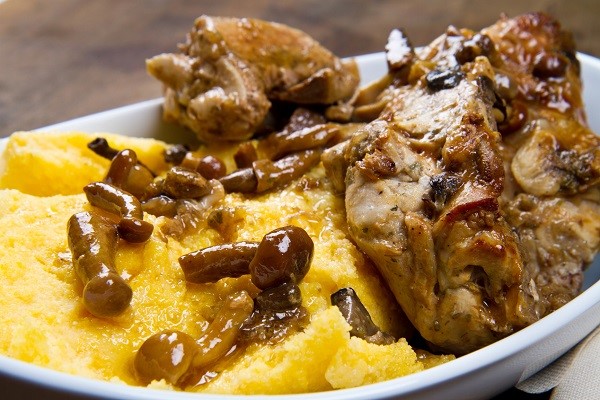 Trentino-Alto Adige
This region shares culinary traditions of Italian and German origins. Canederli made with bread, milk and butter and served in a broth, is just one of several types of gnocchi (dumplings) popular in Trentino-Alto Adige. Polenta is very popular around Trentino along with wild fowl, river trout and Germanic sauerkraut. Speck is a salumi style cured meat that is similar to prosciutto,  but is smoked, and has become available throughout Italy. The most popular cheeses include  fresh Tosela, Spressa delle Giudicarie (DOP) and Puzzone di Moena.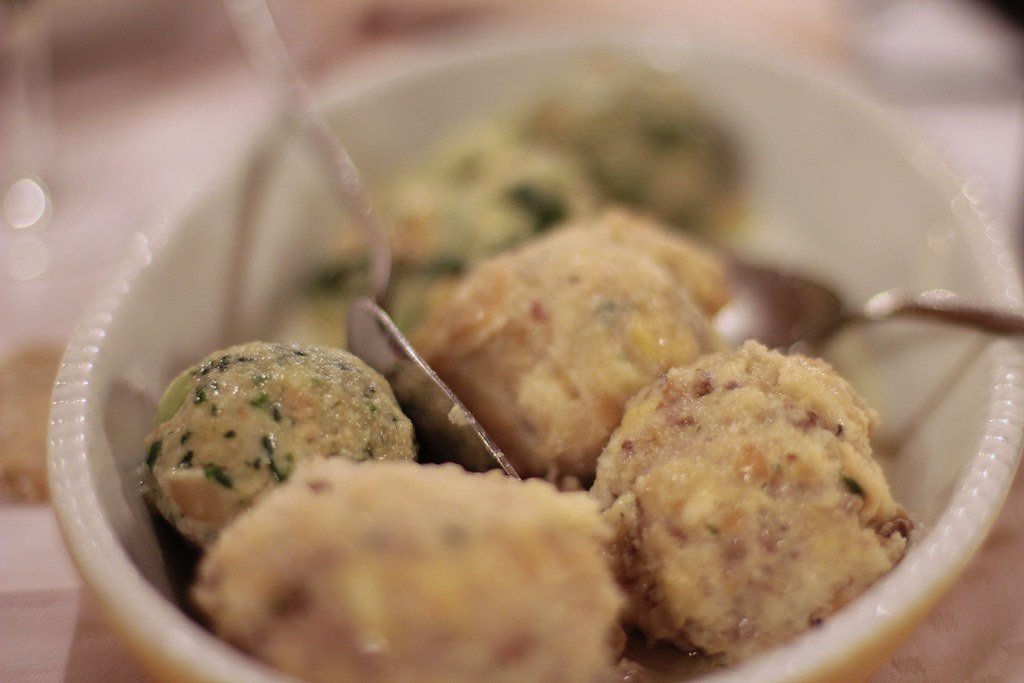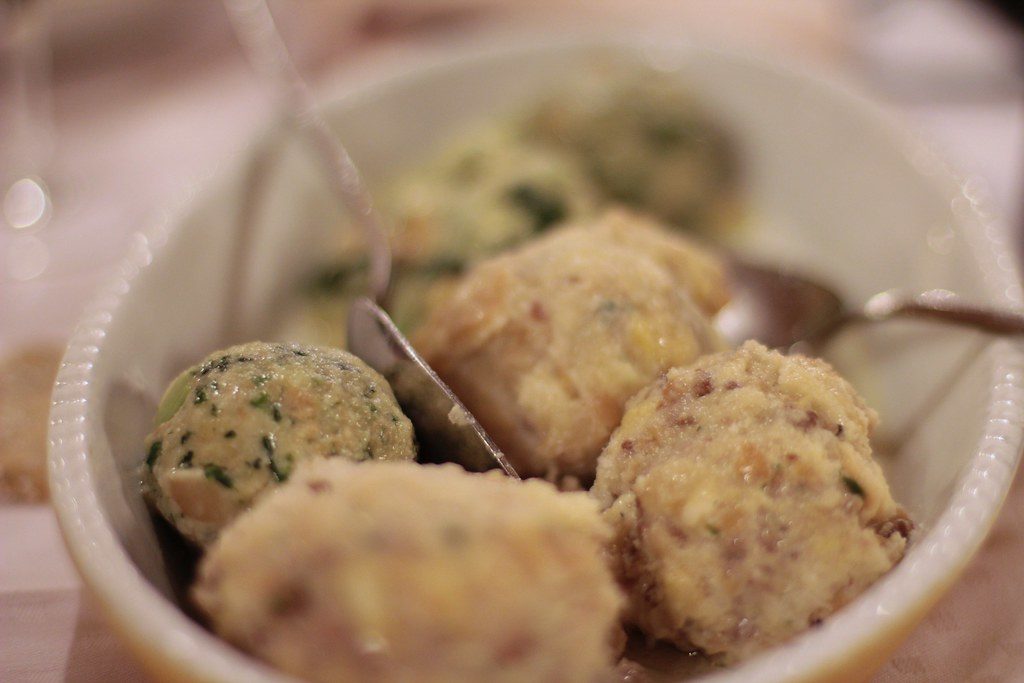 Red wines include the full-bodied Marzemino and the fruity Teroldego. White wines excel in this pre-alpine climate and include Nosiola, Pinot Blanc, Chardonnay, the Spumante Talento Trento and the traditional sweet dessert wine Vin Santo.
Friuli-Venezia Giulia
The region is known for its vast cornfields, which feed the areas demand for polenta. Prosciutto di San Daniele is a sweet cured ham that is hung to absorb fresh mountain air and is considered one of the best prosciuttos of Italy. Montasio is an aged, hard cheese sold at different levels of maturity. The cuisine of the Venezia Giulia portion or the region, especially around Trieste, reflects German/Slavic traditions, too. Jota is a soup made of beans, potatoes and white cabbage; Porcina is a mix of boiled pork with sauerkraut, mustard and horseradish. Slavic goulash and dumplings are also local favorites. The coastal areas love their seafood including cuttlefish (seppia), mixed fried fish and Boreto Graesano, a fish and white polenta soup. Regional desserts have a Germanic touch: favorites are apple strudel, Cuguluf (a ring cake) and Gubana (made from dried fruit and raisins).
Friulan wines are well known, with Ramandolo being protected by a DOCG designation. Other reds include Refosco dal Peduncolo and Schiopettino. Friuli is best known for its whites, with the very popular Tocai, Malvasia Istriana, and Ribolla Gialla topping the list. Vitoska is a white wine served as an aperitivo and Picolit is a white dessert wine.
Liguria
The most famous of all culinary masterpieces from Liguria is its basil pesto sauce, served with either trofie (favored in Cinque Terre) or trenette (favored in Genoa). The olive oil of the region is an exception to most of Northern Italian cooking and plays an everyday role along the rocky coast of the area. Seafood has a large role in the local diet, with fresh caught anchovies being a favorite as well as swordfish, tuna, sardines and sea bass. Zuppa di datteri is a shellfish soup made in the port of La Spezia. Popular meat dishes include tomaselle (Veal rolls) and coniglio in umido (Rabbit stew). Ligurian desserts include pandolce genovese, a sweet bread made with candied fruit, raisins and nuts, and sweet pizzas made with walnuts, chestnuts and candied fruit.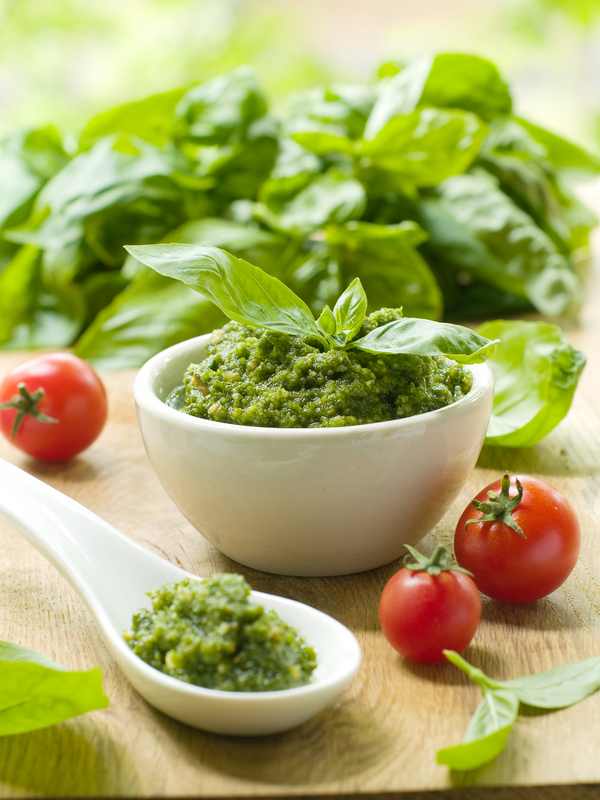 Red wines include Rossese di Dolceacqua, Ormeasco, and the dessert wine Sciacchetrà Rosso. The white wines of Liguria are ideal for seafood and include Cinque Terre, Sciacchetrà and Colline di Levanto. Spirits range from Grappa and the citrus based Limoncello Ligure, to walnut-infused Nocino.
See also:
By Justin Demetri & Paolo Nascimbeni