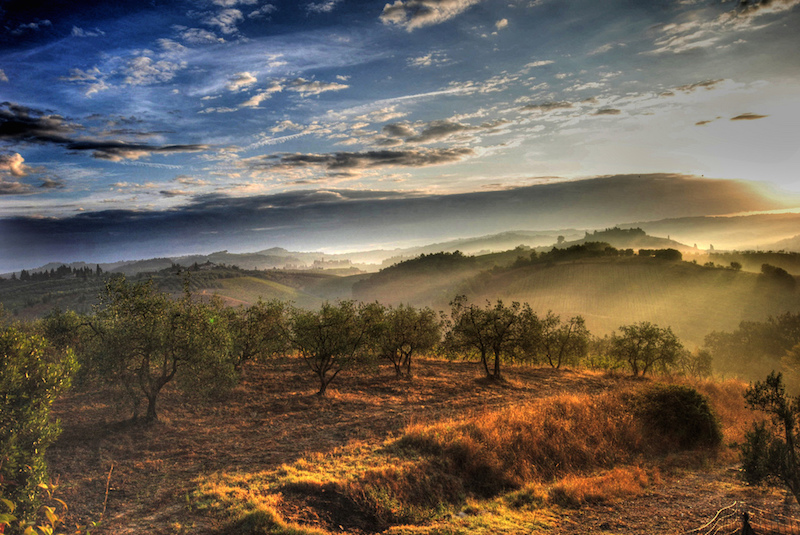 Certaldo is a town located in the province of Florence in Tuscany, Italy. Certaldo is close to Florence and Siena and spreads over an area of approximately 75 sq km. The main industries in Certaldo are agriculture, wine, furniture and shoe making. According to the various archeological finds discovered in the area during excavations, the history of the town goes back to Etruscan times.
Certaldo is not yet a major tourist destination, which is why many travelers like to visit the town to experience the laid back lifestyle of authentic Tuscany. The architecture, the cobblestoned streets and the many ancient villas in town are admired by all.
Attractions in Certaldo
Certaldo was home to Giovanni Boccaccio and his house still remains one of the most visited places in town. Boccaccio died in Certaldo and was buried here in 1375. His ancient house is built in red bricks and was restored in the 19th century. The town's main square is home to a statue dedicated to the famous Medieval Italian writer.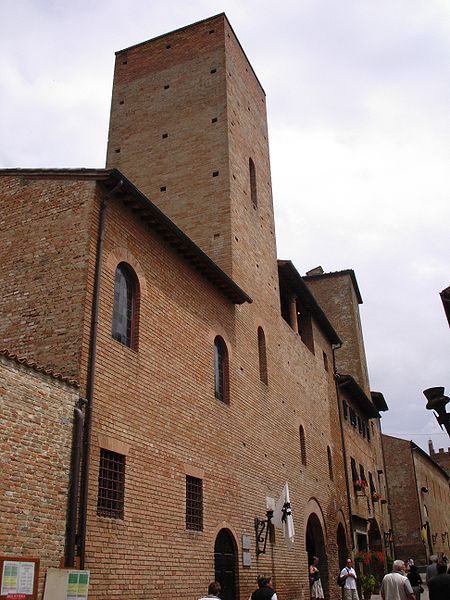 Palazzo Pretorio
Palazzo Pretorio was initially a residence for the Florentine governors who had once ruled the town. The palace was recently restored and its façade is adorned with a coat of arms made from ceramics. The interiors are equally impressive with several beautiful frescoes painted between the 13th and the 16th century. The palace is open for visitors who want to explore it.
Museum of Holy Art
The Museum of Holy Art might be of interest for art lovers. The museum has a good collection of religious art works gathered over the centuries. Most of these pieces were created by local artists, others by artists from the rest of the region.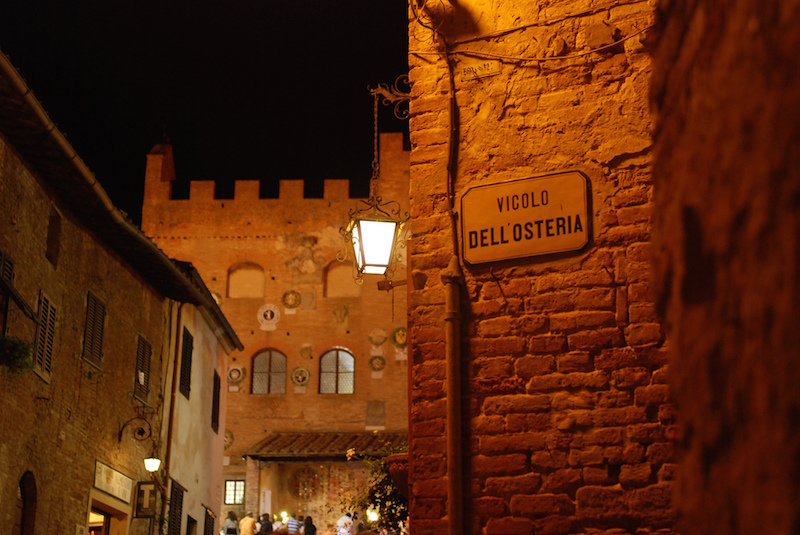 Stiozzi Palace
Stiozzi Palace is another important palace in Certaldo. Although it is not as impressive as Palazzo Pretorio, it is still worth a visit. The palace is much smaller in size compared to others and has Renaissance style architecture.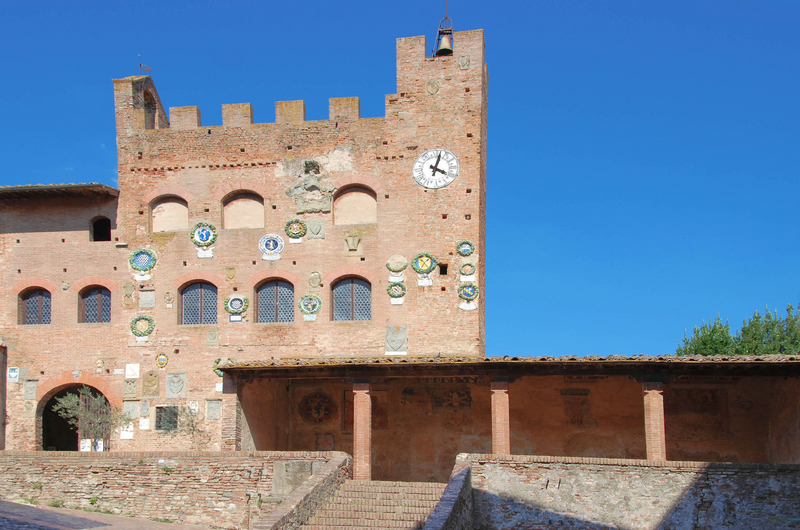 Mercantia
Certaldo hosts several famous
festivals
all through the year, 
Mercantia
being one of them. The festival is a week long celebration held in July every year. The week long party features performances by artists from all over the world. The atmosphere in town during "Mercantia" is very festive and the festival is already a favored holiday moment for many locals.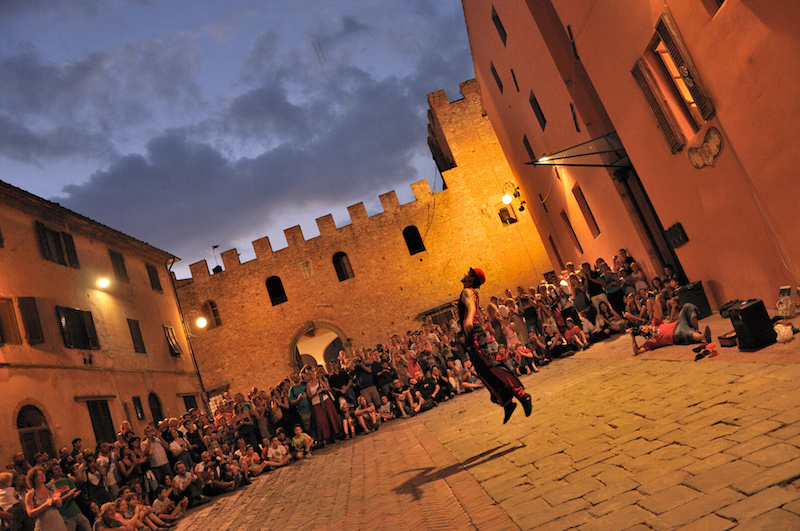 The Fish Festival is another event popular with the locals. This month long festival is held every year from mid May to mid June. The festival is the perfect destination for all food lovers: plenty of local and traditional delicacies are sold on the many foos stalls filling the streets of Certaldo, including a famous Tuscan fish soup, the "Caciuccio alla Livornese."
Getting to Certaldo
Certaldo is located quite close to two major cities, Siena and Florence. Visitors can take a flight to Florence from other countries or other areas in Italy and then either take a bus or a taxi to reach the town. Buses and taxis are very easily available at the airport. Another option is to travel by train. Certaldo is fairly well connected to both these cities, as well as other smaller towns of the province of Florence through train network. Getting tickets might be a little difficult during peak tourist seasons. Apart from that, travelling by road with cars or buses is also quite comfortable.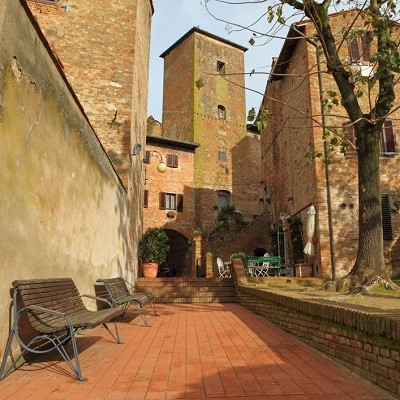 Moving Around the Town
Certaldo is not a very large town, but there are quite a lot of options for moving around. Local buses cover almost all areas of town, buses are very regular and tickets are available at many places all around town. Visitors can also explore the center on foot, since it is quite compact. Those who have their own car can move around by car, however, parking might be a problem in some areas. There are also plenty of places where visitors can rent scooters, mopeds and bicycles.
Staying and Accommodation
Although Certaldo is not large, there are still many good places to stay. Most hotels are located close to the town center and around the main Piazza. Inexpensive rooms can be easily found even without an advance reservation (but during the festivals it's better to book earlier). There are also home-run establishments available for those who prefer to stay in an authentic Tuscan family atmosphere. There are also a few inexpensive bed & breakfasts. Some of the best known hotels in town are hotel Certaldo, Hotel Albergo Castello and Hotel La Speranza.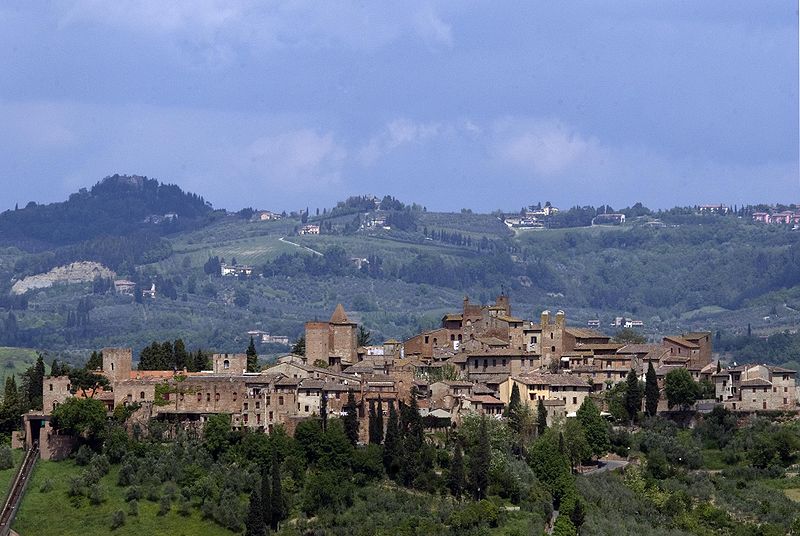 Eating in Certaldo
There are a few good restaurants, pizzerias, eateries and bars in Certaldo. Most restaurants in town serve Italian and Tuscan dishes made from fresh ingredients. Pizzas are one of the best things to have, since there are a lot of good pizzerias. You should try traditional desserts and pastries if you have sweet tooth, as there are some very good bakeries in town. Some of the restaurants  worth a try are Osteria Del Vicaro, Pizzeria Pirata, Messer Boccaccio, Pizzeria O' Vesuvio and Pizzeria Albergo Bissetto. 
Shopping in Certaldo
Certaldo's shopping streets are located in the town center and are lined with small shops selling locally made clothes, jewelry, shoes and plenty more. There are also a few shops owned by local shoe makers where visitors can purchase good quality leather shoes and sandals. One of the best things to purchase here in town are local pastries and produce, olive oil and local wine brands. There are plenty of wine shops in town that sell several varieties of wines at quite low prices.