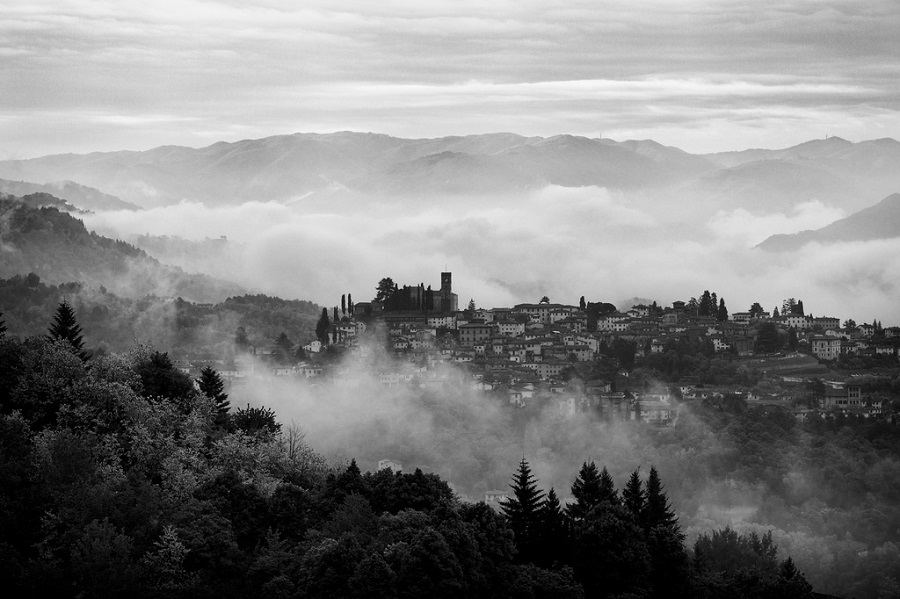 Barga is a small town located in Tuscany, central Italy, which has maintained its medieval roots over the centuries, mainly because it is not yet a major tourist destination. Located in the province of Lucca, Barga is home to around 10,000 people with Pania Della Croche, a mountain of the Apuan Alps, overlooking the town. Barga is still a largely rural town, surrounded by olive tree groves, chestnut trees and grape vines.
Barga was known to have been founded by the Lombards. In the Middle Ages, its fame grew thanks to the town's excellence in producing silk threads, that were then exported to the mills in Florence and in the rest of Italy.
Attractions in Barga
The Castle
The ancient castle of Barga is an intimidating sight. Located at a height of 410 meters on top of a hill, the castle was build mainly for defense purposes, but was also used as a private residence in the past centuries. The castle is still intact and has been beautifully restored. The looming image of the castle is the first thing that tourists notice when they come to Barga.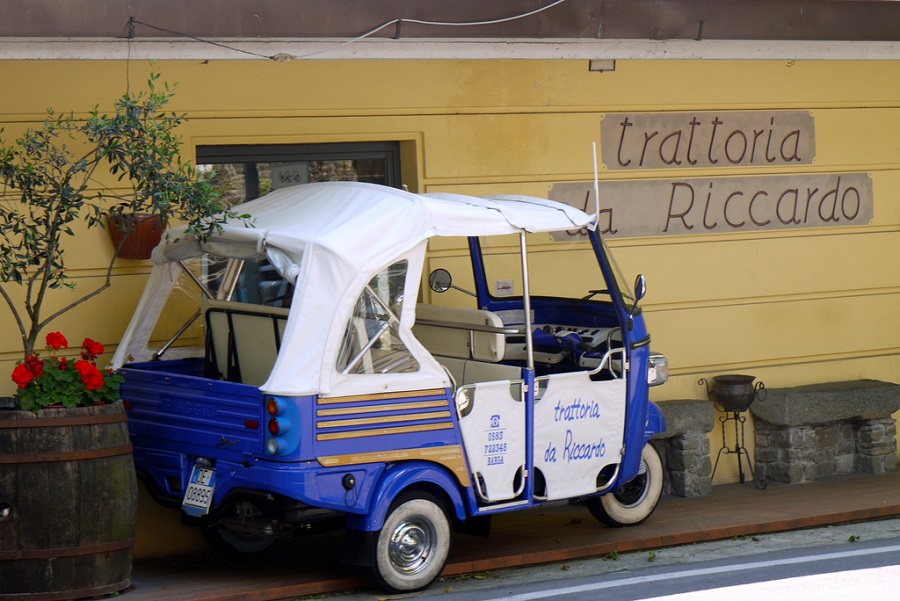 The Ancient Gates
The town of Barga was protected in ancient times by massive walls; parts of them are still intact, and can be seen in several areas of town. The three gates, once the town's entry gates, are still intact. They are known as Porta Reale, Porta Borgo and Porta Machiaia. These gates are probably the oldest remaining monuments in Barga.
The Historic Center
The ancient historic center is the best place to visit in Barga. It was designed and built centuries ago and the structure has still remained the same. There are unbelievably narrow alleys that run into irregularly shaped ancient buildings, beautiful old houses and tiny shops.
The Duomo
The Duomo of Barga is the most important religious building in town. The collegiate is built in Romanesque style, which is quite typical to this valley. Built between the 11th and 15th century, it has a limestone façade. The interior of the cathedral is quite impressive; there is a single nave with two aisles, a beautiful pulpit, a 16th century bell and a large wooden sculpture of the patron of the town.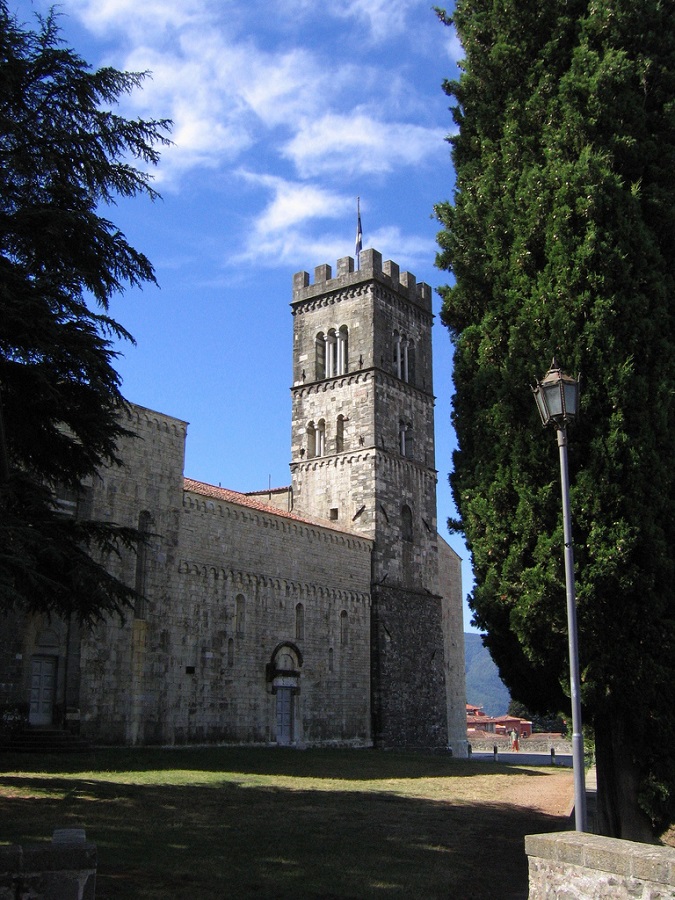 Conservatorio di Santa Elisabetta
The Conservatorio di Santa Elisabetta was an ancient monastery built in the 15th century. There are spacious cloisters within the building, and the small nun's chapel has a beautiful large cross, an altar designed by the Della Robbia School and some 17th century paintings. The monastery was later used as a conservatorium for educating girls in the 18th century, and remains an interesting place to visit because of its history and its interiors.
Getting to Barga
Barga can be reached easily by train from most major towns in the province of Lucca. Trains are quite regular and timetables and tickets are easily available from all train stations. However, getting to Barga from the other cities in Tuscany can be a little difficult as one or two trains might have to be changed to reach it. An easier way is to travel by bus: the government buses, as well as a few private bus services, have regular buses reaching Barga from various locations in the area. Most tourists visiting the town generally prefer to reach Barga by car. This is much more comfortable and easier.
Moving Around Town
Barga is quite a small town and the main attractions are located within the ancient walled center, which is character many winding streets and extremely narrow alleys so it is not possible to drive around in a car. The best way to explore it is on foot since it is quite compact and enjoyable when explored on foot. There is a public bus service available in Barga to reach the further areas of the town as well as for visiting the neighboring villages located outside the town boundaries.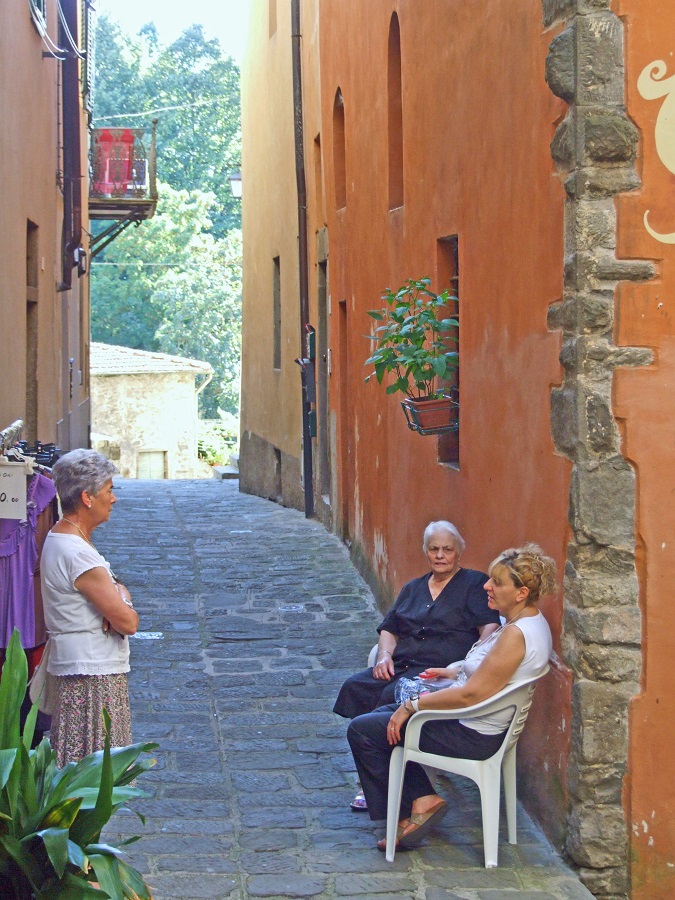 Stay and Accommodation
Barga has been recently given the orange flag by the Italian Tourism Association, which has included it in the best villages of Italy (the Orange Flag is a reward given to the villages that excel for the quality of their tourist reception). Barga remains a small town: there are not many options in terms of hotels. There are a few hotels in the newer sections of town, but none within the ancient historic center. There are a few bed & breakfasts and smaller comfortable hotels that provide inexpensive rooms. Some good hotels in Barga are Hotel La Pergola, Hotel Villa Moorings and Casa Fontana Bed & Breakfast. There are also a few family run hotels that provide homely feeling rooms to visitors.
Eating in Barga
Barga is a good place to try local Tuscan and Italian cuisine. Since Barga is mainly known for agriculture, the restaurants here use fresh local ingredients and good quality olive oil. Barga has quite a lot of good trattorias, pizzerias, restaurants and bars that serve simple, delicious fare. The pizzas here are a must for all visitors. Since the region is known for its excellent wines, almost all restaurants serve good quality local wines. Some of the best places to try while in Barga are II Bugno, II Pergolato, II Ponte and Alpino.
Shopping in Barga
Barga is mainly known for its agricultural produce. The region is known for its many olive grooves, chestnut trees, dairy farms and grape vines. Visitors who come to Barga can shop for great quality local wines that the region is famous for, extra virgin olive oil and some varieties of local cheeses. Local wines are available in all the wine shops in Barga. Olive oil is produced from the best quality olives, all grown locally so visitors can find good quality extra virgin olive oil in Barga.