Procida is one of the smallest islands located along the Gulf of Naples and has some nice attractions for visitors, which includes some ancient excavations belonging to this region. This Phlegrean Island along southern Italy can be found in between Cape Miseno and Ischia island. Many tourists come to this spot to visit some of the old archeological findings, which are known to have a Greek origin. It has been a favorite spot of movie directors where scenes  for The Postman and The Talented Mr. Ripley were shot.
This island is also known for its beauty and natural splendor with a lovely coastline and landscape that captures the heart of every visitor coming to this place. Though Procida does not have an international acclaim as a popular tourist spot, it is one of the most fascinating islands where the rich and the well-known people have their personal villas. Here you can come across houses in hues of pink and yellow with a contrast of the green color of orchards and gardens.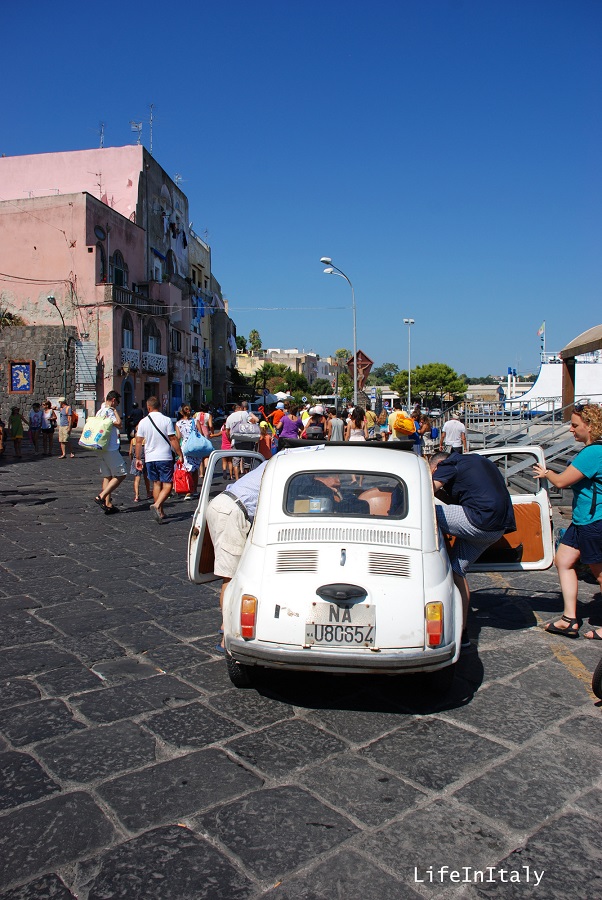 Procida Attractions
This island, Procida is a real hidden gem in Europe! Procida is one of the best destionations off the beaten path in Italy. Marina Grande is the main harbor of the island where you can find ferry services to many places around this region. Besides, this is the port of call for all the hydrofoils coming from Naples and ferry terminal for getting across to other places.
The best way to explore Procida is to take a tour of this island using a boat and enjoy the journey that lasts for 3 hours. In this way, you can catch the best glimpse of the little attractions of this place and view the scenic delights.
Just across the ferry terminal with a few steps away, you can find the main square of this small village, Piazza dei Martini. From this place, you can access Torre Murata, which is one of the highest points found on this island. This place is believed to be protected by the walls of the 16th century, where the rulers of Procida has their local residence. Through this highest point, you can get some stunning views of this island and the nearby places.
You can also climb further where you can come across a belvedere offering the best views of Marina della Corricella which is actually a scenic harbor founded during the 17th century. Here, one can see some nice and colorful homes with small streets surrounded by the port. As you reach the southwest tip of this island, you can take a bypass towards the left where you can find Punta Pizzaco. Here you can catch the best glimpse of this entire island.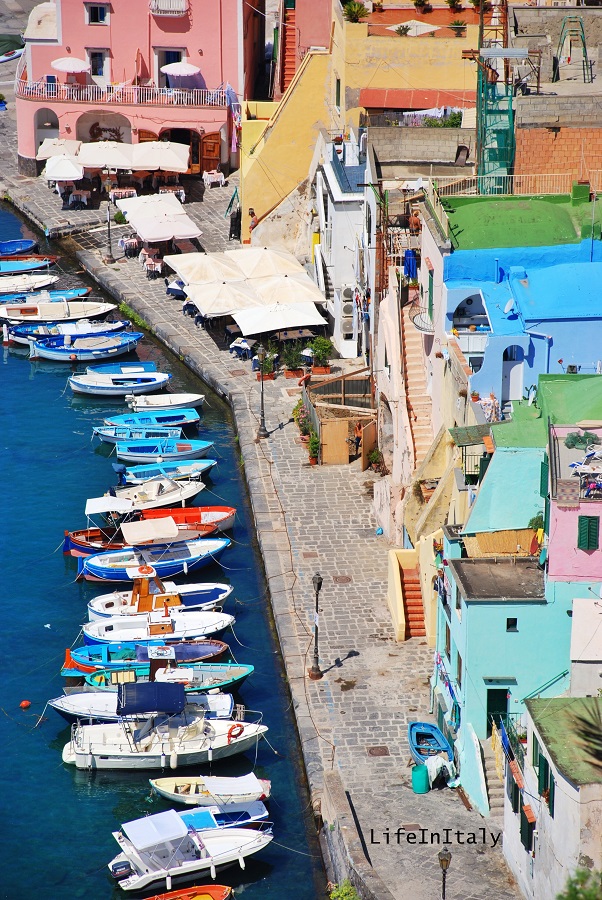 Marina di Chiaiolello is a crescent shaped harbor located along the southwest tip of the island, which was once a site of the volcano but now has been transformed into a pleasant spot lined with café shops, bars and restaurants. This harbor is surrounded by mountainous island of Vivara that is connected via a bridge to Procida.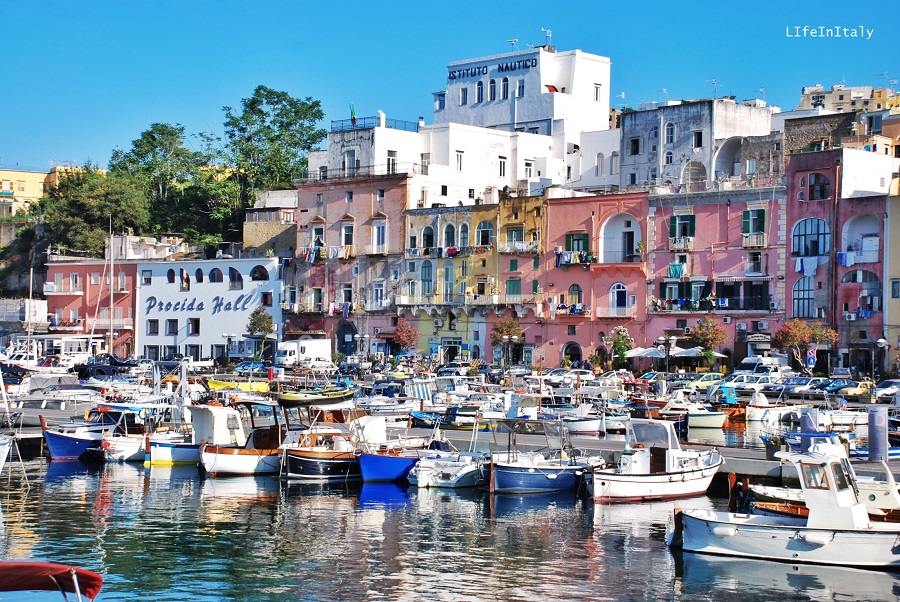 You can also consider taking a boat ride to visit all the three harbors of the island including Marina Grande, Marina di Chiaiolello and Marina della Corricella. One of the best things to admire about Procida is its unique architecture with Mediterranean colors in pastel with circular vaults and archs in various forms. Most of the students from the University of Italy today seek inspiration from the traditional Italian architecture.
Lodging and accommodation
There are different kinds of quality accommodation available across Procida including Bed& Breakfast inns, self-catering style units along with hotels to suit different kind of budget preferences of the travelers. You can also find a great range of apartments and farm guesthouse with lodging facilities in Procida. Besides, you can also check for some cheap deals on the Internet where discounts may be available in some hotels during the off-season on certain dates. You can choose from the different categories of hotels ranging from cheap, economy and luxury hotels offered in Procida.
PROCIDA, Italy
Gastronomic Delights of the Region
You can taste some of the best homemade dishes based on traditional Italian recipes with around 10 excellent restaurants available here to cater to your different needs and preferences. There are fish based dishes served here along with stewed rabbits and spaghetti combined with sea urchins. Besides, citrus salad topped with olive oil along with hot chilli peppers are some of the local delights of this region. Typical of Procida are also the "lingue di Procida", literally Tongues of Procida, a pastry made of puff pastry and custard.
Other Activities in Procida
Procida organizes many important local events and festivals such as the lemon festival and Portoni aperti where you can get a chance to visit the main gate of the island to find some traditional handmade products of this island. Sagra del Mare, Festival of the Mediterranean, Elsa Morante, literary prize event dedicated to the writer that spent a lot of time in Procida along with a literary park dedicated in herhonor.
One of the main attractions of Procida is its lovely beaches with crystal clear waters offering a quiet atmosphere to the individuals. If you are on a day trip, then you can also consider visiting other islands located in Campania such as Ischia, Capri, Napoli, Amalfi among others.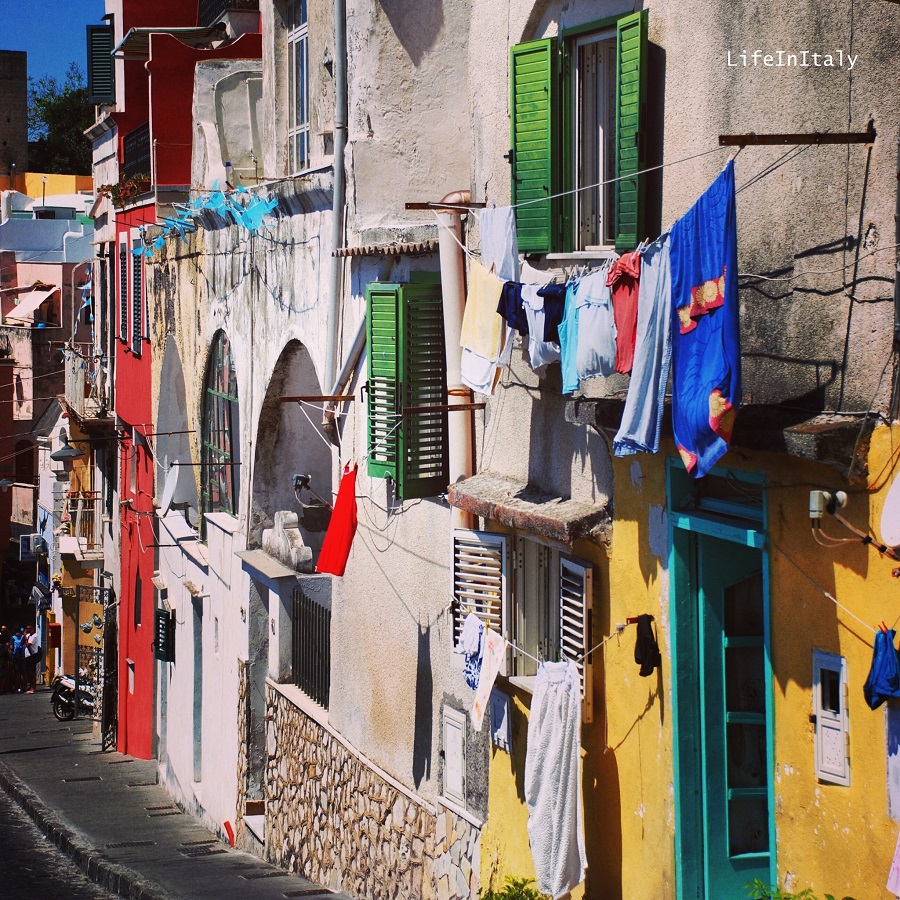 Getting to Procida
There are ferry services operating from Naples, Capri, Ischia, Pozzuoli and Monte di Procida at economical prices. You can even hire a catamaran and hydrofoil services to reach this island.
Conclusion
Procida is not a renowned place where many people come and spend a holiday as lot of them are unaware of its pristine surroundings and its natural beauty. Those who wish to have a refreshing change from visiting some of the known islands and wish to explore some of the lesser-known islands will surely have a great time and enjoy the natural surroundings of this region. It is a good idea to visit the island of Procida when touring the area of Naples, it is less crowded compared to nearby islands, but very pretty and you will surely have a great experience.
If you liked this article, you shold also read