Burano is a small island in the Venetian lagoon, in Italy. In fact, Burano is a series of several different islands all linked with bridges. It is located just 7 Km from Venice to Burano and can be reached by boat or ferry. The trip takes about 40 minutes. The island is mainly famous for its lace work and there are several shops here where beautiful lace cloths can be bought. In the 16th century, the island grew in popularity when local women started making lace and it was soon very sought after by people throughout the country. The population of the island is today close to 4000 people.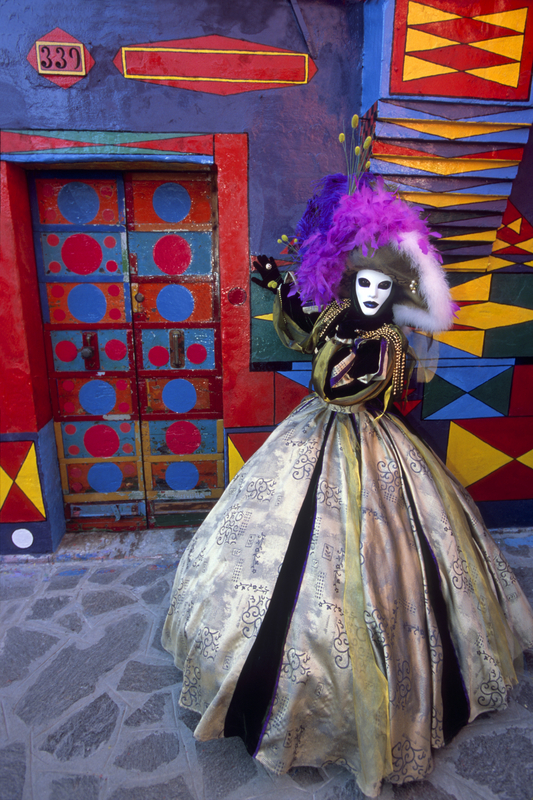 Attractions on Burano
Houses
Burano is mainly famous for two things: its lace and its colorful houses. These houses are quite small, brightly painted and are extremely popular among European artists. There are some famous artists who own houses here, including Philippe Starck.
The color with which houses have to be painted is decided through a well set up system: when a resident wants to paint his or her own house,  an official request has to be sent to the municipality, which first considers the set of approved colors for that part of the island, then approves or disapproves of the suggested color. Because of this practice, the island can be divided in defined areas, characterized by certain color schemes, a fact that  makes it different from any other place in the lagoon.
Church of San Martino
The church of San Martino is the only important church of the island. It's not very large, nor very grand. The most noteworthy aspect of the church is its bell tower.
Museum and School of Lace Making
The museum and school of lace making was set up on the island to preserve its ancient tradition of this craft. The museum is quite small, but provides useful information on how and when such tradition started and explains a lot of other aspects related to it. The school of lace making teaches the art of making lace, which is a bit time consuming and requires a lot of intricate work: that's why Burano's lace is so expensive!
Some more about Burano's lace and its history
Calle Galuppi
Calle Galuppi is the main street on the island: it is quite charming, since it is lined with shops painted with beautiful pastel colors, just like all the houses on the island. All of them sell lace, so if this is what you are interested in buying, seek no further.  There are also a few bakeries and food stores serving traditional pastries and snacks. Calle Galuppi is a good place to just walk around and observe the locals, who spend a lot of their time here, as it is a true focal point of the island's day-to-day life: people meet, chat and exchange news here, their voices and laughter becoming part of Burano's charming and colorful landscape.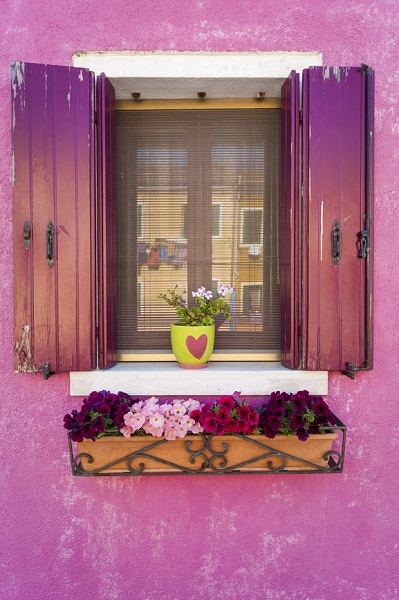 Getting to Burano
The easiest way to get to Burano is from Venice. Instead of taxi and bus services, Venice has quite a lot of motorboats, which are known as vaporetti. These vaporetti take around 40 minutes to reach the island. The LN line Vaporetti is available in Venice from Tre Porti, Punta Sabbioni and Fondamente Nuove.
Moving Around the Island
Burano is fairly small and there is only one way to move around it, on foot. There are not many places or attractions to explore, but the colorful village alone is worth the visit. The streets are narrow and in the main one (Calle Galuppi) you can find all the shops. Walking around the island is quite pleasant and enjoyable, since the houses here are very charming and colorful.
Stay and Accommodation
Burano has no hotels or any accommodation facilities. The island is very small and has remained quite well protected from tourism. Apart from day excursions and day trips, there are no visitors who stay here overnight. Since it is quite close to Venice, most tourists prefer to visit the island during the day and stay in the city overnight.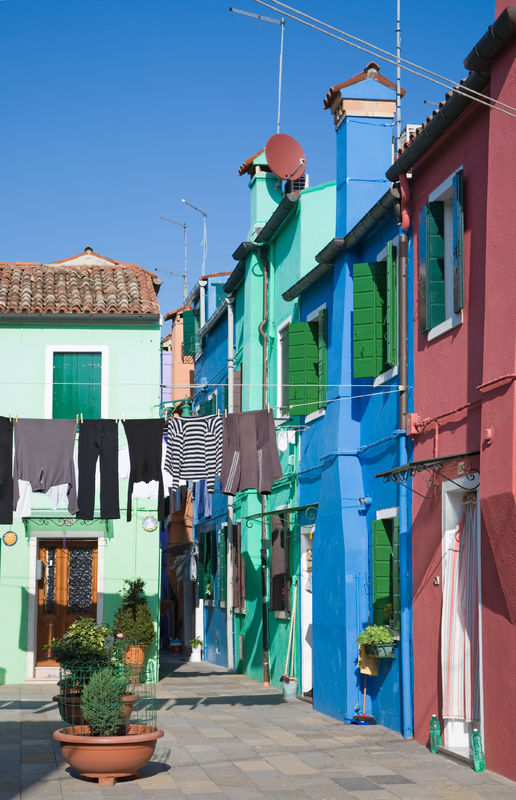 Eating on Burano
Burano does not really have restaurants, small or big. The island has a few food shops, bakeries and small shops selling coffees, breakfast items and a few light dishes. These food shops are mainly located on the main street of the island, Calle Galuppi. The main food items to try here in Burano are local cookies and traditional pastries, which are available in almost all food shops. The cookies, called bussolai, are especially popular with the locals: shaped like an "S", they are are light and delicious and can be found in all the bakeries here.
Shopping in Burano
The best thing to purchase here in Burano is lace. Lace is available everywhere on the island.  However, visitors need to be careful while selecting it, since quite a lot of places sell cheap foreign lace on the island now. Also, these days lace is not made in the same traditional manner because it is very time consuming, so modern Burano lace is not quite as intricate as antique one is. If you want to buy true, original and traditionally made Burano lace, be ready to fork out quite a bit of money for it.
Take a virtual tour of the island with this video