If you want to enjoy a wonderful vacation on a lovely island around Italy, then Giglio is the best destination. This beautiful island is located across the southernmost corner of the Tuscan archipelago surrounded by blue sea. Giglio lies at a distance of 50 kms towards the southern side of Elba and around 15 kms from the mainland. Its mild climate, crystal clean emerald waters with natural surroundings attracts plenty of visitors to this place every year. Besides, the lovely sandy beaches, vast coastline along with exotic coves found here with plenty of hiking paths provides good opportunities of exploring to the travelers. Those who are fond of diving can discover the underwater world through lot of diving opportunities offered here.
In 2012 the Giglio Island was witness of one of the worst maritime accidents in Italy. The Costa Concordia broke into some reefs, partially sank and 6 people died.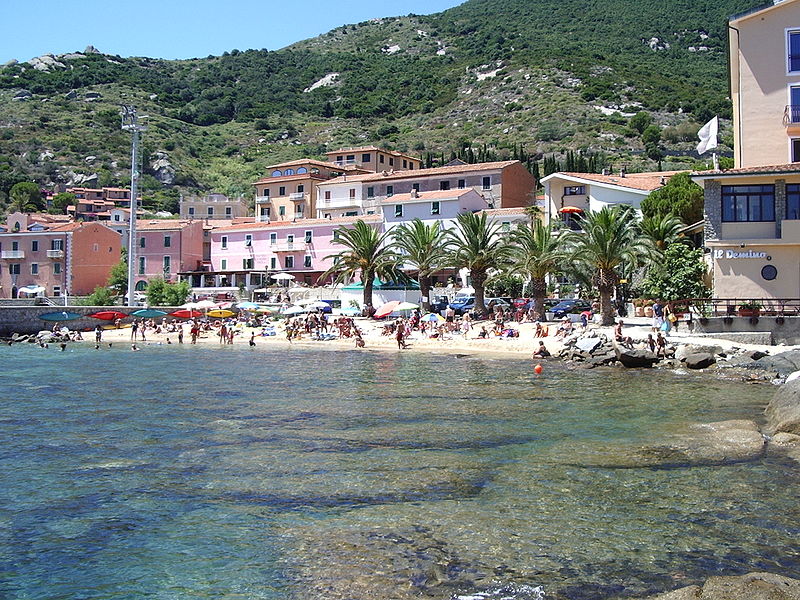 Activities Around Giglio
Giglio is the best place to enjoy scuba diving activities as the water is crystal clear and it is not very cold with ancient caves and wreck spots that attracts lot of tourists to this fascinating spot. You can come across seabeds which are rich in marine life comprising of morays, barracudas, giant tunafish that live in the deep waters of the sea. During the spring and the summer time, one may be able to see dolphins and whales amidst the sea. Some of the best diving spots around Giglio include Tralicci, Secca delle Secchi, Punta del Fenaio, Cala Monello among others.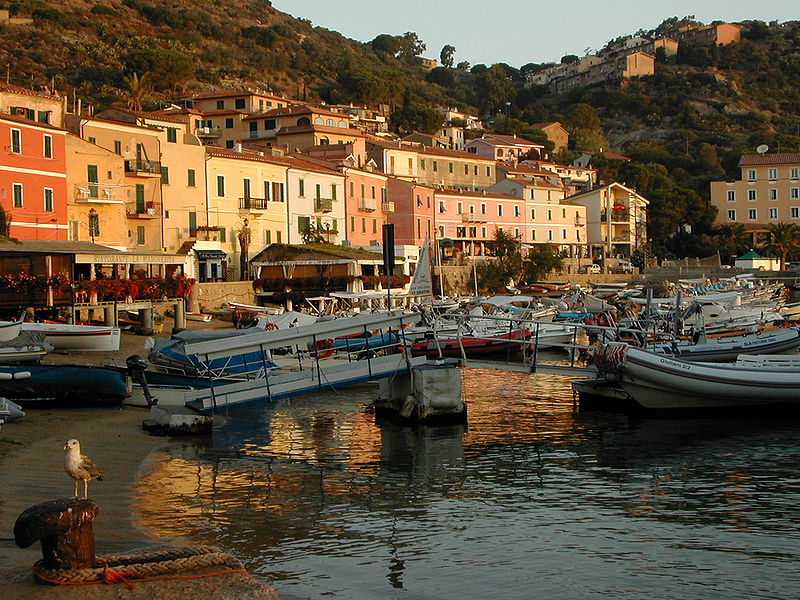 Those who are fond of trekking can also find some great adventure on this lovely island that offers interesting walks and hiking around the region. This place is specifically known for the sun, the waters of the sea and its lovely white sand. The mountain ranges are equally appealing due to their untouched beauty and covered with thick shrubs of Mediterranean macchia. You can catch a glimpse of the Tuscan group of islands with beautiful sculpted granite that look simply spectacular to one's eyes. The beauty of this island is enhanced during the springtime, when there is a burst of colors and looks simply incredible.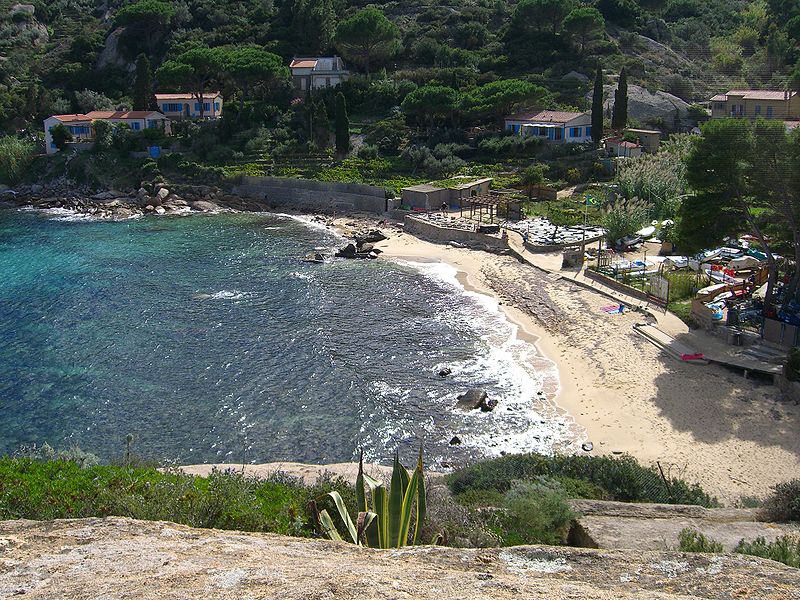 Giglio island is known for its rich flora and fauna and you can find lots of variations in the nature in this place. Strawberry trees, chestnuts, Mediterranean bushes, Aleppo pine can all be seen on this island. Generally, the Aleppo pine has to be replanted as the forest catches wild fires sometimes during the summertime. Another interesting feature found among the landscape of Giglio is the presence of smooth granite surface that covers the cliffs. Across the western side, you will be able to see more steep slopes, lofty mountains and cliffs lying close to the sea. The Eastern side comprises of coves, beaches, small cliffs and bays along the Giglio Island.
Villages of Giglio
Most of the population of Giglio is concentrated along the three villages comprising of Giglio Porto, Giglio Castello  and Giglio Campese. Right across the eastern coast, one can see the lovely village of Giglio Porto with colorful row houses situated amidst the cove among two piers. There are boats sailing in the harbor in the crystal clear waters of the island. This is the main commercial and tourist centre, where you can find a waterfront along with lots of people walking around replete with restaurants and other shops.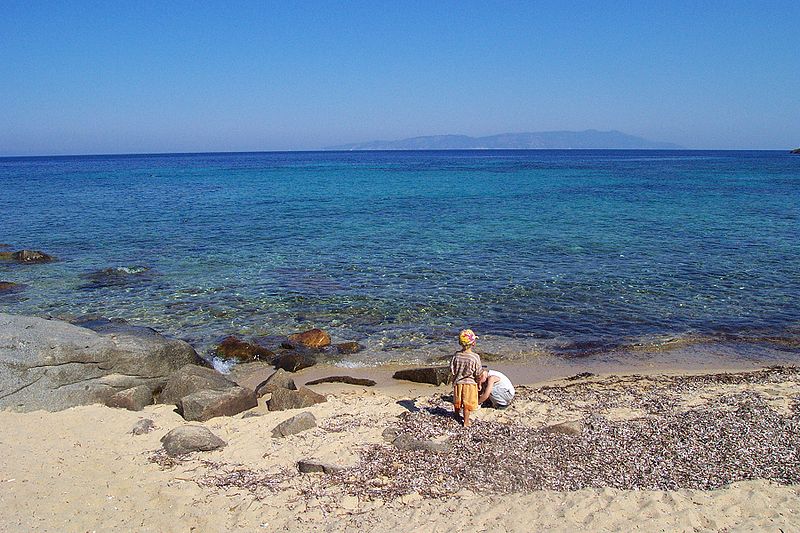 Giglio Castello is located at about 405 meters above sea level and comprises of vineyards and narrow winding roads. This is one of the oldest towns that have preserved their look and appearance, surrounded by a medieval atmosphere with high walls and towers along with a fortified structure. Giglio Campese is one of the recently constructed townships and is now regarded as a vital tourist spot. It comprises of beautiful sandy beach located along the west coast and looks simply incredible.
On one side, you can come across a solid cliff whereas on the other side, the Campese bay is surrounded by a majestic tower built during the 17th and the 18th century. Besides, this place is a well-known spot for windsurfing and sailing activities.
Getting to Giglio
If you are traveling by plane, then both the airports of Rome and Pisa are located closely to this island. From there you may have to take a taxi to reach Porto Santo Stefano. There are also trains running from Rome and Pisa which takes around 2 hours and then you will have to catch a bus after reaching the station that takes you to Porto Santo Stefano. If you are commuting by car through Pisa and Florence, then you need to drive towards Grosseto, which takes you to the bypass towards Rome. Just continue further and follow Via Aurelia Albinia to reach Porto Santo Stefano.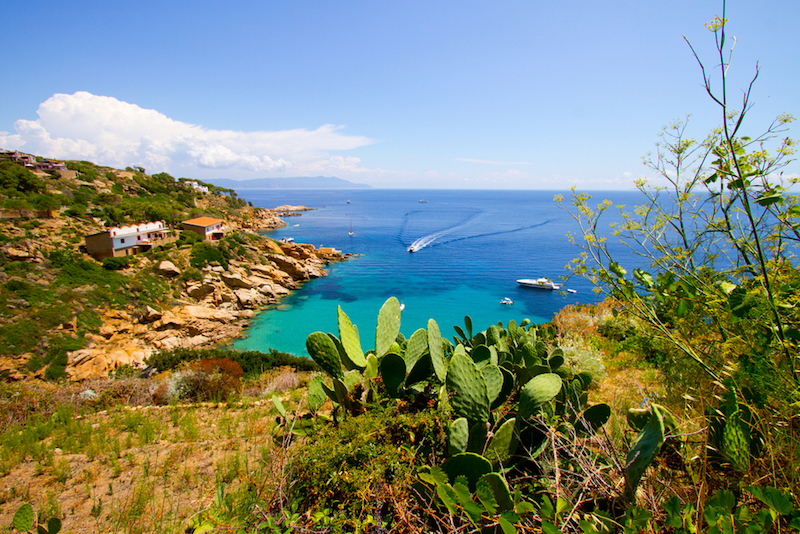 Lodging and Accommodation
You can find lots of options when it comes to staying in Giglio, from luxury hotels and restaurants to private apartments offered on rent. There are around 12 hotels for selection available across Giglio along with camping sites. Self-catering holiday homes are the best choice,  as they offer plenty of good opportunities to manage your living expenses as compared to expensive hotels. However, if you love the comfort and elegance and are ready to pay the price, then hotels are the best bet.
Camping sites also provide all the required amenities with an excellent sea view along with a bar, supermarket and playground facilities and most of them are located close to the beaches.
Eating Out in Giglio
There are plenty of fine restaurants around Giglio, where you can find some sumptuous food with a variety of cuisines served to cater to different taste buds. Most of the places serve good seafood and the best Tuscan fare amidst other kinds of international cuisines. There is a wide selection of food served with exotic flavor made using fresh ingredients in most of these restaurants. Besides, there is a choice of wine with food accompaniments served in the best hotels amidst a great ambience to the delight of the travelers. You can also have some great time in the pubs and bars found in Giglio amidst an informal atmosphere.