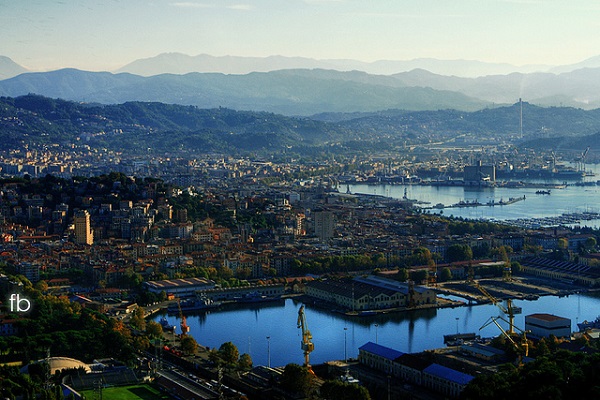 La Spezia is located in Liguria in northwest Italy. The city is located between Pisa and Genoa and is an important port for both commercial as well as military purposes. La Spezia has been renovated for centuries, since pre historic times. It mainly gained its importance during the Roman era. La Spezia is heavily influenced by the Lingurian era; several monuments, buildings and streets in the city still show influences and aspects from that ancient era. The climate of the city is typically Mediterranean with hot summers, mild winters and heavy rainfalls in spring as well as in autumn.
Attractions in La Spezia
Abbey church of Santa Maria Assunta
The abbey church of Santa Maria Assunta was built in the 13th century and houses several beautiful art works many of which come through the smaller and suppressed religious groups. The church is mainly worth a visit due to its interiors and its beautiful artwork, the architecture is not very ornate.
Church of Saint Giovanni e Augustino
The church of Saint Giovanni and Augustino was built in the 16th century. The church's architecture is in accordance to that century however the interiors are from different centuries. The interior has a single nave with art pieces and other decorations from the 18th and the 19th century.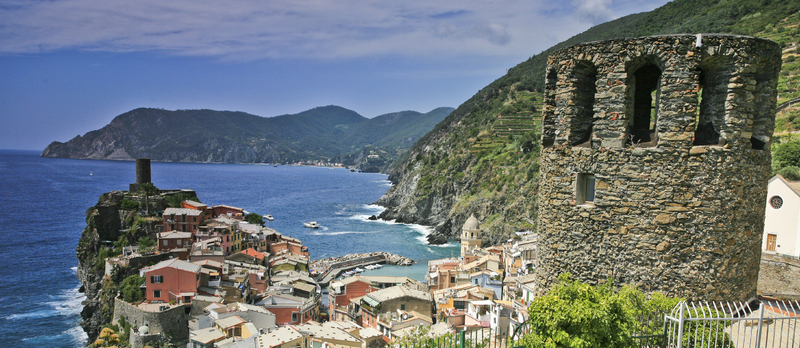 Castle of San Giorgio
The castle of San Giorgio is probably the most interesting attraction in the city. It was originally built as a watch tower and was then renovated to make it a castle somewhere around 1262. It was once destroyed quite considerably after which new fortifications and an additional castle was built here in the 15th century.
Cristo Re Dei Sicoli
Cristo Re Dei Sicoli is an ancient cathedral in La Spezia. The cathedral was built in 1975 for a special project and was designed and built by Adelberto Libera. Since this is the newest cathedral in the city, it's worth a visit for its interesting present day architecture and decorations.
Ubaldo Formentini
The Ubaldo Formentini is the civic museum of the city and is located within the castle of San Giorgio. The museum has several different exhibits and is a good place to learn a little about the history and the culture of the city.
Museum of Modern and Contemporary Art
This is one of the most interesting museums in the region because of its amazing collection. The museum showcases a wide range of art works and paintings by the local artists. The contemporary art collection in the museum is quite interesting.
Old Town
The old town or quarter of La Spezia is charming and reflective of its amazing history like it is with most cities. The old section of the city still has very narrow streets that are twisting their way across the section. This part of the city has several good things to notice, the old buildings here are standing since centuries and the architecture is reflective of its past. There are traces of Lombard era almost everywhere in this section of the town.
Getting to La Spezia
The best way to reach La Spezia is by train. The city is located between Pisa and Genoa so the trains running between these two cities pass through La Spezia. There is a train line which passes from La Spezia and goes to Levanto with the scenic Cinque Terre national park on the route. Day tickets as well as weekly passes can be bought in advance. It is just as easy to travel through buses as well since the nearby towns are frequently connected to La Spezia by buses. However, if you want to reach the city from another region trains are much more comfortable.
Moving Around the City
Most attractions in the city are located around the center of the town and can be explored on foot. Those with their own cars can move around in their cars as well, however, parking can be a problem in some areas in the city. The easiest way then is to use the public buses; these are inexpensive and cover most part of the city. Bus stops are everywhere around town so it is quite easy to move around the city without the hassle of finding a parking lot.
Stay and Accommodation
La Spezia is an important port so it receives quite a lot of tourists every year which is why it has plenty of good places to stay. There are numerous hotels, expensive as well as inexpensive through the city. There are also quite a lot of good bed & breakfasts that provide good comfortable accommodation for very low costs. Some good places to stay in the city are hotel della baia, Albergo garden hotel, My one hotel La Spezia, Hotel Florida Lerici, Hotel 5 Terre Snc, Hotel Nelle Gestioni Ravecca Srl and quite a lot of others.
Eating Out in La Spezia
La Spezia would be quite enjoyable for those who love food. The city has plenty of good restaurants, deli, pizzerias, cafes and fast food joints serving everything from local Italian food, home style regional dishes, pizzas and almost every other cuisine one could think of. The cafes here serve good light dishes, sandwiches, paninis and other delicious dishes. The best thing to do would be to try few of the restaurants serving local food like Da Duccio, La Taverna di Donna Paola, Porto Antico, All'Inferno, Vicolo Intherno and Bolle in Pentolla.
Shopping in La Spezia
La Spezia is a good place to shop since it has a good variety of local regional wares as well as specialties of other regions too. The clothes available here are quite good, like cashmere, silk and woolen clothes. Also, there are a few shops in the old section where visitors can purchase some good pottery and terracotta items. The weekly markets that are held here are especially colorful and interesting. Cheese and wines are also a good buy since Italy is known for both these items and a good selection of both these things are available in the city.