Italian Gardens: Tradition and Beauty
People from the world over visit formal Italian gardens, i giardini Italiani, known for their grandiose yet tranquil ambience. Be it one of the finest Italian Renaissance gardens at Villa Lante in Rome, the renowned garden surrounding Palazzo Giusti with its cypress-lined avenues, or the statue and fountain-filled Giardino di Boboli in Florence, traditional Italian gardens are some of the most respected all over Europe and the world.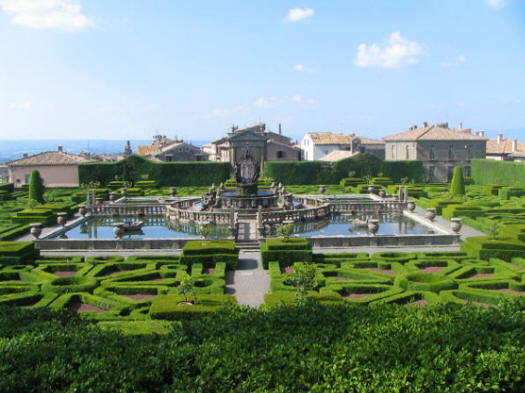 A Formal Italian Garden
But these gardens have come down the centuries to modern Italy, and were created by the nobility. Italian gardens today are much more informal, and often include vegetable gardens which provide fresh produce for the average Italian kitchen. Whereas there are still people who create gardens with topiaries, statues and fountains, the modern Italians have also adopted a few other European styles, the British and French in particular.
That aside, due to the difference in climate from the cold and wet north to the warmer and almost arid south, the gardens in various parts of Italy vary in their vegetation and structure. This has led to the popularity of fusion Italian gardens in modern times, namely the Tuscan gardens.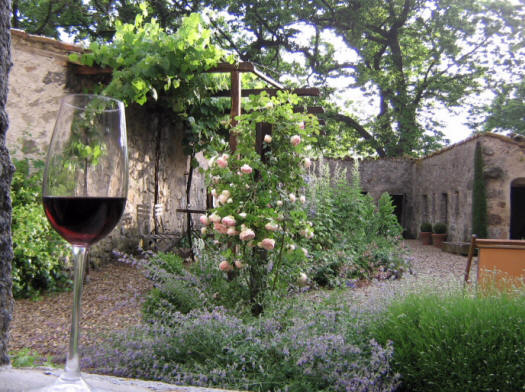 A Tuscan Backyard Garden
One of the most famous exports of Italy today, the Tuscan style is a curious mish-mash of formal principles of gardening mixed with a few peasant characteristics, like wildflowers and vegetable patches, along with a mixture of the sort of plants found in the north and south of Italy. These sometimes include some trees that are quintessentially Italian, like the Olive, Fig and Cypress, which need specific care regimen.
Whether Renaissance or Tuscan or Roman, wild or well-pruned, Italian gardens have a charm all their own that mimics the essential appeal of Italy and its people. While it is great to be able to visit Italian gardens in Italy, it is also possible to bring some of its charms home into your own garden with a judicious adoption of plants that give an Italian feel. Some of the gardening experts writing in the Italian garden category of Life in Italy do just that.
Now you too can really understand what Italian gardens and gardening in Italy are all about, read tips on growing various Italian plants, tend to your Italian herb or vegetable garden or use environment-friendly gardening methods. Just browse though the articles, and they will update you with all that there is to know about the gardens of Italy.
Introduction by: Damyanti Ghosh, October 2009