How often have you dreamed to finally learn the many secrets to Italian recipes? If you like cooking, what follows is like a holy grail: read on!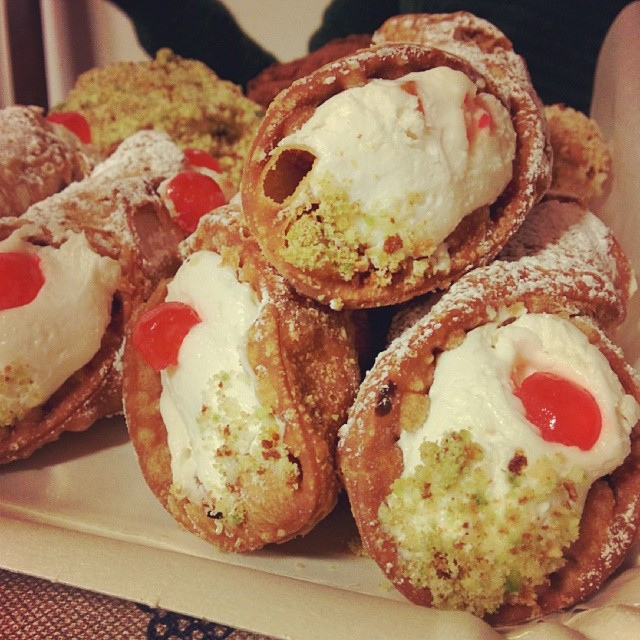 Cooking Italian and the secrets to Italian recipes
How many times have you spent hours online looking for the best Italian recipes, or even asked a friend how to make a traditional dessert? Or are you one of those people who just walked out of a book store hugging a cookbook with enough recipes to last you a lifetime?
If you did any of these things, you're more than likely able to put together a couple of good dishes, you may even, in fact, master them, but do you really know what truly makes them "Italian"?
Because we need to be careful, especially in the US, where so many dishes get the "Italian" tag, even if they have nothing to do with Italian food.
Here, I will give you some basic guidelines and ideas on what true Italian cooking is, a few secrets to Italian recipes you'll find really handy!
Italian desserts
We'll start our trip into the depths of Italian culinary tradition by taking a glance at the world of desserts and start with some simple, basic principles.
One thing you may need to remember about Italian desserts: in general, they tend not to be as heavy and butter-laden as the American ones. The most common sponge cake used as a base for the majority of cream cakes, for instance, is pan di Spagna, which is simply made with flour, eggs and sugar.
Mind, this doesn't mean that Italians don't bake heavier cakes or do not like their creamy desserts, but they tend to rely more on lighter textures, fruit and natural flavors like fresh vanilla or citrus rinds rather than butter.
Spices
The most common spices used in Italian desserts are fresh vanilla, cinnamon, aniseed, nutmeg and cloves. Italians also use candied fruits and citrus peels in many of their cakes and creams.
Liquors
Sweet wines and liquors are often used in cakes and cookies: rhum, Marsala, Maraschino, red or white wines and sometimes Cognac are favorites of Italian baking. Wine and sweet liquors are often used to cook fruit: pears are often paired with red wine or maraschino; apricots and apples are lovely used with rhum.
Jams, Raisins & Nuts
Jams are widely used for cookies and crostata, an Italian type of fruit tart. Nuts are also a well loved dessert ingredient: pinoli, hazelnuts, almonds or sometimes pistacchi are essential in some delicious recipes. Raisins are used in cakes, many times coupled with rhum.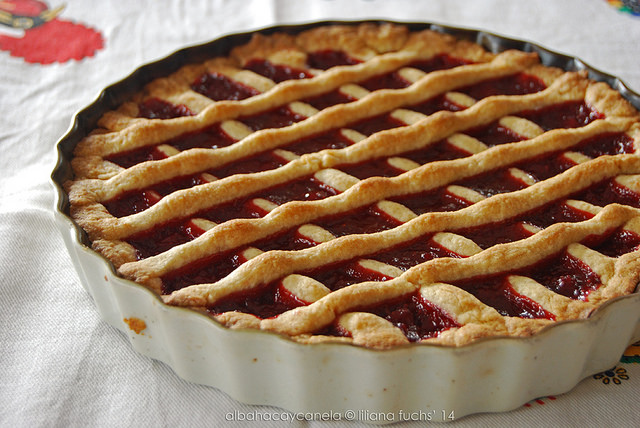 Cheeses
Soft, mild cheeses are often used to make cakes and pastries. Mascarpone is one of the best known cheeses used in dessert making, notoriously used to prepare tiramisù, a quintessentially Italian treat made with savoiardi (lady's fingers for the anglophone world) soaked in espresso, and layered with a cream made with mascarpone, sugar and egg.
Ricotta cheese is an ubiquitous ingredient in Italian cuisine. In dessert making, it is used in crafting cannoli, a Sicilian delicacy consisting of a crumbly pastry shell, shaped like a tube, filled with a mixture of ricotta, sugar, candied citrus peels and chocolate flakes. Ricotta is also often used to make cakes, both as an ingredient and as a filling: in fact, "cheesecake" in Italy is often made with ricotta, not with cream cheese!
Batter and dough
Depending on the type of cake, Italians use different types of batter, just as the Americans do. Let's take a look at some of the most popular:
Pasta Frolla: this is used more often to make crostate or some types of cookies.
Babà Dough: This one takes a lot of energy to make, but is fantastic and light.
Pan di Spagna: Used for layer cakes and in certain puddings, as we mentioned earlier in this article.
Savoiardi: although not strictly a dough, savoiardi are an essential, basic ingredient of many Italian desserts.
Sfoglia: it is the most difficult to make (but you can find it already made at supermarkets), but is an essential ingredient for a huge number of desserts.
Don't forget that Italian desserts are accompanied by homemade grappas, limoncello, sweet dessert wines or delightful liquors. This is always expected and really adds a wonderful accent to the end of a lovely meal.
By Jackelin J.Jarvis