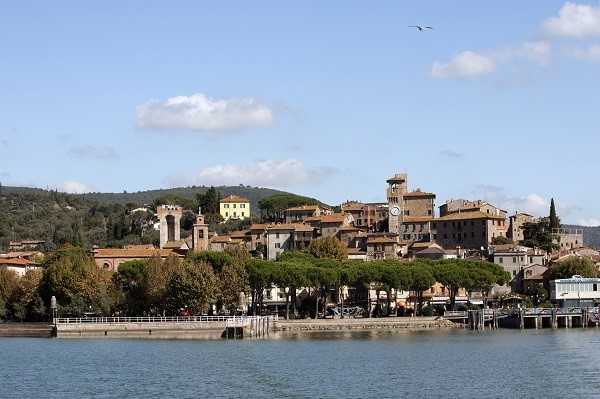 I was fortunate enough to be invited on a trip with an Italian friend. It was autumn and he wanted to show me Isola Maggiore. The island is one of three islands inside Lago Trasimeno, Italy's fourth largest lake situated just inside Umbria close to Tuscany.
We parked the car and boarded a small ferry north of the lake at Tuoro Navaccia near Tuoro sul Trasimeno. It was a short crossing and we stepped off the ferry into a unique world which reminded us it was once a small medieval fishing village. The islanders live in the cluster of buildings along Via Guglielmi close to the water's edge. Most of the island is covered with olive trees and an abundance of rabbits.
Our first port of call was at a bar just ahead on the right-hand side. There is plenty of outside seating to enjoy an Italian coffee. Comfortable shoes are essential for the trails on the island. Depending on the route you choose you will pass the church of San Michele Arcangelo and the church of San Francesco (also known as Villa Guglielmi). Make sure you go to the higher points of the island, I guarantee you will be enthralled by the views across the lake and captivated by the island's tranquility. It is said Saint Francis stayed on the island during lent in the year 1211.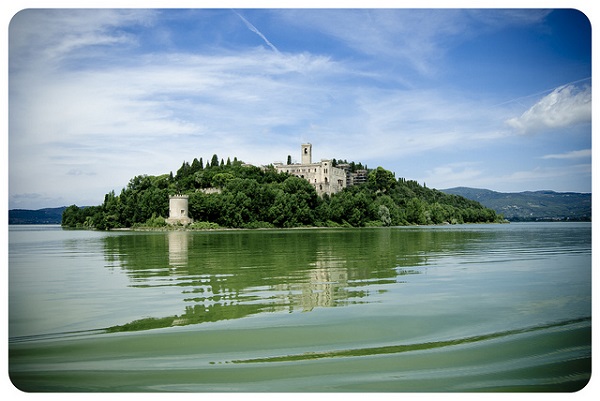 Walking brings on an appetite and you'll be lured down to Via Guglielmi. All'Antico Orologio (The Ancient Clock) situated alongside la Casa del Capitano del Popolo is a good choice. We were led through a dining room and out into the restaurant's garden overlooking the lake. There are plenty of tables, but I would suggest making a reservation for lunch (telephone – Italy 0758 254211). Many of the dishes include fish from the lake such as perch fillets with butter and sage, or roast carp, as well as traditional Italian cuisine.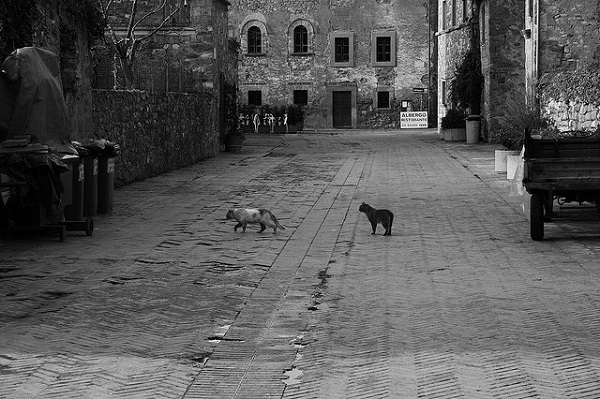 Try to leave enough time to visit Casa del Capitano del Popolo, the island's museum and Chiesa del Buon Gesú. Irish Stitch Lace was introduced to the island in the early 20th century and is still practiced so a visit to Sede delle Opere Pie Isola Maggiore, (Museo del Merletto), the lace museum, is recommended. You may also find a chair outside a residents home with handmade lace for sale.
There is a small gift shop located on the corner near the bar I mentioned earlier. It is full of souvenirs and beautifully painted earthenware.
When early evening arrives and you stroll down towards the jetty, look out for the eight resident geese. They're never far away watching people come and go. If your timing is right for your return ferry to the mainland, you'll witness an amazing sunset in the direction of Tuscany.
By Fay Henson
See also Lake Trasimeno