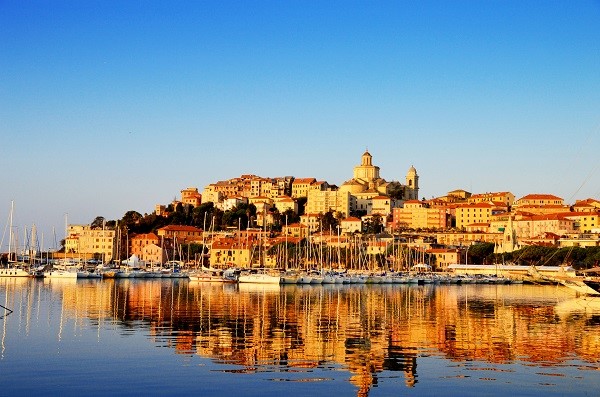 Imperia is a comune and a coastal city located in the Liguria region. It is also the capital of the Imperia province and in the earlier times it had been the capital of the ancient district of Intemelia. The city is well known for its cultivation of olives and flowers. During the summer months plenty of tourists from all over Italy and from other countries visit the city. There is an indoor pool which is known as Piscina Felice Cascione which is very famous and hosts various international and national aquatics events.
There are two historical districts in the city, Oneglia and Porto Maurizio, which lie on either sides of the Impero River, origin of the city's name. Porto Maurizio is located on the west of the Impero River on a peninsula and stretches along the coast. It is quite a wealthy and colorful district which has many narrow winding lanes. The economy of this district is mainly dependent on tourism. Oneglia lies on the other side of the river and has a port. This district is more industrial and modern in nature. The center of this district is the Dante Square around which the other parts have developed.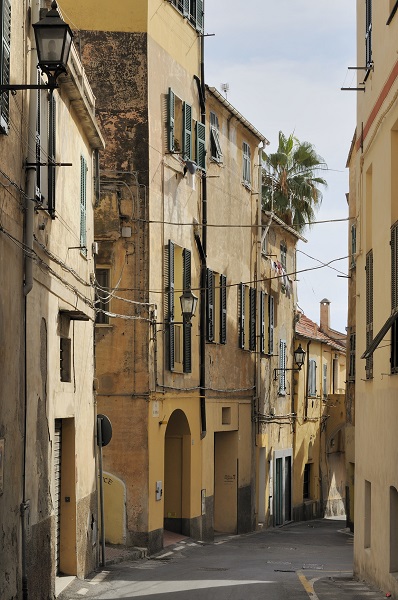 Attractions in Imperia
San Maurizio Cathedral
The beautiful cathedral of San Maurizio is located in Porto Maurizio. The cathedral was built in 1781 by Gaetano Cantoni. It has a classic façade and is a very important religious monument in the city. Also, the cathedral is the largest in the Liguria region which makes it a very important landmark in Imperia.
Parrasio
Parrasio is the old town in Porto Maurizio. This beautiful quarter of the city is definitely worth a visit since there are many interesting surprises in store in this part of the city. This part of the city is characterized by many narrow winding lanes that are lined with ancient houses, some of which are crumbling. There are also many good stores and shops in this part of the town.
Santa Chiara Convent
One of the most important religious places in Imperia other than the cathedral is the Santa Chiara Convent. The convent was first built in 1365 and had to be reconstructed later. The present day façade was built in 1741. The architecture of the convent is quite classic and beautiful.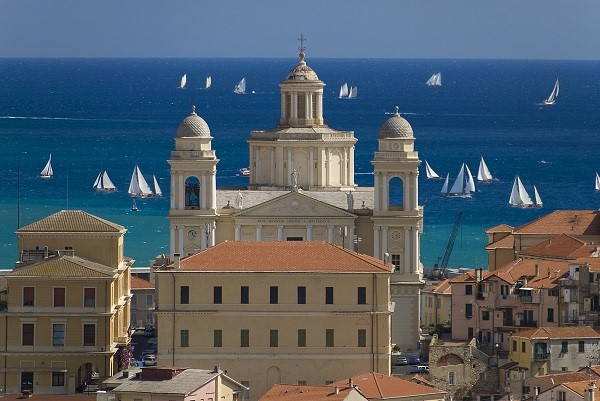 Villa Grock
Villa Grock is located in Oneglia district of Imperia. This is not a very large villa but it is still worth a visit because of its beautiful architecture which has several details and carvings.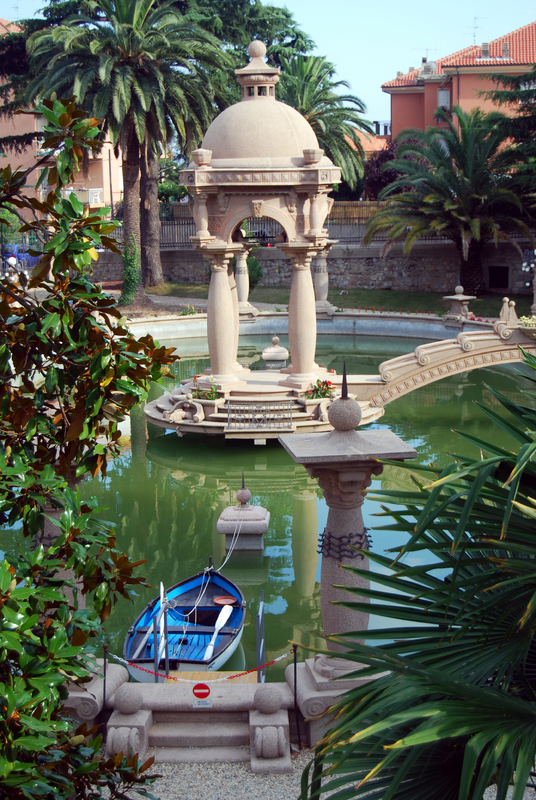 ­San Giovanni Battista Church
In Oneglia the San Giovanni Battista church is worth visiting. The church was built between 1739 and 1762 and has been renovated a few times later. Inside the church are several beautiful art works and elegant ornamental decorations.
Santa Maria Maggiore
The Santa Maria Maggiore church is located in Montegrazie and is smaller than the other churches in the city.
Getting to Imperia
Imperia is quite a well known tourist destination and hundreds of visitors travel to the city each year because of its natural beauty and its many attractions. Reaching the city is not very difficult since it is very well connected to most destinations in the region. Visitors can either reach Imperia by the state buses which operate in the region or drive down to the city. Every day several buses depart for Imperia at regular intervals from the main bus stations in the cities and towns of the region. Visitors can purchase tickets from the station itself.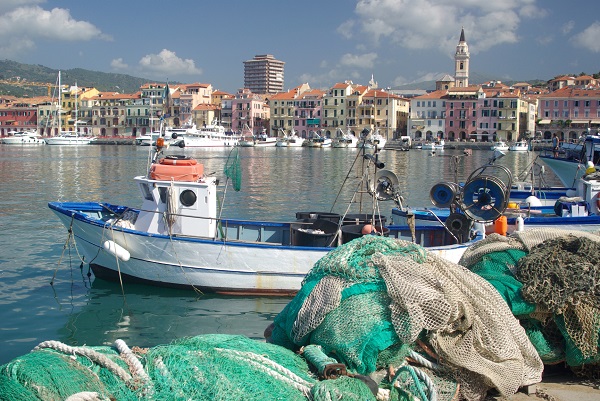 Moving Around the City
Imperia is not a very large city, it is spread over an area of only 45 sq km which makes it easy for visitors to explore it. The best way to explore the city is on foot since there are only a few sight seeing attractions in the city which can all be covered in a day on foot. There are many picturesque cobblestoned streets which are lined with shady trees and ancient buildings that make it enjoyable to walk around. Visitors can also rent bicycles during their stay in Imperia. Those who have a car can drive around, although it won't be necessary. There is also a public bus service in the city which can be used by visitors.
Stay and Accommodation
Imperia is quite popular as a tourist destination in the region and in the summer months the city tends to get packed with tourists who come to enjoy its natural beauty and its charming architecture. For this reason there are plenty of good accommodation options in the city to choose from. During the peak tourist season it gets very difficult to get decent rooms at low prices so visitors would have to get the bookings done well in advance.
Some of the best hotels in the city are:
Hotel Rossini Al Teatro, Piazza Rossini 14. Ph. +39 0183 61206
Albergo Hotel Ariston (closed November to March), Via Privata Rambaldi 2. Ph. +39 0183 63774
Hotel Croce di Malta, Via Scarincio 148. Ph. +39 0183 667020
Hotel Kristina, Spinata Borgo Peri 8. Ph. +39 0183 297434
San Damian Hotel and Agritourism, Strada Vasia 47. Ph. +39 0183280309
Hotel Corallo, Corso Garibaldi 29.
Residence Villa Marina, Corso Roosvelt 2. Ph. +39 0183 294388
Eating in Imperia
Imperia is filled with many restaurants and pizzerias that serve good quality local food at inexpensive prices. There are many restaurants in the city where visitors would be able to find fresh sea food and regional specialties. There are also many good cafes, bars, and pubs in the city where visitors would be able to find light lunch dishes, appetizers and wine. Some of the best restaurants in Imperia are:
Ristorante Beppa, Via Andrea Doria 24. Ph. +39 0183 294286
Ristorante Lucio a Casetta, Strada Lamboglia 16. Ph. +39 0183 – 652523
Ristorante La Nassa, Piazza Nino Bixio. Ph. +39 0183 769367
Ristorante La Ruota (specialised in seafood), Largo Varese 25, by the sea. Ph. +39 0183 61206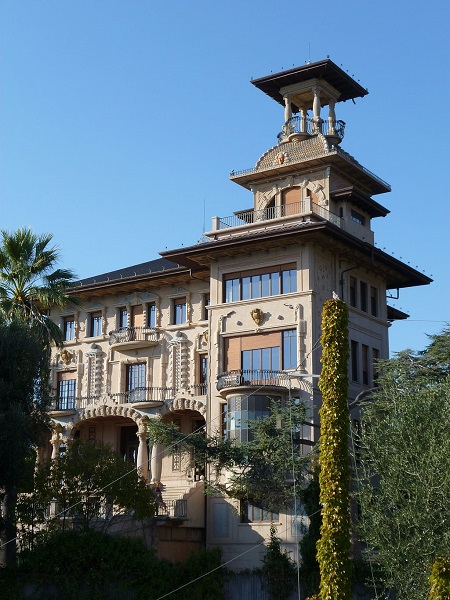 Shopping in Imperia
In Imperia most shops that visitors would find around the main sight seeing attractions are all geared towards tourists so the products that are sold are quite costly. The old town of the city has many interesting shops that sell antiques, handicrafts and good locally made artifacts. The food stores in the city have good quality cheeses, extra virgin olive oil and many good food products. A wide variety of wines are also available in the city.
The email address of the tourism office in Imperia is [email protected]