Sappada is a beautiful town in the Veneto region of Italy, rich in history, culture and natural beauty. One of the ways to learn about this city of the Dolomites is through its folklore and the historical traditions it keeps alive to this day.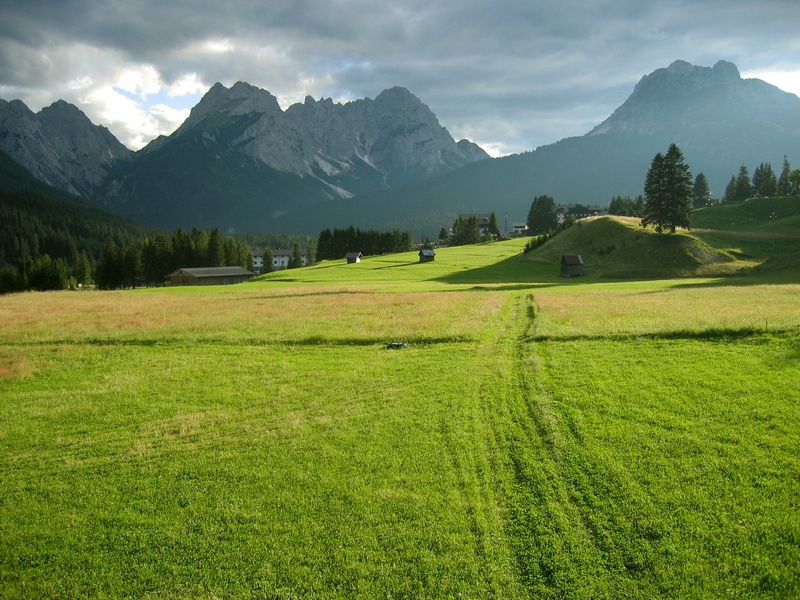 Sappada's Carnival is one of its most popular traditions. It takes place during the three Sundays before Lent, each of which is dedicated to a particular category of people living in Sappada: the farmers, the poor and the gentlefolk. All performances are accompanied by Rollate, the masked figure symbolising Sappada. He is a striking character wearing a big fur coat, horizontally striped trousers and a moustached mask. The two large cowbells he wears, known as Rolin, are the source of his name.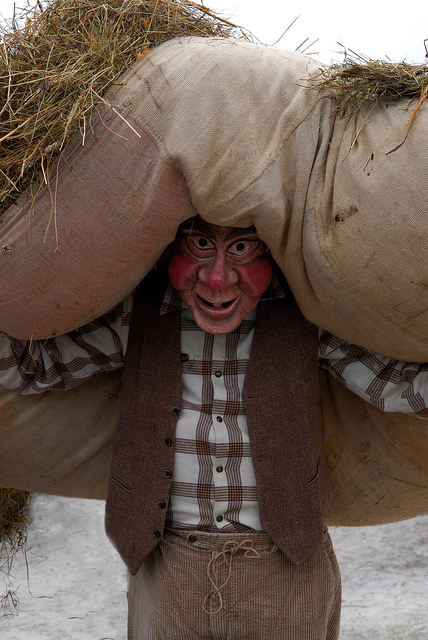 Sappada is about five kilometres long and is divided into fifteen neighbourhoods. You can explore Old Sappada by enjoying a pleasant stroll through its historic quarters such as Mulback, Cottern, Fontana, Hoffe, Kratten, Soravia, Ecche, Pucche and Bach, where I have a little apartment. In front of my apartment I can see the old little church of San Antonio
For centuries carpenters and carvers have handed down the traditional art of working alder, linden and Swiss pine to create and decorate houses, barns, furniture and tools. Sappada's famous carnival masks and sculptures are even showcased every year at an award-winning sculpture symposium. In accordance with tradition women dedicate themselves to the art of needlework, producing traycloths and the typical fabrics and textiles of the area. These are skills rooted in local folklore and history, which the natives treasure and that continue to this day.
There is no shortage of events, shows and festivals celebrating local traditions from the Carnivale to the Folklore Festival, which features performances from international groups as well as local celebrities like the Holzhockar (The Woodcutters). The city also hosts the Borgate in Festa (Quarter Festival) in Old Sappada and the Beer Festival (SappaMukky), which features local food specialities.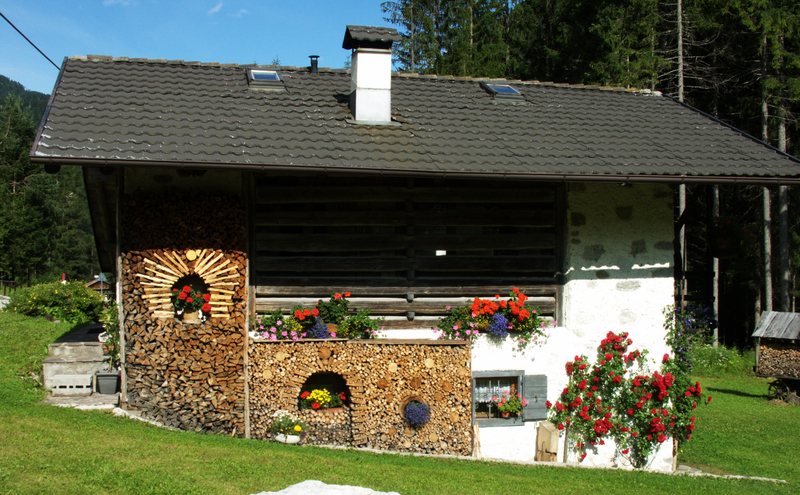 The Vita Nelle Vie Initiative fills the streets of Santo Stefano di Cadore every Friday during the summer with lively events; and in Costalta they celebrate art with a wooden statue in a wooden house in a wooden village.
Local costumes are the result of ancient traditions, which are passed on from one generation to the other. These costumes give an identity to the 1,350 people living in the city's different quarters, which are distinguished by particular symbols and religious customs such as the Cappellette and the pilgrimage, on foot, to the Sanctuary of our Lady of Luggau every September.
When you arrive in Sappada you will likely rediscover the pleasures of the table and a taste for traditions. You can taste the numerous regional specialties in mountain huts and cozy restaurants. Sappada's gastronomy tradition is varied, from typical cheeses and hams to barley and bean soups, from the casunziei, a traditional first course, to the second courses of seasoned or smoked meat. Mushrooms, radicchio and polenta are all big here. The town's home made cakes and the herbs and fruits of its forest-flavored grappas, used to facilitate digestion, are also not to be missed.
I particularly enjoy the apple fritters at Baita Mondeshein. If you'd like to try them at home:
Take 5 egg yolks, the grated rind of 1 lemon, 1 liqueur glass of grappa, half a glass of beer, 1 sachet of yeast, 200 grams of flour and 1 sachet of vanilla sugar. Mix all ingredients together well, cover the mixture with plastic wrap and chill in the fridge for an hour. Add two peeled, chopped apples and 4 stiffly beaten egg whites; use a spoon to form little balls and fry the balls in hot oil. Serve with a sprinkling of icing sugar. Delicious!
Meanwhile at the Keisn Restaurant, from late September to mid-October, mushrooms will be featured throughout the menu. The mushrooms then give way to pumpkin, which will play a starring role from mid-October until the end of November.
As I already said, polenta and mushrooms is the most famous dish in Sappada. If you are in the area in the autumn make sure to seek out some freshly picked mushrooms to enjoy. If you are unsure as to whether the mushrooms you have picked are edible have them examined before eating.
By: Elisa Bressan