Many of America's most beautiful buildings are a result of the creativity and tireless efforts of Italian American architects. Who can forget the influence that Mario Joseph Ciampi had on buildings and public spaces in the San Francisco's Bay area? Or the genius of Romaldo Giurgola, instrumental in the designs of buildings like the Lang Music Building, the United Fund Headquarters Building, Penn Mutual Tower and the INA Tower? Then there is Thom Mayne, recipient of the Pritzker Prize, Brunner Prize and the Edward MacDowell Medal.
Over One Thousand Buildings – That's Pietro Belluschi For You!
When discussing Italian American architects one can't help but think of Pietro Belluschi, the leader of the Modern Movement in architecture, who was instrumental in the design of more than a thousand buildings.
Belluschi is a man of humble origins. Born in Ancona, Italy, he served in the Italian military during World War I. Once the war ended, Belluschi completed a degree in civil engineering from the University of Rome and, even though he didn't speak a word of English, decided to move to the United States.
After studying at Cornell, Belluschi began his U.S. career as a draftsman in Portland, Oregon. Twenty years later he had achieved a reputation as being one of the United States' foremost architects. One of Belluschi's most famous works is the Equitable Building, which is coated in aluminum and was designed in 1947. Belluschi was also the dean of the prestigious MIT School of Architecture and during his time there he also acted as design consultant and collaborator on several high profile projects, including the Pan Am Building in 1963.
Clever in his approach to structure as well as style, Belluschi was hailed as one of the leaders of modern architecture. Belluschi always favored the use of new materials to improve his designs and buildings. In 1972, Belluschi was awarded the prestigious American Institute of Architects Gold Medal and in 1991 the National Endowment for Arts conferred upon him the National Medal of Arts in commemoration of the work he produced duing his career.
Mario Ciampi: the man Responsible for Modern Day San Francisco
Visitors to San Francisco who notice the modern buildings and public spaces dotting the area should know Italian-American Mario Ciampi is the creative mind behind them. Ciampi is famous for his profound influence on the modernization of various buildings and public spaces within the city.
Ciampi was born in San Francisco to a traditional Italian family that grew grapes for wine. Between 1930 and 1932, Ciampi studied architecture at Harvard University and then at the École des Beaux-Arts in Paris. Ciampi founded his own firm, the M.J.C. and Associates, in 1945.
Some of the best examples of Ciampi's work include the Westmoor High School in Daly City, California, and the University of Berkeley Art Museum, which is now known as Berkeley Art Museum and Pacific Film Archive. Ciampi also designed the Sonoma Elementary School, Newman Hall in Berkeley, Marjorie H. Tobias Elementary School in Daly City, California, and the Corpus Christi Catholic Church in San Francisco, California. Ciampi was also instrumental in designing the Interstate Highway 280, located between San José and San Francisco, in California.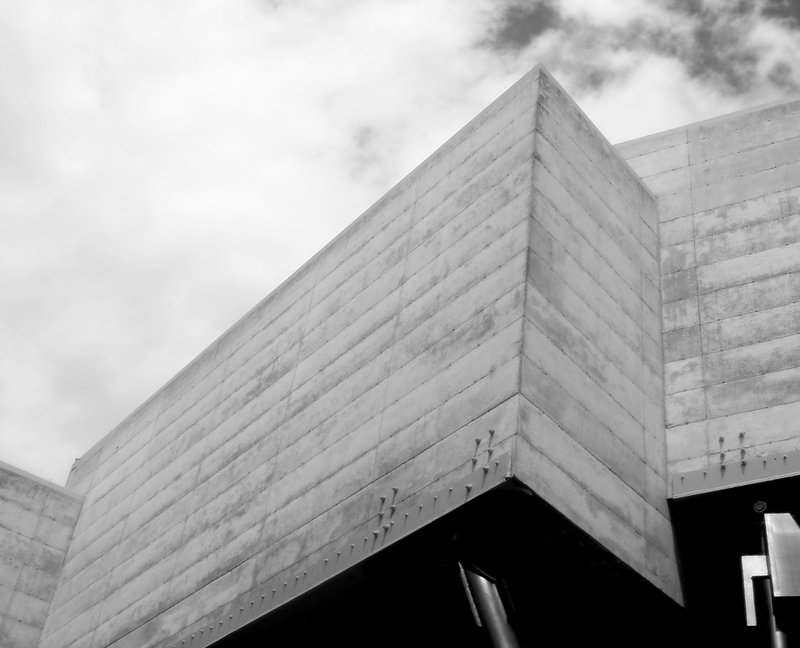 Vito Hannibal Acconci – Master of Many Medias
An installation artist, landscape architect and a conventional architect, Vito Hannibal Acconci started his career as a poet in the 1960s. Acconci's art was often controversial, but he always managed to remain true to his vision.
Acconci has often been perceived as a narcissist of sort and this aspect of his personality has seeped into his art. One of Acconci's most famous installations, "Seedbed," consisted in him laying under a ramp at the Sonnabend Gallery, masturbating while articulating his fantasies over a loudspeaker to visitors on the ramp. "I knew what my goal had to be: I had to produce seed, the space I was in should become a bed of seed, a field of seed – in order to produce seed, I had to masturbate – in order to masturbate, I had to excite myself," Acconci said about the piece.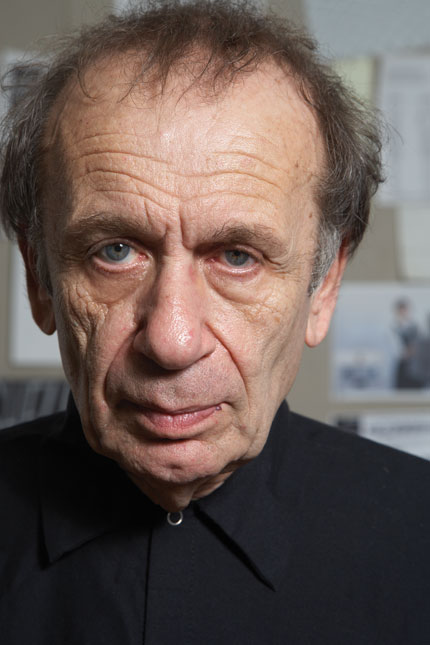 During the 1980s, Acconci was dabbling in various art forms including creating furniture, as well as garden and house prototypes. In 1988 he founded the Acconci Studio where he focused on the theoretical aspects of building and design. Acconci is also the designer of the United Bamboo Store located in Tokyo. Only in recent times has Acconci focused on architecture and landscape design, with an eye on integrating private areas with the public. An example of this is his work, Walkways Through The Wall.
Another fine example of Acconci's architectural works is Dirt Wall, located at the Arvada Center Sculpture Garden in Colorado. The wall starts just outside the Arvada Center and runs all the way inside, rising from ground level to a total height of 24 feet. The wall is made of steel and glass and is comprised of different kinds of sand, volcanic rock, topsoil and red dolomite. These materials are visible through glass panels and are an attempt to bring the underground upwards and top portions down.
Author, Professor, Architect – Romaldo Giurgola
Romaldo Giurgola is renowned for such noted architectural works as the United Fund Headquarters Building in Pennsylvania, Lang Music Building at Swarthmore College, INA Tower in Philadelphia, Columbus East High School in Indiana, Layfayette Place (which is now known as Swissotel), Penn Mutual Tower, Wright Brothers National Memorial Visitor Center, Tredyffrin Public Library in Strafford, and Parliament House located in Canberra. Giurgola, of both Italian and Australian heritage, is also well known for being an author and professor.
Born in Rome in the 1920s, Giurgola studied at La Sapienza University in Rome after completing his service in the Italian armed forces. The Wright Brothers National Memorial Visitor Center, commissioned by the U.S. National Park Service, was one of Giurgola's first major projects. The building brought fame to both Giurgola and his partner and became a prototype for other NPS visitor centers. The design resounded with the aesthetic preferences pertaining to flight, aviation, space travel as well as technology prevalent at the time. The building also symbolized a departure from stringent modern tenets with respect to the program and the site.
The architectural critic Jan Rowan, included Giurgola along with Robert Venturi, Louis Kahn, Robert Geddes and George Qualls in the "Philadelphia School." Giurgola has also been instrumental in publishing various books on the philosophy and work of Louis Kahn.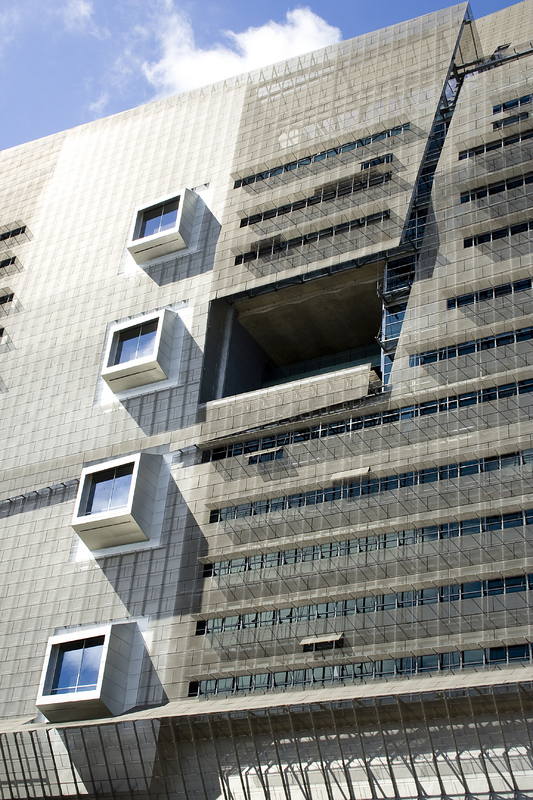 Giurgola was also sent an invitation to join the jury panel for the 1980 international competition for Parliament House in Canberra, Australia. Instead of being a jury member Giurgola preferred to become a participant. He went on to win the competition and eventually shifted base to Australia and became a citizen of the country.
The second important and noteworthy building designed by Giurgola is the very modest-looking St. Thomas Aquinas Church located in Charnwood. He won the RAIA Canberra Medallion for his work and in 2004 his design of St. Patrick's Cathedral in Parramatta won him the RAIA Sir Zelman Cowen Award, which is the highest award for architectural excellence in Australia. He received this award for the first time in 1989 for his design of the famous Parliament House.
The list of buildings created by talented Italian Americans is lengthy and also includes the creations of Thom Mayne like the Science Center School, San Francisco Federal Building, New Academic Building, Sun Tower in Korea Seoul, and the Blades Residence in California, Santa Barbara. With their creativity and ingenuity Italian American architects have really made their mark.