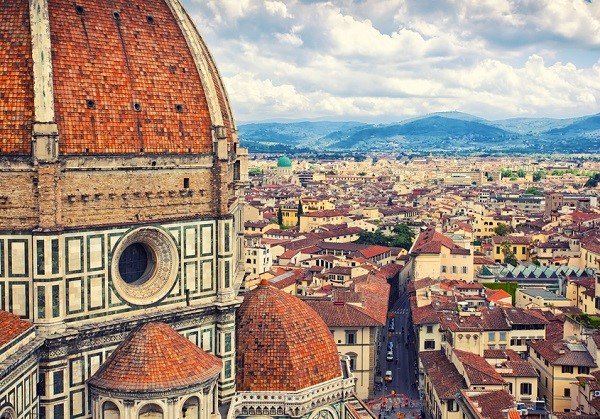 Florence was our favorite city. It was more quaint, personal, and intimate. The culture and climate of the city were less busy and massive than Rome for us. My wife and I were able to enjoy taking our time and slowly venturing out into the city streets. Aside from all the most popular sites to see, our favorite discovery in Florence was a gelato shop a few blocks from our hotel. We visited religiously twice a day in the afternoon and evening (even though it was winter, we still enjoyed our cold treat). With a more laidback and a small, large city persona, I would encourage all visitors to take their time and stroll through the back streets to discover the brilliant customs that make Florence stand apart. Explore our Florence Itinerary!
One of the best things about Florence is how close everything is. Most of the main tourist attractions are within walking distance. This city is compact and very warm and friendly. It is beautiful at night to take romantic walks through its streets and sit in a café to take in the rich and distinctive culture of this incredible city. You can stay at budget hotels as well as you can find many luxury hotels in Florence, like the Westin Excelsior Florence.
DAY 1, FLORENCE TOUR – BARGELLO, BATTISTERO & CAMPANILE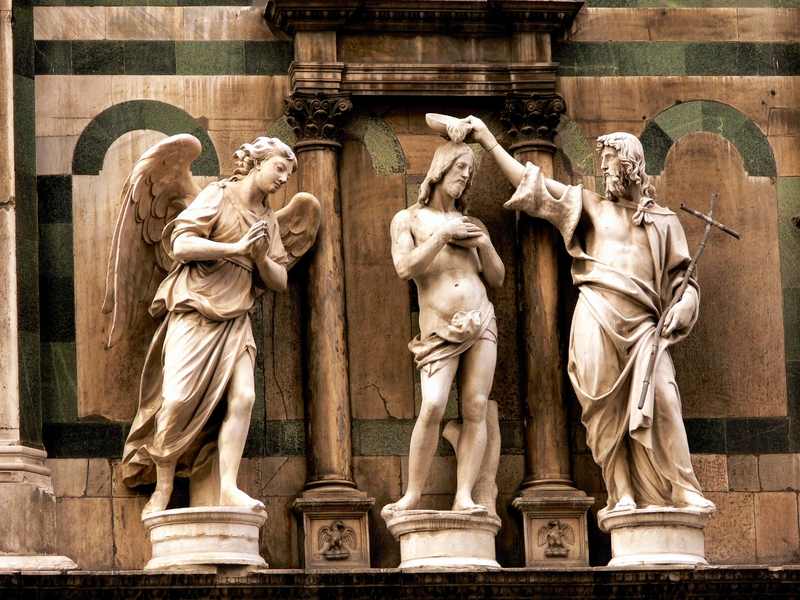 Bargello. This building showcases the Museo Nazionale which is the finest collection of Renaissance sculpture throughout the land. Here you can see works by Michelangelo, Donatello, and Benvenuto Cellini. The Bargello was first used for the chief magistrate during the Renaissance and was later used as a prison. This is the ultimate Italian collection of historic sculptures and it's worth the trip to see it.
Battistero. Start your day out visiting one of Florence's oldest structures. The Battistero (baptistery) is believed to have been a Roman temple built for the god Mars, but many modern discoveries date the structure to have been built somewhere between the 4th-9th Centuries. Whether you're a history and architecture buff or not, you will experience a deep appreciation for the detail and time it took to build the Battistero. It is themed with the story of Jesus because of its deep Christian roots.
Campanile. The campanile is a free-standing bell tower designed by Giotto. It attracts many tourists because of its original colored marble. If you're up for a little climb and a great view of the city then you can take the 414 step journey to its pinnacle. My wife and I did this and it was well worth the effort, besides after eating around the clock it helped us burn some calories. Let's move on to the 2nd day of Florence itinerary!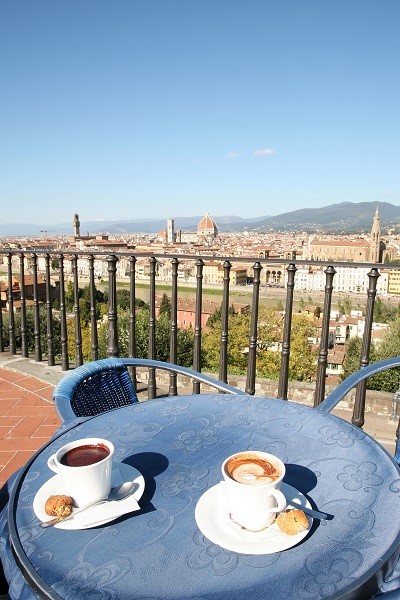 DAY 2, FLORENCE ITINERARY – DUOMO, GALLERIA DEGLI UFFIZI & THE DAVID
Duomo. This is one of the most magnificent buildings I have ever seen. It was commissioned in 1296 and wasn't completed till 1436. The building of this large, domed structure was quiet the feet for the ear it was erected. To engineer a dome this massive without the use of machines is incredible. While visiting the Dumo, make sure to visit both floors, housing some fascinating décor and art. Again, I hope you have your climbing shoes with you because to see the top of the dome you'll have to climb 463 steps. The view is absolutely breathtaking.
Galleria Degli Uffizi. This is Florence's pride and joy when it comes to museums. It was Europe's first modern museum open to the public. There is so much to see in this museum that I highly recommend either researching on the internet before visiting it or buy a museum guide upon arrival. Here you will see these great works: Battle of San Romano, the Madonna and Child with Two Angels, the Birth of Venus, the Madonna of the Goldfinch, and many more. Visit in the afternoon when the crowds die down. You can also call ahead and purchase tickets so you don't have to wait in line. This is a must when visiting Florence.
The David. Probably, one of the most recognizable structures around the world resides in Florence's, in Galleria dell' Accademia. No matter how many replicas you've seen there is nothing like seeing the real thing with your own eyes. The gallery is a little difficult to find because it's down a small street but just look for the crowds of people. As we were walking there we snuck away and discovered a wonderful pastry shop and once again stuffed our faces with Italy's best food.
DAY 3, FLORENCE TOURS – RELAX IN THE GIARDINO DI BOBOLI, THE GRAN CAFFE & PATRIZIA PEPE
Giardino di Boboli. Traveling and cramming so much into a day can become overwhelming and exhausting, so I recommend taking one morning to get away and relax and rejuvenate your mind, body, and spirit. The Giardino di Boboli is a garden of serenity and peace. My wife and I found that this was well worth our trip. The landscape is gorgeous and the statues and sculptures in the garden are worth taking time to soak in. If you journal, sketch, or paint, take your supplies with you and enjoy the atmosphere and inspiration that comes with this garden.
Gran Caffe. After visiting the Giardino di Boboli take a stroll over to the Gran Caffe' for lunch. They are right down the street from the David and serve traditional Panini sandwiches that will hit the spot. While you're there grab another cappuccino – you'll only be in Italy for a short time so make the most of every café stop you can. You'll wish you did once you head home.
Patrizia Pepe. After lunch and coffee, head over to the Patrizia for some shopping (Piazza San Giovanni 12, near the Duomo) and more relaxation. As you walk around you'll see more and more shopping opportunities. Buy some Italian leather or fine jewelry, it's all within walking distance. Enjoy people watching and the everyday details of life in Florence.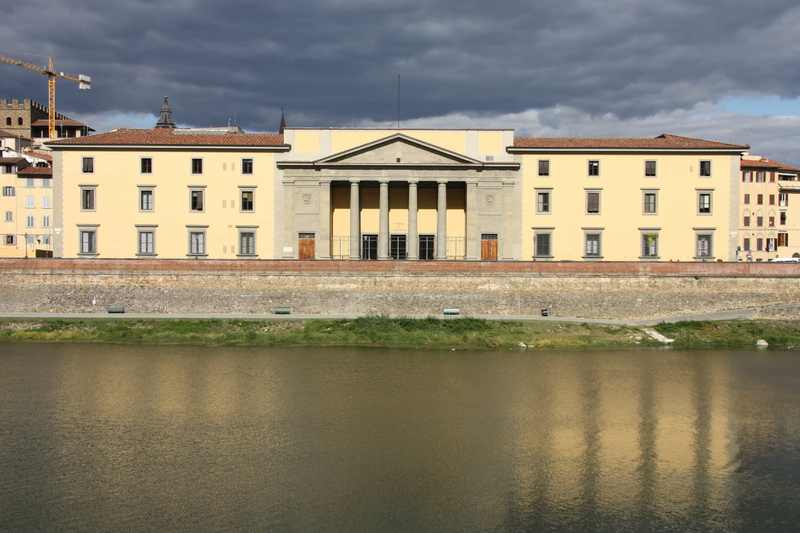 Like I said before, Florence was our favorite city with the most memories. There is an intangible in this city that can't put my finger on. The people seem friendlier, the center is easy to explore and the air is lighter. Oh, and their bus system is great – very efficient. So this would be a quick overview of a relaxed trip's Florence itinerary! Enjoy the city of Renaissance!