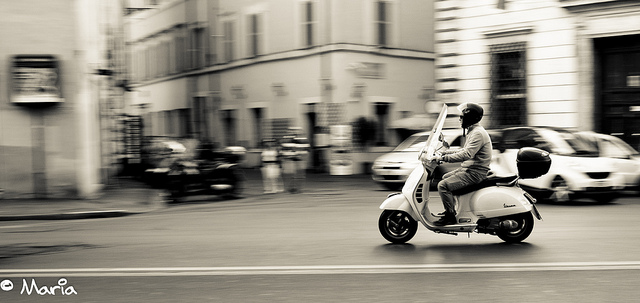 Here are some tips on how to make it easier to start a new life in Italy. Moving to Italy is a thrilling opportunity, but also one that requires courage and dedication. Thinking life will be one long holiday is an usual mistake. You'll need to prepare yourself for the physical, psychological and financial factors of moving, and the first step is to get out of holiday mode. The main obstacles that you have to face include loneliness, language barriers, making friends and dealing with the fact that you are always going to be a foreigner in a foreign land. However, none of these obstacles are ones that you cannot overcome. This article shows you how to find that courage and commitment to enable you to get the very most out of your brand new life.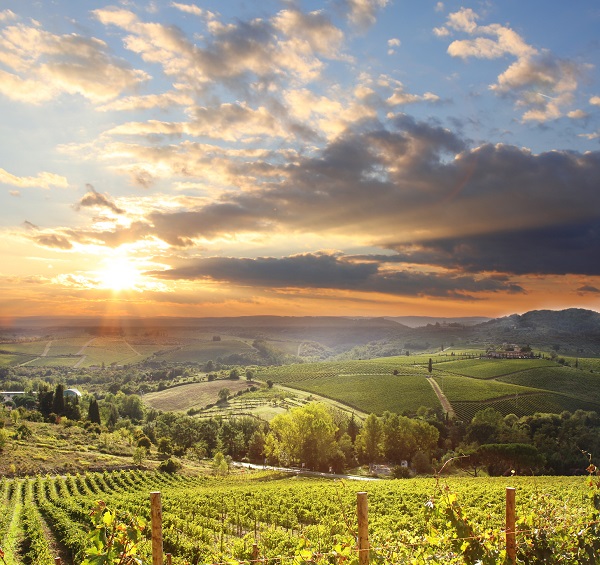 Language Barrier: Not speaking the language of your new country can become a real obstacle for those who want to integrate well. If you're moving to Italy and would like to get to know the locals and more about Italy a good understanding of Italian will be required. The only way to overcome a language barrier is through hard work and dedication. Take lessons, insist colleagues speak to you in Italian, buy newspapers and children's books, watch TV and movies, and teach yourself to read. It can and will happen for you if you just keep working at it. It may seem like a big task, but don't panic. Italian isn't a very difficult language to master and, besides, Italians communicate with gestures and facial expressions more than with words. While other peoples learn to hide emotions Italians express them openly. Because Italians are generally warm and inviting the best way to start making social or business connections is through networking. If you join clubs and get involved in group activities invitations should start coming your way along with people to whom you can speak in your newfound tongue.
Coping With Change: It is curious that while change is a regular part of life when you are in the middle of it, it feels anything but normal. Before you move to Italy try and understand how you deal with change – if you adapt easily, make friends quickly and are not addicted to your usual life then chances are you'll find moving overseas very exciting! If on the other hand you're shy, hate making the first move or need to know where everything is and which tasks you have to fulfill tomorrow you will need to prepare yourself mentally for your move. The secret is to be flexible. See each achievement as worthy of celebration and don't push yourself to settle in too quickly. Take each day at a time and at the end of the day look over even the smallest things you've achieved and give yourself a pat on the back!
Making New Friends: When you move to Italy you may well be leaving behind a strong network of family and friends whom you know you can trust. This support network is often something we take for granted, but as soon as you move you'll realize how much you miss those you left behind. When you relocate, yes, you still have your friends "back home" and you keep in touch with them, but you also need to get to know new people. Making new friends is kind of like dating. First you need to meet people, find the courage to ask for a phone number or an e-mail address. The sooner you can get in a situation where you are meeting new people the sooner you'll be in a position to make friends. Be patient. You won't find new good friends in one afternoon. It can take a while to get to know people, so just relax and take it easy.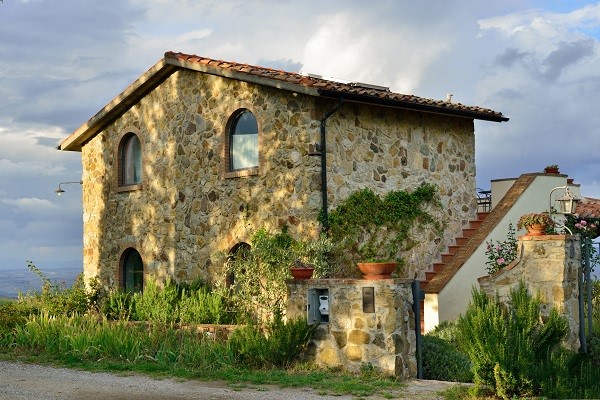 Affordable Italy: You don't come to Italy to live cheaply, but it's not aggressively expensive either. Some expats economize by not owning a car and living as locals do. In Rome, you might spend 1500 € per month for a two-bedroom apartment. You could buy a studio for about 120,000€ and would need about 3 times that for something with a balcony, a view or a more central address. Away from the cities, living costs are considerably less. A four-room apartment in the Tuscan town of Lucca was recently listed for rent at 600€/month. Moreover, life in rural Italy costs less than life in the UK or other European countries. See our article on the cost of living in Italy.
Hang Onto the Familiar: Homesickness can manifest itself in many different ways, and it can affect each and every single one of us who makes the bold step of moving far away from our home country and our comfort zones. Your new house will feel like a home when you are 100% familiar with it, your local surroundings and your neighbors. Find local shops, beauticians, dentists, doctors, associations, bars and restaurants straight away. Drive round, walk round and learn where all the facilities and services are in the local area.
Upsetting a Stable Life: Starting a new life in Italy changes everything and it will take time to get used to this fact. As you experience more of your actual life in Italy and the more times you do ordinary things like visit the local supermarket, the quicker you will learn how everything works. One day you will wake up and finally realize that you not only live in Italy but you're at home there. It does happen. You know what they say about the best things coming to those who wait and this is no different. Conquering the life of an expat and making a new home in a new land is a wonderful feeling.
Getting Stuck In: The sooner you make that first trip in the car alone the sooner you'll know your surroundings. The sooner you approach that group of strangers at the party the sooner you'll make friends. The sooner you get the bureaucracy in motion the sooner you'll be a legal resident. You've made the decision to live in Italy so don't put your new life on hold once you make the move, get out there, get stuck in and start living and loving your new life.

Starting a new life in Italy is an incredibly challenging experience that presents all sorts of potential obstacles, however, the undertaking is so positively life changing that going for it will mean you will be rewarded tenfold.
Fay moved to Italy a few years ago from the UK. You can read her story here.
By: Cristiano