Before the twentieth century, one of the ways women could become independent and wealthy was to become a high-class courtesan. However, this was far more difficult than it might at first appear. Class distinction reigned even in the realm of prostitution, and only the most beautiful and the most clever, or the most unscrupulous, managed to use their bodies to form financially advantageous relationships with men so that they themselves could become rich.
Two of the most famous courtesans in history came from Italy: Veronica Franco and Virginia Oldini.
Famous Temptresses of Italy: Veronica Franco
Veronica Franco, a Venetian courtesan of the 16th century, is one of the most famous of all 'ladies of the night'. This is probably because she was highly educated, a talented writer, and wrote poetry and letters about the rights of women and also about love. Her writings are still highly regarded today. Recently the film Dangerous Beauty, based on her life, made her even more notorious.
Born in 1546, Franco was the daughter of a former courtesan. She may have fallen in love unhappily when she was young as her character did in the film; she certainly wrote about unrequited love. Her mother taught her the art of being a courtesan but her three brothers' tutors gave her an excellent education in Greek and Latin. Franco also played the lute, as well as being extremely cultured.
The young Franco married Paolo Panizzo but the marriage was unhappy and they separated. She had six children by a few different men but only three survived. Wealthy men helped her throughout her life, including Domenico Venier who held the most influential literary salons in Venice, and she had a liaison with Henry III, the King of France.
Franco eventually gave up the life of a courtesan so that she could be more involved in literature. She wrote two important volumes of poetry and many letters, and collected anthologies and acquired a large library. She apparently regretted her life of prostitution; at one point she advised a friend not to let her daughter become a courtesan, saying that it involved giving 'your body in slavery.'
The famous Venetian escaped the city for two years during the plague but her life started to decline when the valuable contents of her house were stolen while she was away. Witchcraft charges were brought against her when she came back and while eventually she was freed, her life descended into poverty. She died in a run-down part of the city when she was only 45 years old.
Temptresses of Italy: Countess Castiglione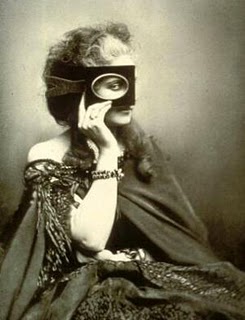 Virginia Oldoini, the daughter of noble parents, was born in 1837 and raised by her grandfather. She was taught to speak many languages and became a voluptuous beauty with brown hair and blue eyes who shocked everyone by wearing revealing clothes. Men were mad about the young woman who became the mistress of the naval officer, Marquis Doria, at the tender age of 16.
Her parents arranged a marriage for Oldoini to the Count Castiglione when she was only 17. A year later she had a son, Giorgio, but Oldoini was destined for greater things than being an ordinary countess. She caught the attention of those in power in the Italian government, who recruited her to act as a secret agent to assist in the unification of Italy movement. She was given instructions to "succeed by whatever means you wish, but succeed," and in this pursuit she seduced the French Emperor, Louis Napoleon.
During this time, she caused quite a sensation at a ball held by Louis Napoleon. Johann Strauss halted the orchestra when she entered the room because he was so stunned by her beauty. Princess Metternich described her as having 'wonderful hair, the waist of a nymph, and a complexion the color of pink marble!'  As Napoleon III's mistress she helped persuade him that Italy should be united. Four years later the Kingdom of Italy was proclaimed, in part because of Virginia Oldoini's influence.
Napoleon III wasn't the only famous man who became the Countess's lover. She also became the mistress of the Italian King, Victor Emmanuel II, who set her up in an apartment in Florence's splendid Pitti Palace and granted her a large pension. Her other lovers included Prince Henri de la Tour d'Auvergne and the fabulously wealthy Baron James de Rothschild.
After the Countess moved back to Paris, she became the world's first fashion model. The photographic studio of Mayer and Pierson took more than 400 portraits of her. She liked to be photographed as theatre or opera heroines, or as historical characters such as Anne Boleyn. She also liked to have her lovely hands, legs, and feet photographed.
Unfortunately the Countess became a recluse in her later years. Like many beautiful, famous women, she was unable to face the loss of her beauty. After she turned forty, which was hardly a great age even in those days, she hid away in her apartment and eventually died a tragic, solitary death.
One wonders what these women would do if they were alive today. Would they become socialites and marry wealthy men, pursuing their talents as hobbies? Would they focus on their careers instead of concentrating on men? I like to think that they would be successful women who would live happier lives.
Lisa-Anne Sanderson