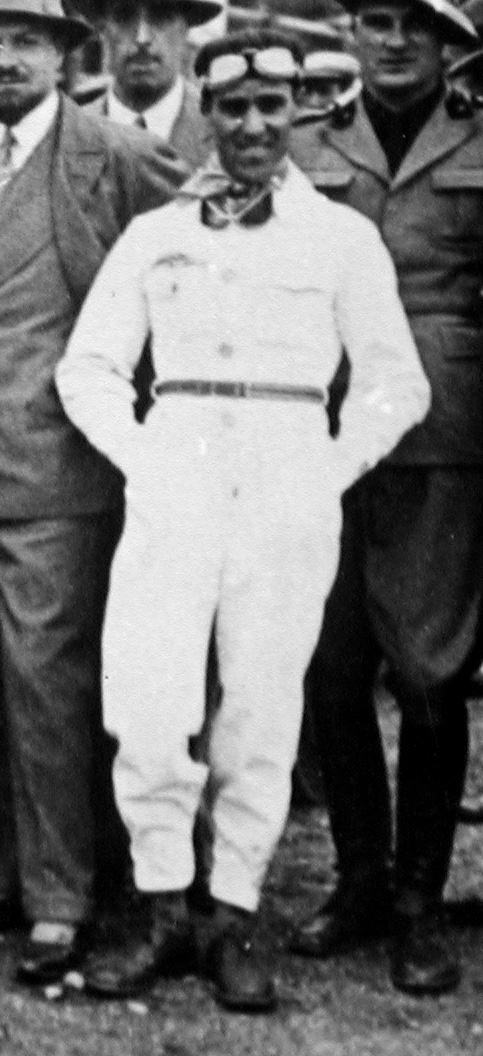 Tazio Nuvalori, or the Flying Mantuan as he became known, was a famous Italian racecar and motorcycle driver. The European Champion in Grand Prix motor racing in 1932, Nuvalori won dozens of races and was known as one of the greatest drivers of all time.
Motorcycle Racing Career
Nuvolari first obtained his license in 1915 when he was 23. His career was delayed due to the First World War, during which the young man served as a driver with the Italian Army. Following the war Nuvolari participated in his first race in 1920 on Cremona's Circuito Internazionale Motoristico. In 1925, Nuvolari became the 350 cc champion in European Motorcycling when he won the European Grand Prix and won his first ever RAC Tourist Trophy in 1930.
By 1931, Nuvolari had traded in his motorcycle and was only racing automobiles.
 
Tazio Nuvolari, an grand Italian champion.
Car Racing Career
Many of Nuvolari's competitors reported that the racer had a dark sense of humor and excelled in difficult situations. After breaking his leg while racing at Alessandria in Circuito di Pietro Bordino, Nuvolari grew bored of the hospital. Only four weeks after the accident Nuvolari took part in the AVUS Rennen race.
Nuvolari's career was not without its scandals, like the accusations of race fixing at the Tripoli Grand Prix. Along with Baconin Borzacchini and Achilee Varzi, it is said that Nuvolari fixed the race in order to get benefits from the Libyan State lottery.
Until 1933, Nuvolari raced with the Alfa Romeo and Scuderia Ferrari racing teams before moving to Maserati. When Maserati pulled out of Grand Prix racing the following year Alfa Romeo did not want to accept Nuvolari back, but were pressured to do so by Italy's Prime Minister, Mussolini. Nuvolari raced with Auto Union in 1937 and 1938 when Grand Prix racing was put on hold by the World War. Nuvolari's last race was in 1950 at a time when he was in ill health. The Czech Grand Prix was the only one the driver had failed to win during his illustrious career.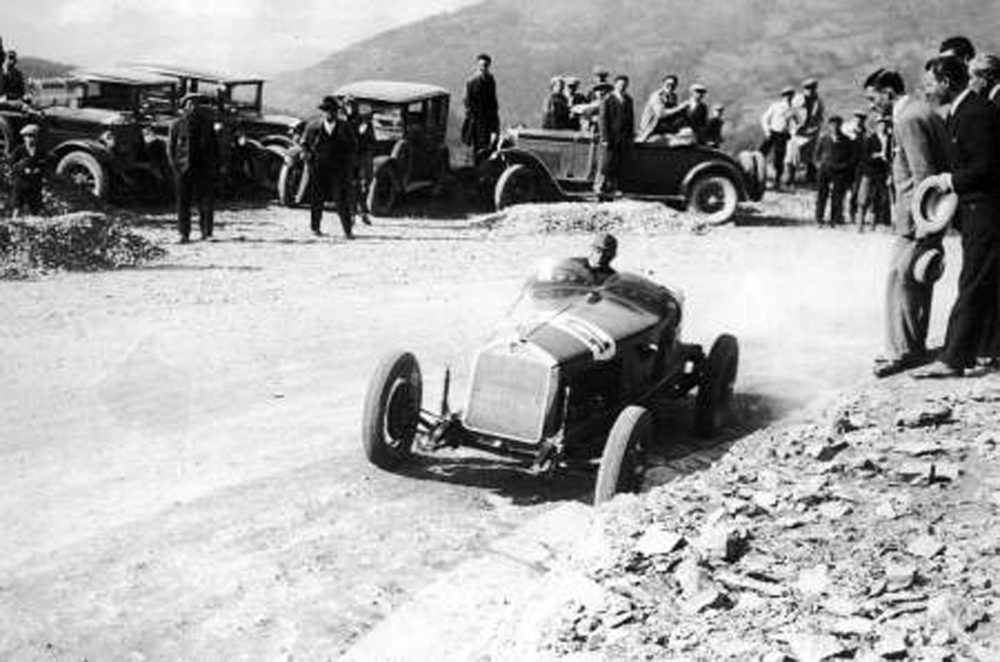 Tazio Nuvolari wins German Grand Prix 1935.
Nuvolari never actually announced his retirement, however, his deteriorating health had left him solitary in the last years of his life. He suffered a stroke in 1952, which left him partially paralysed. One year later he suffered another stroke and died in his bed. Nuvolari's funeral in Mantua swelled to about 55,000, one of the largest the city had ever seen. It is said that the procession itself was at least a mile long. Nuvolari's coffin was placed on top of a chassis of a car pushed by Juan Manuel Fangio, Luigi Villoresi and Alberto Ascari.
Four cars have been named after the great Tazio Nuvolari, including the Audi Nuvolari Quattro, EAM Nuvolari S1, Alfa Romeo Nuvola, and the Cisitalia 202 Spider Nuvolari. Nuvolari was one of the earliest proponents of the four wheel drift technique, which was later used by many drivers like Stirling Moss. In 1976 the famous Italian singer and songwriter Lucio Dalla wrote a song for Nuvolari, celebrating his life. A pay TV channel dedicated to motor sports is also named after the Flying Mantuan.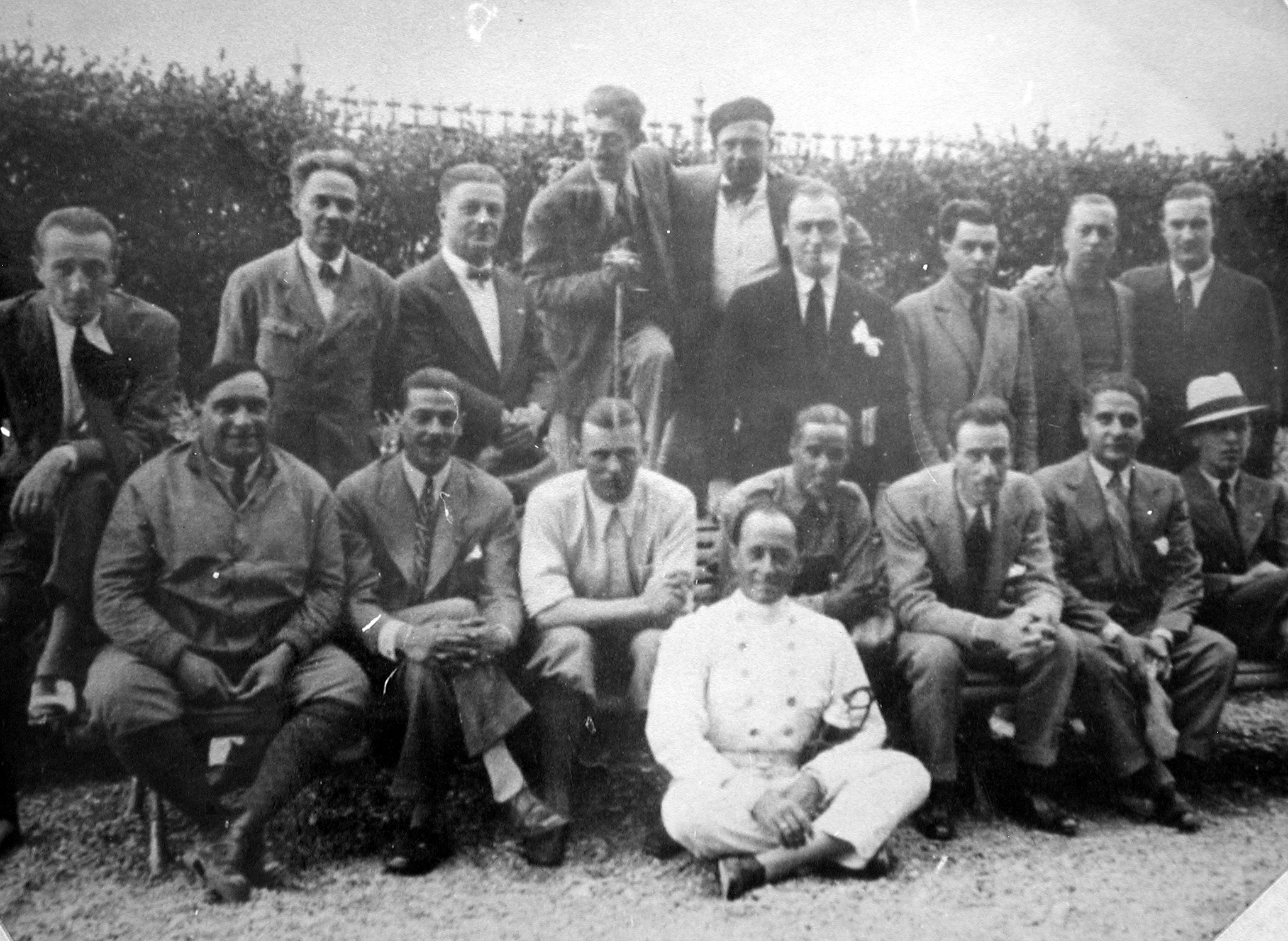 Dr. Ferdinand Porsche once called Tazio Nuvolari "the greatest driver of the past, the present, and the future." Nuvolari's amazing career has inspired many who still remember him as one of the best drivers ever to take to the track.