The legend of Giacomo Casanova was large in his own time and has only grown in the past two-hundred years. A mere mention of Casanova brings to mind images of adventure, intrigue and of course, seduction. Even a recent Hollywood movie (starring the late Heath Ledger) that did little justice to his real life couldn't tarnish Casanova's legend. Intelligent, charming and cunning, Casanova could survive on his wits or his money (when he had any) with equal success. The beautiful women of Europe were at his mercy for more than one reason and the men coveted his secret knowledge of the occult and alchemy.
At the end of his life, a bitter and broken Casanova would document his monumental experiences in an enormous twelve-volume autobiography called The Story Of My Life. The work, which occupied Casanova's last years, sets the bar high for any aspiring womanizer. This true life account of adventure, intrigue, betrayal and wild sex would make the hero of any trashy romance novel blush from inexperience.
Casanova: His Sexual Conquests
Casanova's goes into detail about the women in his life and what could have been over two hundred sexual conquests. His memories are interposed with a notable amount of dialogues, which may have been at least in part fabricated.
However, when it comes to the women in Casanova's life, you have to start with his strained relationship with his mother.
Zanetta Casanova's callous attitude and later abandonment of her first-born son would mold Giacomo Casanova into the man he was to become. Zanetta Casanova certainly fit the stereotype of her day of a promiscuous actress and like her famous son, she traveled throughout Europe and had lovers and admirers from Venice to London. By the time Casanova lost his virginity in a ménage à trois with two young Venetian noblewomen, he was well on his way toward a life of sexual adventures.
Casanova: His Most Famous Affairs
Casanova's affair with Donna Lucrezia was one of his most torrid and began innocently enough on a carriage ride to Rome. Her husband was far too trusting of the young apprentice priest and did not notice the advances Casanova was making during the trip and later excursions with the family. The cuckolded husband also was oblivious to how Donna Lucrezia was responding to Casanova and seemed to ignore the time the two spent alone together. In a boastful tale, Casanova tells of sneaking into bed with Donna Lucrezia and her virgin sister and after making love four times to Lucrezia he turned his attention to the 17 year old Angelica, weeks before her wedding. Is the story true? Impossible to tell at this point, especially considering Angelica's contempt for Casanova, but it is these stories that have made Casanova a legend.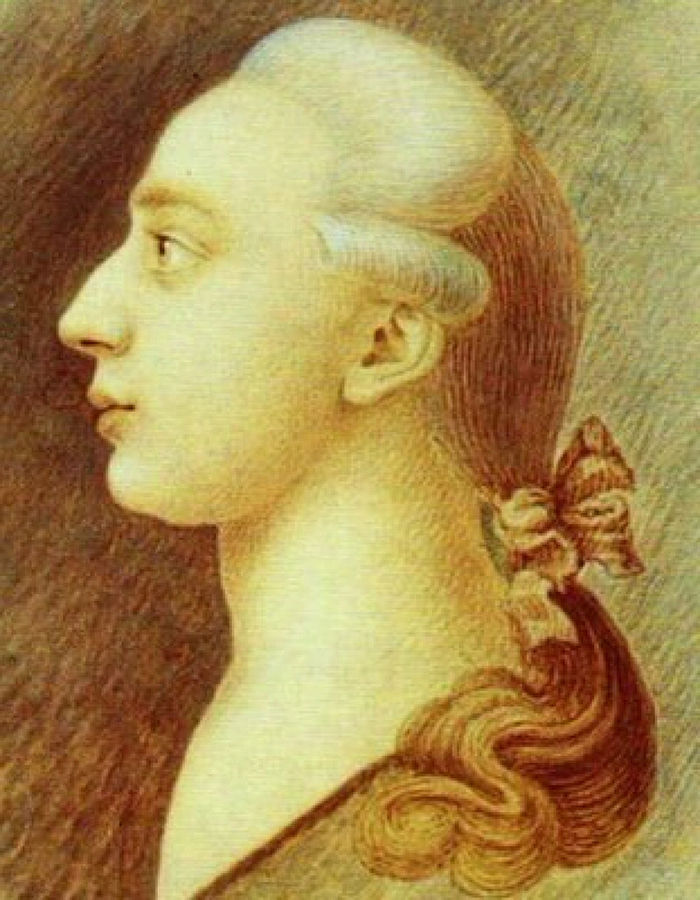 Casanova's affair with someone named Bellino is certainly one of his most curious since it was believed at the time that Bellino was a man. Bellino was one of the Castrati and so would have been castrated before puberty to keep his high singing voice. Although Casanova was not averse to homosexuality, from the start Casanova was convinced that Bellino was actually a woman and did everything he could to find out. As always Casanova got what he wanted and was to learn that Bellino was actually Teresa Lanti, a beautiful young girl who was posing as a Castrato. To conceal her true sex, Bellino would wear a fake penis and would dress in a masculine fashion when not performing. Unknown to him at the time, Casanova and the false Bellino would end up having a child, a son that she raised as her brother, but with his uncanny resemblance there was no mistaking Casanova's son.
Hilarious clip from the television series of Casanova
Henriette was the pseudonym of Casanova's greatest love and the woman who possibly broke his heart. Running from an angry husband in the guise of a man, Henriette basically used Casanova as well as several other men to escape to the city of Parma in luxury. She was everything that Casanova wanted in a lover: beautiful, intelligent, aristocratic and Henriette wanted no commitment. In the end Casanova was abandoned and virtually bankrupted by Henriette, who returned to her family in France. Decades later Casanova would carry on a correspondence with the now widowed Henriette and although he would not see her again, he continued to love the woman he could not have.
Leonilda was the love child of Casanova and Donna Lucrezia, raised as legitimate by her family. Imagine the horror when sixteen years later Leonilda brings home her fiancé – her biological father Giacomo Casanova. The engagement is dropped fortunately, but Casanova still has dark intentions on his daughter and ends up getting Leonilda and her mother Donna Lucrezia in bed. However Casanova claims that he did not have intercourse with his daughter on this occasion. If his memoirs can be trusted he may have met Leonilda years later, married to an impotent husband and got her pregnant, thereby siring his own grandson.
Casanova: Rape, Incest and Disease
Casanova's womanizing certainly was not all innocent fun; he was accused of rape and battery, had numerous bouts with sexually transmitted diseases and most scandalously, may have fathered his own grandson with Leonilda. Casanova also had a penchant for deflowering virgins in such a way that he convinced them of his undying devotion before deserting them, which must have led to broken hearts across Europe. Casanova wounded a Polish Count in a duel he fought over an affair and the man was not afraid to turn his anger on a young woman that did not respond to his advances. Although Casanova claimed that he had to find his women both physically and mentally stimulating, he was not above having sex with the lowest of street prostitutes or even complete strangers.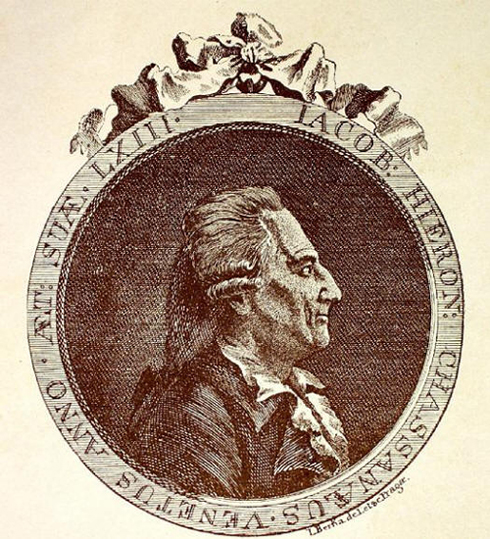 The stories of Casanova's sexual conquests are made even more colorful when contrasted to his life as an adventurer, which included everything from fighting duels to dabbling in the occult. However, Casanova's tales of adventure always lead back to the many women in his life and if not for his overpowering libido, Casanova may have become an ambitious, but otherwise unknown Catholic priest. As it were, the brief time in Casanova's life when he did believe he was to become a priest was hardly spent in pious activity. Casanova the apprentice priest was a wolf in sheep's clothing whom trusting mothers, matrons and husbands would allow too close to their wives and daughters – or both.
Casanova: The Secret To His Success
This, of course, all leads to the all-important question: how was Casanova so successful in seducing the beautiful women of Europe? Judith Summers in her excellent book Casanova's Women says it best: "As well as good looks he possesses the rare gift of befriending women. He has the knack of addressing them as if they were his equals, and undressing them as if they were his superiors." In an age when men took what they wanted, Casanova knew how to ask first. Casanova was also careful to ask what his women wanted as well and was sure to satisfy them intellectually as well as sexually. Not only was Casanova the first so-called Ladies Man, he was the best, and every gigolo or self-described Don Juan ever since has just been badly imitating what Casanova perfected.
By Justin Demetri
For More Information
Judith Summers: Casanova's Women: The Great Seducer and the Women He Loved. Bloomsbury USA, New York, 2006.
Story of my Life -Memoir of Casanova Online: http://romance-books.classic-literature.co.uk/memoirs-of-jacques-casanova/
Casanova Research Page: https://www.dickinson.edu/