It seems like the volcano Etna does not want to calm down. Now, for the sixteenth time since the 16th of February 2020, it makes itself felt with an intense and prolonged paroxysmal activity that began after 11 pm yesterday from the South-East crater with a lava fountain. With the mount etna eruption on the 23rd of March 2021, the lava continues to overflow, and the emission of the eruptive cloud reached a height of 6 kilometers. This smoke cloud of the volcano now reduced to 4.5 kilometers. Though the lava fountain at the Southeast crater of Etna ceased in the late morning, the explosive activity continues.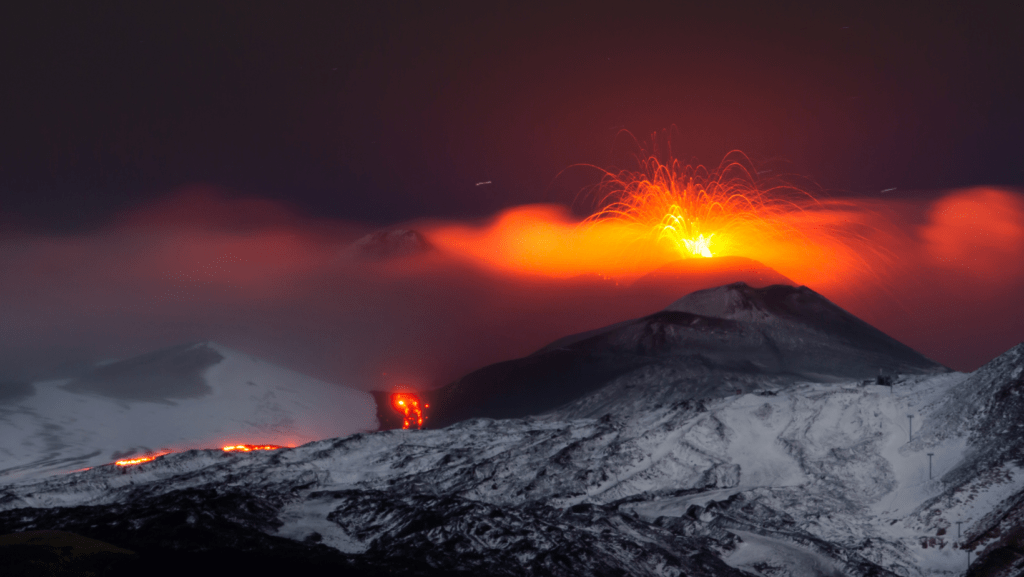 Earthquakes caused by the Etna eruption
Affected by the Etna eruption, there were also earthquakes recorded in the area. This morning, 24th of March 2021 at 09:26, there was an earthquake around the Etna of a magnitude of 2.3 in Santa Venerina. The earthquake caused by the Etna eruption was at a depth of 8 kilometers.
Yesterday, around 9 PM, there was another earthquake with a magnitude of 2 in Zafferana Etna, with a depth of 11km. The ash produced during the mount Etna eruption was blown by the wind to South-South East as well as in Catania. This caused the closure of the airspace and the airport runway as it was contaminated. Later, after the runway was cleaned, the airport runway reponed at 1 pm. There were however four hijacked flights and two Lufthansa flights were canceled. Then, also four of the Alitalia flights were diverted to Comiso. Specifically, those arriving from Milan and Rome.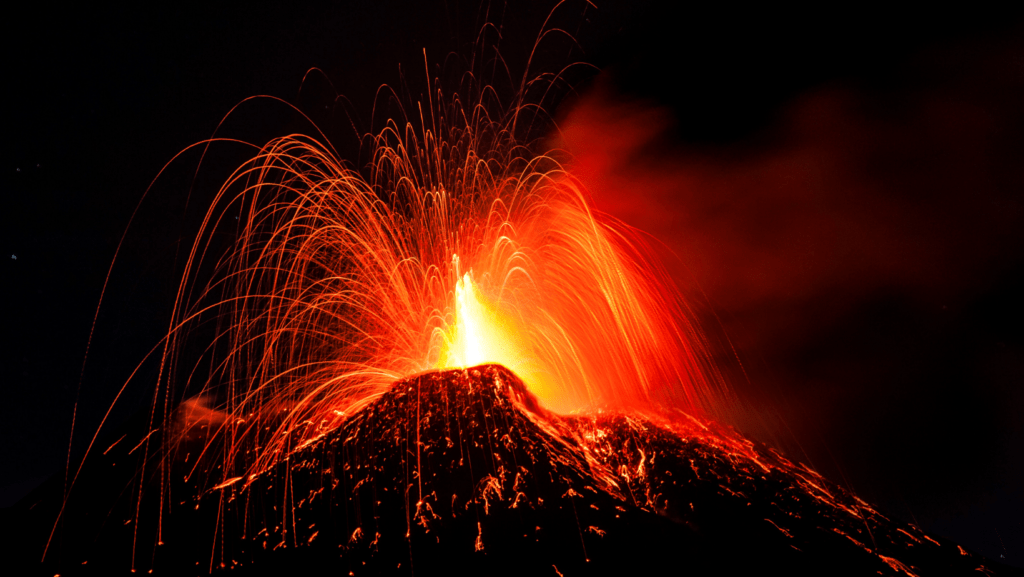 Following the mount Etna eruption, two flows emerged from the mouths of the volcano. One of them flew in the direction of Valle del Bove, which reached also an altitude of 1900-1800 meters. The other one, less fed in a southerly direction, and this is also standing in the summit area. Starting from 3.30, the average amplitude of the volcanic tremor decreased though!
While the pictures of the Etna eruption were quite scary, this is something that happens pretty often. When the volcano is calm, you can also do hiking on the Etna.