Italy's new mission is to limit and punish bad behavior.
The last few months, or years, have been extremely hot for the tourism industry. The anticipatory thoughts of prominent figures such as Greta Thunberg and other activists triggered a chain of events.
Well, the Italian state has spoken out in order to provide a clear and unequivocal response to these revolutionary acts (sometimes vandalism) that have caused such a stir in the media of the beautiful country.
You've probably seen on the internet episodes where young activists smear cultural sites, works of art, and fountains, claiming to be bearers of a noble message. The penalties will be severe, and offenders will not go unnoticed.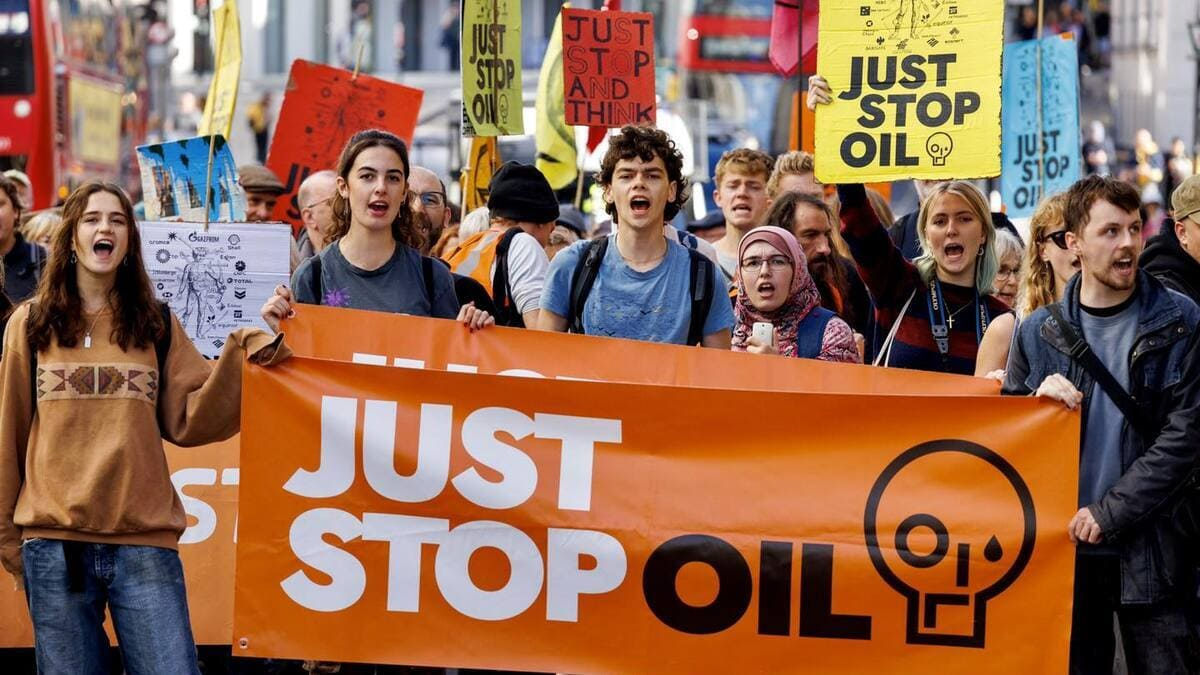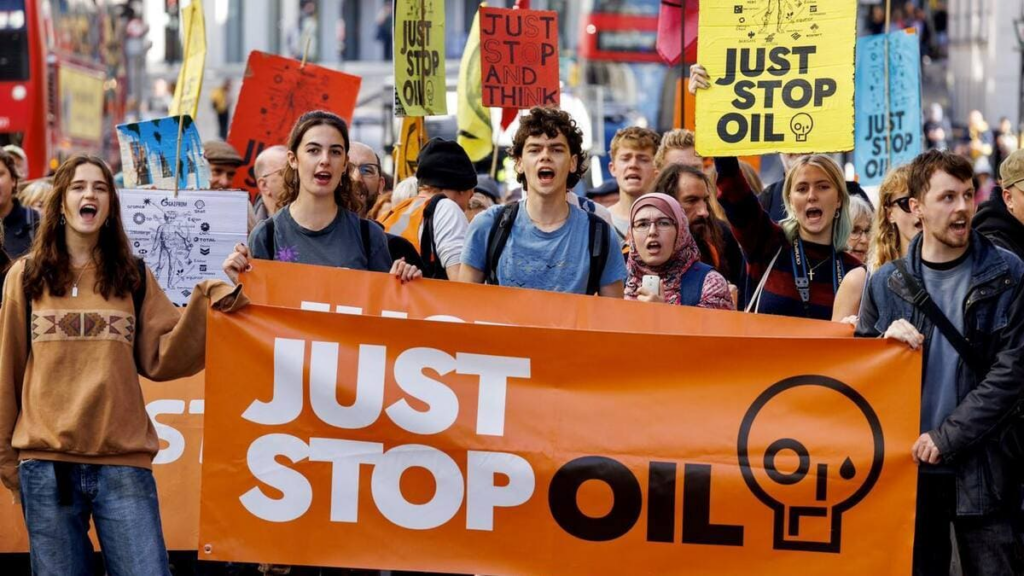 Following in the footsteps of militants from France, the United Kingdom, and Germany, Italian activists are demonstrating to defend their ideals. But how did it get this far? What were the phantom events that led to the new reform's creation? We've arrived to find out.
The Italian iron fist
The state is no longer watching; it has reshuffled the deck. The knife is now in the hands of the heads of state. The rules of the game have changed. The country recently passed legislation that punishes anyone who vandalizes monuments or cultural sites with fines ranging from 10,000 to 60,000 Euros (roughly 11,000-65,000 USD). This particular situation, which has gripped the minds of those in power so much, is often referred to as a questionable protest for a noble battle.
This drastic, decisive, and severe move resulted from a series of incidents that left the capitals, particularly Rome, Florence, and Milan, in disarray.
The climax came in March 2023, when two activists were caught with orange spray smearing the old palace in Florence.
But first, let's take a step back
What if I told you it wasn't just cultural site vandalism?
The state's choice is a weapon, a very powerful defense against attacks on the history, culture, and scenic beauty that define Italy so well.
With the gradual opening of the country to foreign tourists following the Covid-19 pandemic, cases of vandalism and bad behavior have skyrocketed.
For example, the case of an American tourist who drove a Ferrari Spider 488 in a pedestrian square in Florence and was later fined 470 Euro caused quite a stir.
Another American walked across Florence's Ponte Vecchio, which was closed to vehicular traffic. For him, a hefty fine of 500 Euros must be paid into the Florentine coffers.
If dozens of cases have occurred only in 2022, the list does not end here. Iconic images of Rome's beautiful capital, with electric scooters abandoned at every intersection and historic alleyway.
Respect and education should be core values of both tourists and non-tourists, but they frequently fall short.
This is one possible interpretation of the Italian state's choice. A decision made to protect public order, culture, and tradition. It makes no difference whether it's environmental vandalism or tourist rudeness. Vandalism was the final straw, but these disfiguring events certainly had their weight.
In the shoes of an activist
A noble ideal carried out incorrectly. This is the most common definition I heard.
The countercurrent actions that have caused such a stir in Italy are a direct result of what is happening to our neighbors. Smears at the Louvre in Paris, the Barberini Museum in Potsdam, and the National Gallery in London made international headlines last summer.
Protest against oil
It is clear that the events in Italy are not isolated incidents, but rather a symbol of a common thought that is spreading like wildfire. Only a few of the most significant episodes that paved the way for environmental movements in Italy are listed below.
On May 29, 2022, a group of young offspring threw a cake at Leonardo da Vinci's Mona Lisa, which was on display at the Louvre. Thanks to the protective glass, there was no serious damage to the work of art. Thank goodness for that, I'd say.
A group of UK environmental activists called Just Stop Oil smeared Van Gogh's famous I girasoli at London's National Gallery. On October 14, 2022, this occurred.

Nonetheless, on October 23, 2022, two activists will throw mashed potatoes at Monet's Il Pagliaio at the Barberini Museum in Potsdam.
Let's look at some of the key events that prompted the Italian government to take this difficult stance. Below is a chronological list of key events that I have chosen for you.
Activists assert their position and refuse to be labeled environmentalists. Strong in their ideal, this expression leaves little room for interpretation:
Ours is not vandalism against cultural sites, but the cry of alarm of desperate citizens who refuse to accept the destruction of the Planet and, with it, of their lives.
"Last generation – No Coal or Gas"
This was the message on the banner displayed at the Uffizi in Florence on July 22, 2022. There was no damage to the priceless cultural heritage, but the young revolutionaries glue themselves to Sandro Botticelli's La Primavera.
Padlocks are also popular
On July 16, 2022, three environmentalists chained themselves to a balustrade with a padlock during the performance of Madame Butterfly at the Teatro Puccini in the Tuscan province of Lucca.
CO2 anti-slogan
On July 21, 2022, three activists, armed with a banner that condemns the use of CO2, chain themselves to a handrail in Padua's Cappella degli Scrovegni.
Even horses have no chance
The Victor Emmanuel II monument was smeared on March 9, 2023, but the damage did not stop there. The cleanup of this equestrian monument in Milan's Piazza Duomo is far more complicated than the incidents I described.
A highly specialized restoration team is responsible for the cleaning. The efforts of the experts, who attempted in vain to remove the paint with a pressure washer (practice for any other context of this type), proved futile.
It is not always minor damage; sometimes thousands of Euros are at stake
Damage totaling 30,000 Euros was not overlooked on March 21, 2023. The main facade of Florence's Palazzo Vecchio was brutally smeared.
Fountains are being defaced in order to save the environment
Last-generation activists also pour black liquid based on charcoal into the fountain of Barcaccia del Bernini on April 1, 2023.

If seeing this black water upsets you, it is because, like us, you recognize how precious what we are losing is," one of the protesters was chastised. All official reports, including those from government sources, conclude that current government policies are insufficient to limit global warming to 1.5 degrees Celsius. We want to use this action to urge the government to stop investing in environmentally damaging subsidies.
Roadblocking to combat climate change
On April 12, 2023, three Last Generation activists blocked traffic in Padua's Via Ugo Bassi. Citizens were soon trapped in traffic, but the raid was short-lived. The police arrive just in time to calm things down.
There is no damage that goodwill, good financiers, and good restorers cannot repair. Such initiatives are met with skepticism, confusion, and criticism. Time will tell us what effect this rule has on cultural vandalism in Italy.
It is difficult to take a stand and condemn a priori acts of revolt and decisions by armchair men when there are those who can't wait for everything to change and those who want everything to stay the same.
We'll see what happens and keep you updated on breaking news; stay tuned and see you soon!