What if instead of fighting against windmills you buy one? Or instead of visiting a castle and dreaming of living in it as a king, you just go ahead and get it?
These symbols of history and tradition, of rural, hard-working communities, and timeless lavishness respectively have become a real estate dream. They may not be affordable to us all, but one never knows. Windmills for instance tend to be up for sale often and some have reasonable prices, considering their size and the fact they are usually in breathtaking locations. Of course, there may be some renovation works to do, but what is a mortgage compared to a dream come true?
In Italy, as in the rest of Europe, mills, castles and many other public buildings have seen their use destination changed through the years and today, also thanks to a property market rediscovering them, these buildings so unique and rich in history have been revitalized. In some cases, they have great historical value: a few years back, a 14th  century watermill in the Arezzo province, which had just become a protected historical building, was put up for sale.
It is not only castles, windmills or old country estates: a recent photographic piece on the online page of La Repubblica  has shown some of the strangest, yet charming buildings up for sale in Italy, real treasures of architecture and tradition. Among the places for sale are deconsacrated churches, convents, monasteries and, of course, windmills  and even a homing pigeons refuge. Present very much all over the Italian territory, these buildings very often do not come cheap, but also offer a lot.  A quick web surfing session will get you, for instance, an amazing windmill near Anghiari (Tuscany) of 595 sq meters, with 7500 sq meters of land for 980.000 euro (1.1 million USD). The place is ready to be lived in, with 6 bedrooms and 4 bathrooms, surrounded by a well cared for, large garden. It may seem a high price tag, but what you get is pretty much worth it.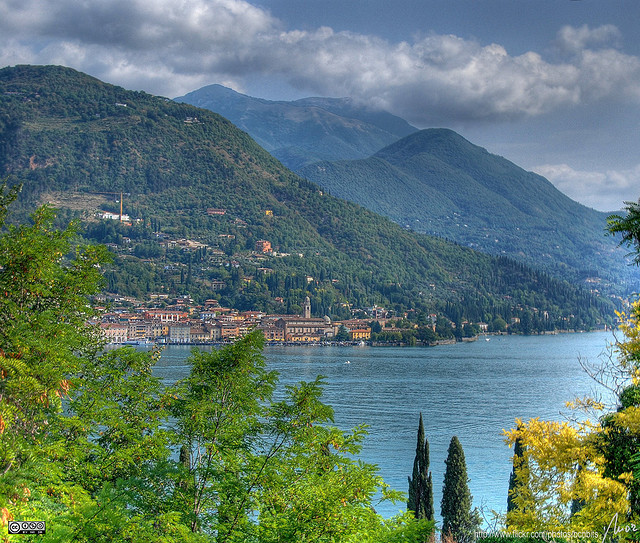 If you'd like a real estate treasure in Italy facing one of our beautiful lakes, then you may like to know a large convent near lake Garda has been converted into apartments, which are up for sale just now. We're, as said, on the banks of Lake Garda, in Salò: complete with a large pool and a view to die for, this is only one of the many opportunities you may get your mits on at the moment. The interiors have been kept largely in a style conformed to the building's old use, rich in wood and cassoned ceilings.
If sacred architecture is your thing, you may be happy to know that Italy also offers the possibility to buy a bunch deconsacrated churches: there is one in the town centre of Cesena, in Emilia Romagna: complete with colored marble interiors and original balustrades diving its interior's spaces, it'd make the perfect home for the artsy creative type. Another church, built in Romanic style in the countryside surrounding beautiful Siena, of course deconsacrated, is available. Framed by century old trees, its stone façade still maintains the characteristics typical of the Romanic architectural style, including a perfectly preserved belfry with mullioned windows: a perfect place to live and, well… meditate.
If you are after something larger and not as spiritual, there are real estate treasures in Italy for you, too. In Ostra, in the Ancona province of Marche, an entirely restructured school has recently gone on the market. The building is already a residence and comes with a beautifully landscaped garden, from where you could enjoy the beautiful architecture of the building, entirely built in local stone.
Last, but not least, castles. The rich and long history of Italy means there are hundreds of incredible castles and palaces that are currently privately owned. Many of them go up for sale: in fact, castles are among the most common among historical buildings to reach the market, as the presence of dedicated real estate websites bear witness to. At the moment (we are in March, 2015) there are about 9 castles and historical residences up for sale in Tuscany (including a castle in Cortona, where the movie Under the Tuscan Sun was filmed. Mind though: it needs to be fully restored and renovated), 3 in Piedmont, 7 in Umbria and 23 in total in the entire country. Take a pick!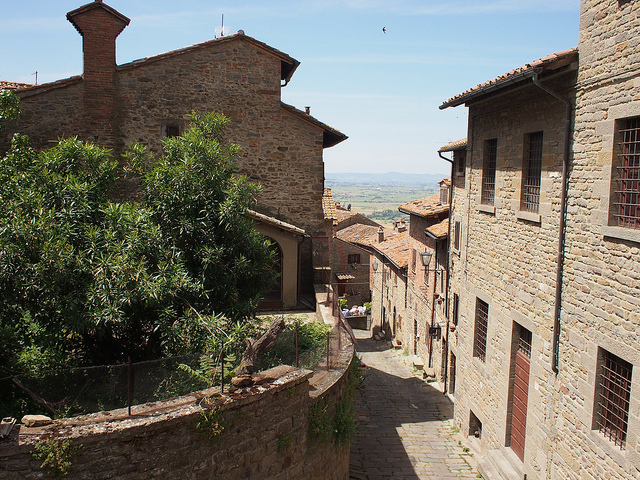 One last curiosity: immobiliare.it, one of Italy's best known realtors has recently put up for sale a former homing pigeons house. Fully restructured and in a fantastic location in San Casciano dei Bagni, near Siena, mentioning you live in it would certainly be a great conversation starter.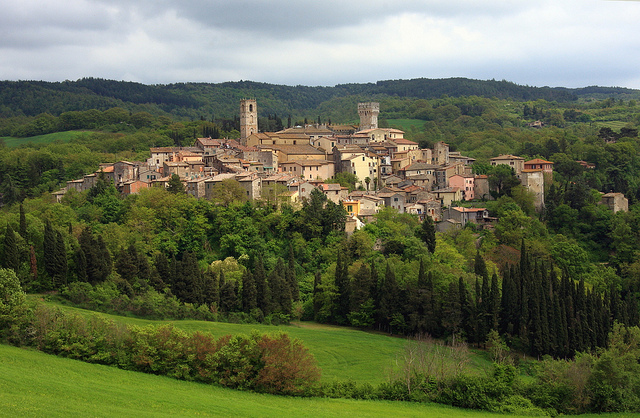 In case our little excursus among these architectural and cultural beauties has wetted your appetite for getting a home in Italy, you may find our sections on mortages and financing, as well as those on buying real estate in Italy very helpful to start you off. Happy search!
Francesca Bezzone