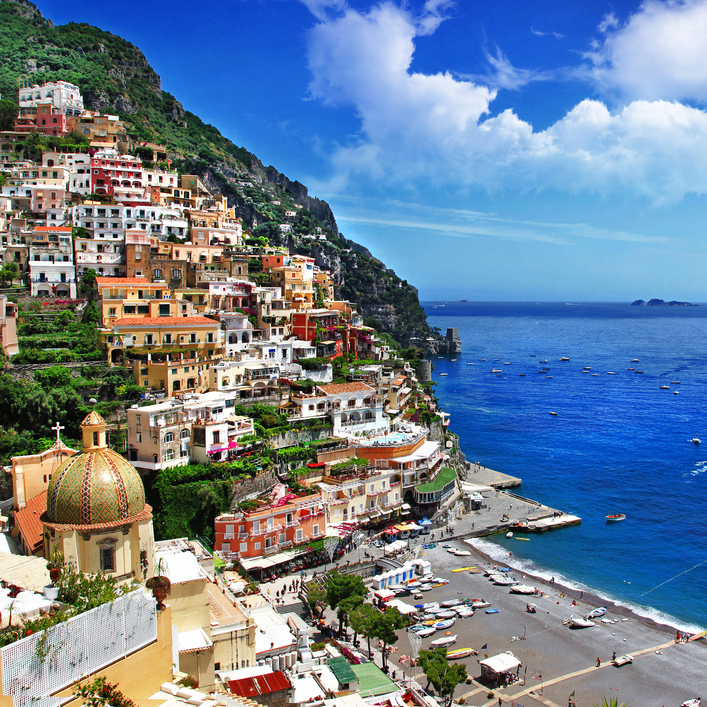 So you have decided to include Italy in your cruise itinerary, or maybe you have decided to explore the excitement associated with "Italian Style" cruising in other destinations. There are hundreds of cruising options available; considering that most companies offer similar routes and ports of call, what will really make the difference will be the quality of the service. Whether you want to visit Italy during your cruise vacation, want to indulge in Italy's gourmet greatness, or you just want to add a little extra fun on your next trip, here are some popular options.
Major Cruise Lines to Italy
Seasoned cruise aficionados have their favorite cruise lines, and may already know that Italy is well covered by all the major companies. There is not really anything "Italian" about this style of cruising, except you will be visiting Italy in between your typical cruise activities and meals. These floating resorts have all the food, entertainment and luxury you could ever want. There are many packages available to cater to your tastes, so if you are a fan of this type of cruise vacation, then first explore what the big companies offer.
Carnival Cruise Lines is about to launch a new ship in May 2016 for their European cruise itinerary, the Carnival Vista, which leaves from Barcelona with stops in Livorno, Rome, Naples, Messina, Cagliar (plus other Mediterranean ports). Royal Caribbean, Norwegian Cruise Lines and the other major Lines all offer cruises on well-equipped vessels that include the same Italian cities as Carnival. However there are some small differences as some itineraries start from Rome, others from Venice, some from outside of Italy and include either Eastern or Western Mediterranean destinations. Traveling with kids? Cruise fans and their children can take a Disney Cruise of the Mediterranean that includes some of the same popular ports of call on a fun-filled Disney-inspired ship.
Italian Cruise Lines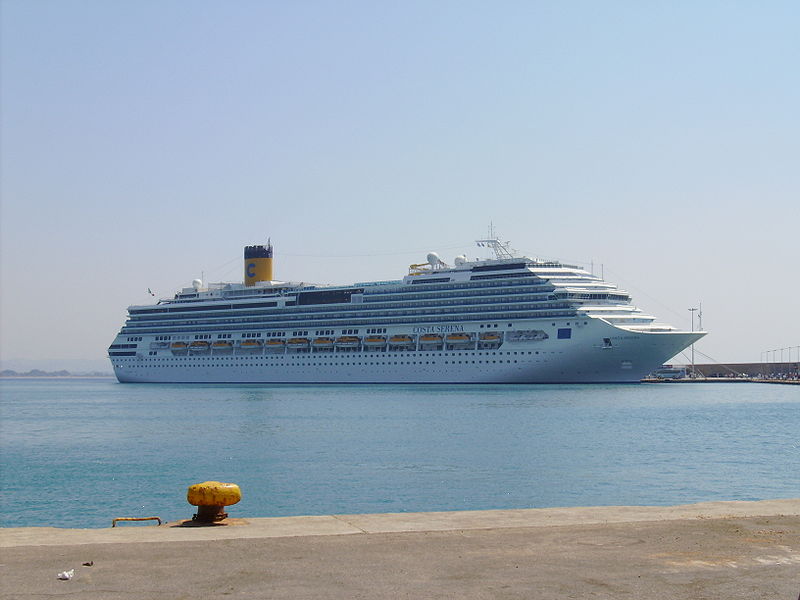 Costa Crociere is the most well-known Italian cruise line and offers not only cruises that include Italy, but also the larger cruising world. Costa is part of Carnival, the world's largest cruise company, and boasts a fleet of a dozen stunning ships. These ships, with several more in the planning stages have also been recognized internationally for being run in an environmentally friendly way.
The other major Italian cruise line is MSC Cruises and they too offer a variety of fun-filled cruises for couples, honeymooners and families. MSC has a fleet of new, large ships and with stops in Italian ports like: Genoa, Naples, Venice and Bari. Like Costa, MSC also cruises outside of the Mediterranean.
Needless to say there are plenty of options for seeing Italy by cruise, however what makes an Italian cruise line different? Why cruise "Italian Style" when not seeing Italy?
Cruising Italian Style
Even if you decide not to cruise to Italy, you can still cruise "Italian Style". Both Costa Cruise Line and MSC combine what you would find on a typical cruise, but with a level of fun and excitement that makes the experience uniquely Italian, whether you cruise the Med, South America, or the Caribbean. The activities that separate an Italian cruise from normal cruising include: European style spas, Italian language and cooking classes, casino gambling and piano bars all wrapped in Italian designed luxury. Food options offer the best in Italian cuisine, from casual pizzerias to Italian wine tastings to elegant fine dining – all at sea.
With an Italian Style cruise there is plenty of room for the kids and the ships are loaded with activities they will love – and more importantly, food they will eat. Both Costa and MSC offer cruise packages and cabins for any budget, without sacrificing anything. Costa even includes suites that bring back the full Old-World posh travel experience of the grand ocean liners, complete with your own butler!
Continue to Part III: Windjammers and Yachts
By Justin Demetri
For More Information: